Policeman Pete Book Four by Barbara Ann – Book Review
Policeman Pete Book Four by Barbara Ann – Book Review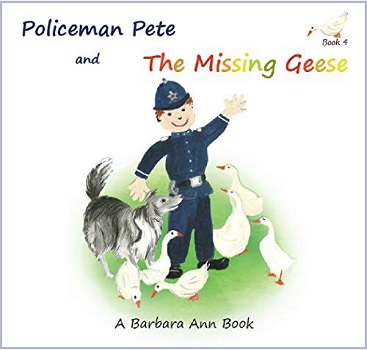 Policeman Pete and the Missing Geese


Policeman Pete Book Four
Author – Barbara Ann
Publisher – Creative Locations Ltd
Pages – 32
Release Date – 1st July 2013
ISBN-13 – 978-0992607807
Format – ebook, paperback
Reviewer – Stacey
I received a free copy of this book
Post Contains Affiliate Links

The Missing Geese – The winter of 1993 saw record temperatures dropping rapidly, causing the pond next to the farm yard to freeze over very quickly.
The two geese were actually rescued by straddling a long ladder from the bank to the island. With the safety of the ladder, my husband broke up the ice, freeing the two geese.
Review
In the winter Farmer Bill's Geese always made their way up to the farm house to stay warm, and out of the reach of the pesky fox. One evening Bill realised that the Geese hadn't arrived at the farm, so he, and his son and daughter went out to look for them.
Eventually they located them, but they were stuck in the lake, which had frozen quickly around them. Bill asked the children to phone Policeman Pete for help, but how was he going to save the Geese?
Policeman Pete and the Missing Geese, is book four in a large series of true stories about Policeman Pete, who looks after the seven villages of Saddleworth.
Pete is not like your normal city policeman, he doesn't just deal with illegal matters, but he helps out in the village when he can too. It's nice to read about the human side of a police officer, not just one arresting people.
I enjoy knowing that the events in the books actually took place. I often wonder what Policeman Pete was really like, outside of the stories, and if he is still alive.
This small sized book comes with the usual childlike drawings, that are both colourful and really do bring the story to life.
Another fantastic book in the Policeman Pete series, which I highly recommend.
Book reviewed by Stacey
Purchase Links

Have a read of our reviews for the first three books in the series – 'Policeman Pete and the Hungry Sheep', 'Policeman Pete and the Orphan Duckling' and Policeman Pete and the Jumping Frog.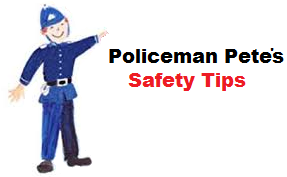 Policeman Pete Holiday Safety Tip.
Policeman Pete says if you are with a big group then wear something that stands out, such as a brightly coloured T shirt or hat.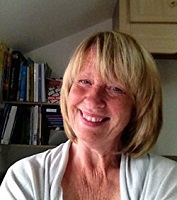 Brought up and schooled in Oldham, Greater Manchester, at the age of 17, Barbara decided on a nursing career.
Later, she set up her own day nursery which she ran for a few years before supporting her husband in his busy profession. Fast forward to 2013, Barbara started writing and illustrating the Policeman Pete series.
She currently lives at Brimmycroft Farm, in the small Saddleworth village of Denshaw, Oldham with her husband, horses, geese, ducks and cats.
She is an active participant in charities involving law enforcement, including the Blue Lamp Foundation. She has previously appeared on BBC Radio Manchester and been featured in the Oldham Advertiser and the Manchester Evening News.
Author Links