Sarabande by Sarah Hina – Book Review
Sarabande by Sarah Hina – Book Review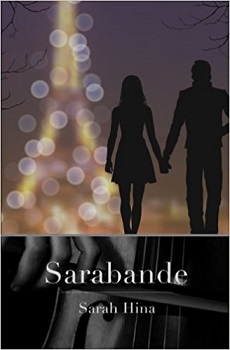 Sarabande
Author – Sarah Hina
Publisher – Createspace
Pages – 372
Release Date – 10th January 2017
ISBN-13 – 978-1541362109
Format – ebook, paperback
Reviewer – Linda
I received a free copy of this book
Post Contains Affiliate Links

When Colin Ashe digs up a box of childhood treasures buried in his front yard, he's drawn to the woman who put it there, twenty years before. Anna Brawne is a renowned cellist, recently engaged to her conductor, who wants only to put her family's past to bed. But with the loss of her mother, Anna makes a major break from the ambitious path carved out for her—a break that includes Colin Ashe.
The two connect online, where their physical distance guards an illusion of innocence, even as their revelations and longing grow. Colin reignites Anna's passion for her art. But for the married Colin, desperate to preserve his young son's faith in him, Anna Brawne could be his biggest mistake.
Sarabande is a powerful love story for our digital age, in which intimacy is easier than ever, but integrity remains a constant struggle. The paths of Anna and Colin will pull them toward Paris—and each other—but their fate is up to them.

Sarabande's opening chapters are all about Colin Ashe, his family, and the discovering of a treasure box that has lay hidden for twenty years. This beginning perked my interest, and had me curious to find out more.
This book is beautifully written. A romantic novel where Ms. Hina's use of words flow like a good piece of music, with the ups and downs of emotions that a every new relationship brings. I could visualise the characters, and with past memories throughout that adding depth, and understanding to each of the characters, they were perfectly realistic
I enjoyed the lovely storyline in which Colin, even-though his marriage is not as it used to be, has pure dedication to his son, and does not wanting to let him down.
I also felt that the the seizures were a wonderful touch to the book. Especially the idea that the seizures were triggered by music, and that Anna, Colin's love interest is a cellist.
The plot unfolded nicely, and had a very lovely romantic ending to it. I really enjoyed this book. I would certainly recommend it, and would happily read more from Sarah Hina.
Book reviewed by Linda
Purchase Links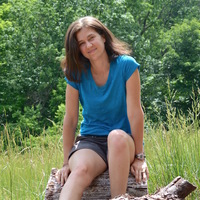 Sarah Hina writes fiction and poetry from her home in Athens Ohio, where she lives with her husband and two children. Her debut novel, Plum Blossoms in Paris (Medallion Press), was hailed by Booklist Reviews as "a terrific literary love letter to the City of Light.
Her follow-up novel, Sarabande, is now available. For fun, she loves nothing more than photographing the southeastern Ohio landscapes and wildlife which are a daily inspiration to her life and work.
Author Links