She's Like the Wind by Carrie Elks – Book Review
She's Like the Wind by Carrie Elks – Book Review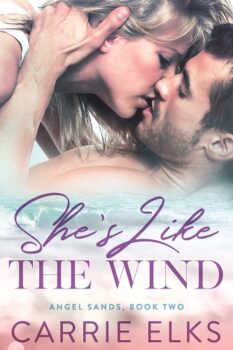 She's Like the Wind
Angel Sands Book Two
Author – Carrie Elks
Pages – 380
Released – 16th May 2019
Format – ebook, paperback
ISBN 13 – 978-1094778884
Review by – Linda
Rating – 3.5 Stars
I received a free copy of this book.
This post contains affiliate links.
He'd be a fool to fall for his long-legged, barefoot employee. But bad decisions have never stopped him before…
Successful businessman and single father, Nate Crawford, doesn't need any more complications. That's why he's moved his business – and his life – to a small beach town. He's expecting sun, sea and tranquility, but what he gets is a whirlwind in the form of town sweetheart, Ally Sutton.
Ally's used to dealing with heartache. But losing the café she's owned for years is the final straw. Being offered a new job feels like a lifeline – that is until she meets her much-older, and impossibly handsome new boss.
In the space of a few weeks everything changes. And when an accident forces them closer, Nate and Ally can't ignore the fascination between them any longer. As the summer heats up, the question is when, not if, they'll give in to their explosive attraction.

She's Like the Wind is a light easy read, a romantic novel with an unexpected twist. It is written from the point of view of the main character Ally Sutton who runs a seaside cafe. Her father ran it for years before he suddenly took off and left Ally to do it all on her own. Suddenly along comes Nate Crawford, owner of a string of coffee shop, who tells Ally that he's brought the cafe from her father with the proviso that she is kept on as the manager.
I loved Ally. She is so much stronger than she thinks she is. She is also known and loved by the locals and has two very good best friends, Ember and Brooke, who are there for her no matter what. I also liked Nate Crawford's character who is a forty-something businessman and a single father to Riley.
I really enjoyed this book which is the perfect read to curl up on the sofa with, especially on cold, wet days. The storyline follows the predictable boy meets girl plot with them falling for each other, although there were a few twists that gave it some drama. The beginning was slow-paced, but the book picks up about halfway through and finished leaving me wanting to read more from Carrie Elks.
Book Reviewer – Linda
---
Purchase online from:
---
About the Author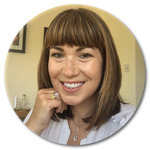 Carrie Elks lives near London, England and writes contemporary romance with a dash of intrigue. She loves to travel and meet new people, and has lived in the USA and Switzerland as well as the UK.
An avid social networker, she tries to limit her Facebook and Twitter time to stolen moments between writing chapters. When she isn't reading or writing, she can usually be found baking, drinking wine or working out how to combine the two.







---
What did you think of She's Like the Wind? Share your thoughts in the comment section below!
---
The above links are affiliate links. I receive a very small percentage from each item you purchase via these link, which is at no extra cost to you. If you are thinking about purchasing the book, please think about using one of the links. All money received goes back into the blog and helps to keep it running. Thank you.