A Single Step by Georgia Rose – Book Review
A Single Step by Georgia Rose – Book Review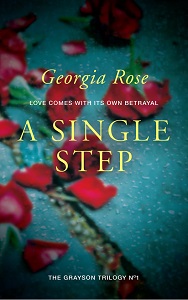 A Single Step
Author – Georgia Rose
Publisher – Three Shires Publishing
Pages – 291
Release Date – 20th January 2014
Format – ebook, paperback
Reviewer – Julie
I received a free copy of this book
Post Contains Affiliate Links

Meet Emma Grayson, heroine of The Grayson Trilogy, a series of mysterious and romantic adventure stories.
'The gun continued to be levelled at me. "Answer it…but don't tell him I'm here or he'll get to listen to you die." That concentrated my mind considerably, and as I reached for my phone I came up with a plan…'
Emma Grayson was left devastated when her life was torn apart by tragedy and betrayal. Now someone believes it's time for her to start again and puts an advert for a job through her door which leads her to the Melton Estate. Despite her desire for a solitary existence she finds herself discovering a life she could never have imagined, challenging her independence, her fears and her resistance to love.

'A Single Step' is the début novel from British author Georgia Rose. The first chapter is a scene-setter with the second being an absolute tear-jerker of a backstory which had me reaching for tissues.
The author has created a well-rounded three dimensional protagonist in Emma Grayson who has had a challenging life. Emma's strength of character and determination are immediately apparent despite the misfortunes of her past.
The cover design is striking and thought-provoking, with the fallen crimson rose-petals representing the sadness of Emma's past and the tears she has shed.
There were rather a lot of players to get to grips with and I confess to not paying too much attention to them as the majority were peripheral, however this small observation did not detract from the plot. The love interest was also a little predictable but the dynamics and interactions between Emma and her main foil were intriguing as the tension and attraction between them built.
Georgia Rose has a free-flowing writing style and I particularly liked the alliterative phrase: 'men chase and women choose'. The descriptive passages were well-constructed, building a believable backdrop. Rose demonstrates an admirable understanding of equine husbandry and has clearly carried out a significant amount of background research to anchor her tale in factual accuracy in other areas.
In essence, the novel's main theme is survival over suffering. The tempo is gentle but gathers pace as the story unfolds and by halfway, I was fully involved. I enjoyed the additional angle that Rose weaved into the plot. The reveal was perhaps a little more simplistic than I'd hoped but interesting nonetheless and in retrospect, I believe it was in keeping the underlying thematic concept.
This is a very readable novel with a few twists along the way and if you're a fan of the romance genre, you will enjoy this book. 'A Single Step' represents a sound start to The Grayson Trilogy and I look forward to the next in the series.
I spent a lot of time deliberating between a four-and-a-half and five star rating but on balance, I think it deserves a maximum.
Book reviewed by Julie
Purchase Links

Have a read of our reviews of Georgia's books 'Thicker than Water' and 'Before the Dawn'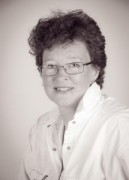 Georgia Rose is a writer and the author of The Grayson Trilogy books: 'A Single Step', 'Before the Dawn' and 'Thicker than Water'.
Georgia's background in countryside living, riding, instructing and working with horses has provided the knowledge needed for some of her storylines; the others are a product of her overactive imagination!
Following a long stint working in the law Georgia set up her own business providing administration services for other companies which she does to this day managing to entwine that work along with her writing.
Her busy life is set in a tranquil part of rural Cambridgeshire where she lives with her much neglected family of a husband, two grown up children and two dogs.
Georgia also runs her own 'self-publishing workshop' – Three Shires Publishing.
Find out more about Georgia Rose by reading – 'The Writing Life of: Georgia Rose'
Author Links
www.georgiarosebooks.com
@GeorgiaRoseBook
Facebook
Goodreads