Singles' Series by Elaine Spires – Promo Post
Singles' Series by Elaine Spires – Promo Post
AD. Today we welcome author Elaine Spires to Whispering Stories with her Promotional Post for her 'Singles' Series' which includes six books, all available in ebook and paperback. Plus, they are available for FREE with Kindle Unlimited too.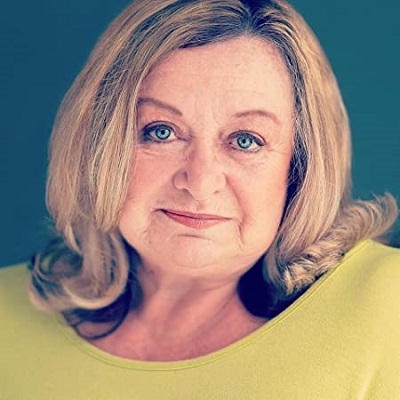 Elaine Spires is a novelist, playwright, actress and theatre director. In spite of travelling intensively and living in several countries – Spain, Greece and Antigua – she remains a proud Dagenham Girl and in 2017 returned to her roots.
Elaine developed an eye for the quirky characteristics of people as she travelled, captivating the humorous observations she now affectionately shares with her readers in all her books. As well as the books listed below, Elaine has written several one-act plays and also the stage adaptation of her novel Singles' Holiday which was performed at the Brentwood Theatre by Melabeau Productions. She wrote the Antiguan TV Series Paradise View for HAMA TV and Films and in 2019 her short film (co-written with Veronique Christie) Only the Lonely won the Groucho Club Best Short Film Award and two silver awards at WOFFF (Women Over Fifty Film Festival) in the same year.
Elaine hopes you will enjoy looking further back in time with this book, to an era when Dagenham was simply A Village in the Country.
---
What Reviewers' are Saying
'The interaction of the characters each different and interesting made me want to read it in one sitting' – 5 Stars
'The destination was like a character itself and the author has captured the sights, smells and sounds' – 5 Stars
'To say I enjoyed this book would be a massive understatement. I absolutely loved it.' – 5 Stars
---
Purchase online from:
---
Purchase online from:
---
Purchase online from:
---
Purchase online from:
---
Purchase online from:
---
Purchase online from:
---
Author Links






---
Share your thoughts on the Singles' Series below!
---
*This is a sponsored post
Like us on Facebook – Tweet us on Twitter – Pin us on Pinterest