Snakes on a Train by Kathryn Dennis – Book Review
Snakes on a Train by Kathryn Dennis – Book Review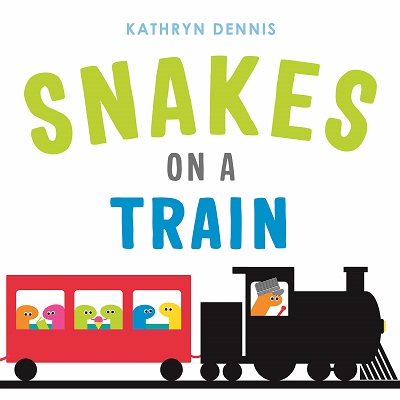 Snakes on a Train
Author – Kathryn Dennis
Publisher – Walker Books
Release Date – 7th April 2022
Pages – 32
ISBN 13 – 978-1529507591
Format – Paperback, Hardback
Star Rating – 4
I received a free copy of this book.
This post contains affiliate links.

Synopsis
An adorable picture book full of sibilant sounds and other word play, Snakes on a Train is as fun for parents as it is for kids, and sure to be a read-aloud hit.
The conductor takes the tickets
as the snakes start crawling on.
The tracks are checked,
the whistle blows. It's time to move along.
Hissssssssssss goes the sound of the train.
Snakes on a Train is a children's picture book about – yes you have guessed it, snakes that are on a train. The snakes are enjoying a good day out on the train and it is full of them.
The book is colourful, rhymes, and has repeated sentences that will help new readers. It is certainly entertaining and I know that the characters are snakes but there is no connection with them, they are just a pit of snakes having a day on a train. They lack expressions, etc. Plus the book felt a little short.
Overall, the book is different and interesting. It contains short sentences and is the perfect book for children learning to read, however, it is not really my cup of tea, but I hope that the young readers will love it.
---
Purchase Online:
Kathryn Dennis
Kathryn Dennis began her art career drawing on walls and sidewalks and painting anything that did not move. In fourth grade, she published her first project, a comic strip about a platypus, which she sold for a nickel. Snakes on a Train is her (official) picture book debut.
Author Links:
---
The above links are affiliate links. I receive a very small percentage from each item you purchase via these links, which is at no extra cost to you. If you are thinking about purchasing the book, please think about using one of the links. All money received goes back into the blog and helps to keep it running. Thank you.