Subversive by A. Deen – Book Review
Subversive by A. Deen – Book Review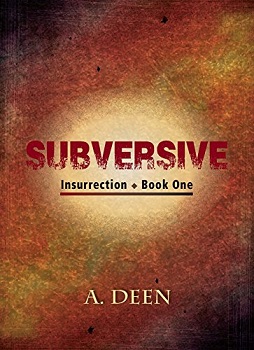 Subversive
Insurrection – Book One
Author – A. Deen
Publisher – Fine Fables Press
Pages – 25
Release Date – 2nd April 2016
Format – ebook
Reviewer – Stacey
I received a free copy of this book
Post Contains Affiliate Links

In a not so distant future, an unprepared humanity barely managed to repel the Locusts when they invaded Earth. But the long war left its mark on mankind and the Establishment was founded to ensure it would never come so close to destruction from an alien force again. Now, decades later, the world is run by this single governing entity. Loyalty is rewarded. Disloyalty is met with corrective action.
As an inquisitor for the past twenty years, Gemson used torture and interrogation to root out subversives. He'd worked hard to earn his cold, hard reputation. Now he finds himself on the subject's side of the interrogation table. Loyalty? Some bonds transcend the laws of state.
Insurrection is a five-part novelette series. Each installment is told from the perspective of a single character, each interconnected with the others and humanity's ultimate fate.

Subversive is an extremely short novella at only 25 pages long. The book opens with an interrogation scene, with an interrogator, Gem, being interrogated, so he knows the drill and what to expect. What he doesn't expect though, is for his sister Ellie to be doing the interrogating.
Ellie wants to know where something or someone called 'The Albatross' is, and how it escaped. Unfortunately for her, she doesn't manage to get any answers before there is a huge explosion that has consequences for the both of them.
The story is a mixture of sci-fi, dystopian, and action. Like with all good novellas, the pace is fast and you are thrown into the thick of the plot straight away. The only trouble that I do find with novellas is that you are just getting into the book, glued to the pages, and then it's the end.
This book, however is the first in a five-part series, so it feels more like you are just finishing one chapter before moving on to the next, albeit in another book. The first does read like a pilot episode, where you are given plenty of hints as to what is happening, and to what is to follow, but you have to read the rest of the series to truly understand the plot.
Subversive is an interesting and gripping fast read, that will have you eager to download the rest of the series.
Book Reviewed by Stacey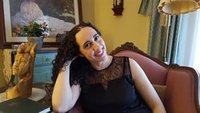 A child of two cultures, this hapa haole Hawaiian girl is currently landlocked in the Midwest. After exploring the world for a chunk of years, she hunkered down in Minnesota and now fills her days with family, fiction, and the occasional snowstorm.
With a house full of lovable toddlers, a three legged cat, and one handsome Dutchman, she prowls the keyboard late at night while the minions sleep. Coffee? Nah, she prefers tea with copious amounts of sarcasm.
Author Links