Sweet Pursuits by Pauline Wiles – Book Review
Sweet Pursuits by Pauline Wiles – Book review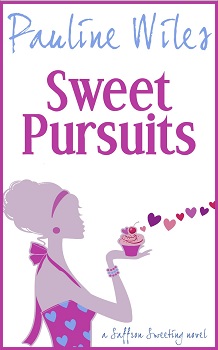 Sweet Pursuits
Author – Pauline Wiles
Pages – 304
Release Date – 20th January 2017
ISBN-13 – 978-0988973138
Formats – ebook, paperback
Reviewer – Stacey
I received a free copy of this book
Post Contains Affiliate Links

After six blissful years with scientist boyfriend Owen, Bella Beecham was convinced he was about to pop the question she'd been longing to hear. Instead, he accepted a prestigious job in California and left England without a backwards glance. Now, Owen's back in the village of Saffron Sweeting, and appears to be more eligible than ever. Bella's determined that the man of her dreams won't slip through her fingers again.
But her plans to tone up, trim down, and tempt Owen back into her life prove bittersweet. Although Bella's talent for baking wins her new friends, her tasty treats have a disconcerting tendency to sabotage her own intentions. And as her increasingly bold attempts to recapture Owen's heart stumble, Bella must question whether she's chasing a guy who wants to be caught.
A British romantic comedy featuring both familiar characters and fresh faces, Sweet Pursuits explores how a young woman seeking her soulmate must first learn to love herself.

Bella and Owen were together for six years, until Owen upped and left for a new job in the USA, leaving Bella behind nursing a broken heart.
Five years later Bella hears the news that Owen is returning back to the UK, and to Saffron Sweeting, her home town. She is still madly in love with him and will do anything to win his heart back. Including, new clothes, dramatic haircut, and trying to get herself a new body.
After five years will Owen still be the same person she initially fell in love with, and deep down does Bella really want him back?
Sweet Pursuits is an adorable, chick-lit book. It has superb characters, that are exceptionally realistic, and you can visualise the plot playing out in real life.
There is lots of humour throughout. My best scene came via the protagonist Bella and her attempt at Cross-fit, including daisy knickers mishap, and John Wayne legs!
Although Bella is the main character, there is an abundance of secondary characters, all without whom the book wouldn't of been anywhere near as funny. There is also some eye candy via the likes of Leo and Tom.
If you are after a light-hearted book, that has an amazing storyline, one that will entirely immerse you into the lives of the characters, as well as gives you lots of giggles, then Sweet Pursuits is the book for you.
Book Reviewed by Stacey
Purchase Links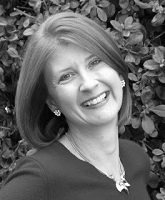 British by birth, Pauline is now a contented resident of California, although she admits to occasional yearnings for afternoon tea and historic homes.
Her debut novel, Saving Saffron Sweeting, reached the quarter final of the Amazon Breakthrough Novel Award and was a number one Kindle Best Seller. The stand-alone prequel, Secrets in the Sky, was reviewed by Publishers Weekly as 'an enticing read'. Sweet Pursuits is the third book in the series.
When not writing, Pauline can be found pursuing The Serenity Project, her year-long attempt to slow down and appreciate life. She also likes to ponder how many miles she has to run to justify an extra piece of cake, and is fond of daydreaming about flying herself and a reader to London for afternoon tea.
Author Links
www.paulinewiles.com
@paulinewiles
Pinterest
Goodreads