The Black Madonna of Derby by Joanna Czechowska – Book Review
The Black Madonna of Derby by Joanna Czechowska – Book Review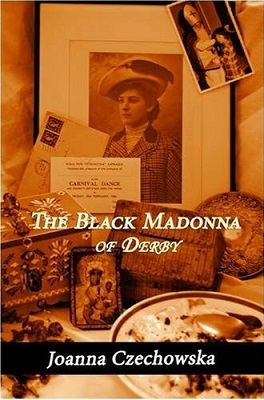 The Black Madonna of Derby
Author – Joanna Czechowska
Publisher – Silkmill Press
Pages – 250
Released – 18th November 2016
ISBN-13 – 978-0955884009
Format – ebook, paperback, audio
Rating – 4 Stars
I received a free copy of this book.
This post contains affiliate links.


Synopsis
Set in the 1960s and 1970s, this is a novel about three generations of a Polish immigrant family who struggle to find their way in a new culture. The older generation is torn by memories of the war and scars of the past, while the younger family members are caught between their heritage and the pull of the land of their birth.
The Black Madonna of Derby is a story of three generations of the Baran family who are Polish immigrants living in Derby, UK throughout the 1960s and 70s.
The book is about their lives as they tussle with their choice to live in the UK, their cultural heritage, and their British lives now.
The story whilst set in the 1960s and 70s also takes you back in time to the older generations' lives and covers their hardships, heartaches, and reason for leaving their homeland and settling in Derby, including detailed scenes from during the war.
The book wasn't like anything I had read before and I was unsure before I picked it up whether I would enjoy it or not as I'm more of a full-on thriller/action reader. However, I can honestly say I was captivated by the family, their lives both past and present. These were normal, average people going about their ordinary lives, yet, whose lives contained lies and secrets which you know are going to be revealed throughout and their daily battles of trying to keep their Polish culture and heritage alive and fitting in, in a country that isn't their birth home, but is home now.
This is a book that opened my eyes to the complex lives of immigrants who have settled in the UK after having to leave their homeland, not by choice. I found it easy to read, even when the contents weren't easy to swallow. The plot flows well and the characters are what drives this book forward. I loved how passionate they were and how they viewed the world they currently live in.
Well-written, inviting, and intriguing, The Black Madonna of Derby is a book that will broaden your mind and make you feel that you are reading a memoir rather than a novel.
Purchase Online From:
---
What did you think of 'The Black Madonna of Derby'? Share your thoughts in the comment section below!
---
The above links are affiliate links. I receive a very small percentage from each item you purchase via these link, which is at no extra cost to you. If you are thinking about purchasing the book, please think about using one of the links. All money received goes back into the blog and helps to keep it running. Thank you.
Like us on Facebook – Tweet us on Twitter – Pin us on Pinterest – Join us on Instagram