The Next Chapter with Caroline Busher
Caroline Busher
Today we welcome back author Caroline Busher to Whispering Stories Blog to catch up on what she has been doing since our interview with her back in November 2016 on 'The Writing Life of: Caroline Busher'. This post contains affiliate links.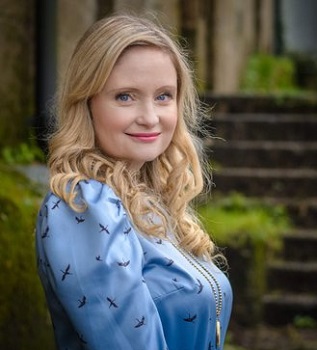 Caroline Busher is the Irish Times best-selling author of "The Ghosts of Magnificent Children" and "The Girl Who Ate The Stars"(Poolbeg Press). Caroline graduated with a First Class Honours MA in Creative Writing from UCD and has won numerous awards and received critical acclaim for her writing.
She is the Reader in Residence with Wexford Public Library Services and a Heritage Expert with the Heritage Council of Ireland. Caroline is on the Poetry Ireland Writers in Schools Scheme and is represented by Trace Literary Agency (USA).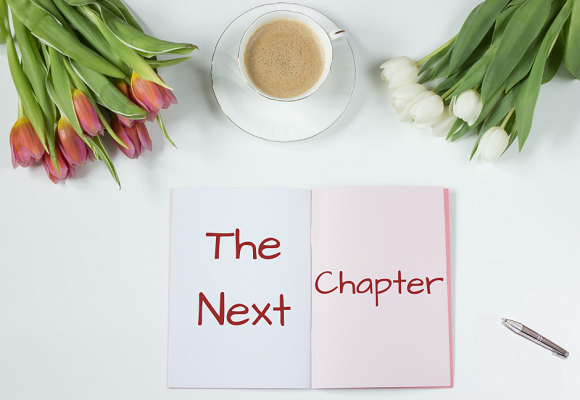 Welcome back to Whispering Stories Blog, lovely to be featuring you again. We last met you back in November 2016 when we spoke to you about your writing life and your latest book at the time The Ghosts of Magnificent Children'. Since that date I believe you have written and published another book.
1) How has life changed since we last met you?
Since we last met, I have been working incredibly hard and really enjoying every single moment. I am the Reader in Residence with Wexford Public Library Services which means that I promote reading for pleasure. I have visited school and libraries throughout Ireland promoting my books and have been busy writing book number three.
2) Has your writing style changed since we last interviewed you?
My writing style has developed and the amount of ideas that I have for books has grown. I have become more confident as a writer and trust my instinct when it comes to deciding what to write about next.
3) Have you allowed yourself to be influenced by your readers' opinions of your characters?
It is always wonderful to receive feedback from readers about the characters in my books. I spend so much time developing characters and I am always really interested in the characters that my readers relate to.
As a writer you create a work of fiction, but I believe that you book really comes to life when someone reads it.
4) Have you found writing gets easier or harder the more books you write?
Every time I write a new book, I feel that I am developing as a writer. I learn more about the craft of writing and I embark on an exciting journey with each book that I write.
5) Is there a difference in the way you feel about your books the more you publish? As in do you still feel the same level of excitement?
I feel incredibly grateful to have my books published and I am always excited by the prospect of people reading my work.
6) If you could live within the pages of any of the books created by you, which would you choose?
I would really like to live in Wolf Land which is the fictional world I have created in "The Girl Who Ate The Stars." It is a magical world where the characters transform into wolves and eat the stars to survive.
Concerning your latest book: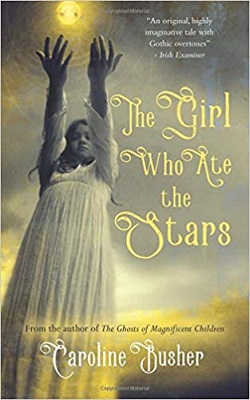 The Girl Who Ate The Stars
Author – Caroline Busher
Publisher – Children's Poolbeg
Pages – 480
Release Date – 1st March 2018
ISBN 13 – 978-1781998694
Format – ebook, paperback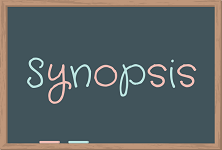 As World War 2 rages, Lottie and Albert Hope are evacuated from England. They are sent to Kilbree, a village in Ireland – where nothing is as it seems.
A German bomb is dropped in error there by a young pilot. It opens a portal to another world, Wolf Land, which is ruled by the evil Deathhound and his Werewolf Warriors.
Lottie and Albert, together with their gypsy friend Blaise and the pilot Gunther cross the portal to that savage world.
They are on a mission. They must find Wolf Girl call Cuan – a girl with two hearts, one human,one wolf, who eats the stars to survive. In a race against time, they must rescue her from Wold Land.
A terrifying future awaits them all if the portal between the two worlds closes forever.

7) How long did it take you to write this book?
It took my a year to write "The Girl Who Ate The Stars." Prior to writing the book I spent about a year researching it. This involved research into the history of wolves in Ireland. Wolf folklore and superstition and research into World War 2.
8) Can you tell us a little about your new book?
The Girl Who Ate The Stars is about is a dark fairytale about a wolf girl called Cuan who is trapped inside a fictional world called Wolf land. It is a magical story of courage, family and friendship set against the backdrop of World War 2.
9) Can you tell us anything you edited out of your book?
I am very fortunate, I have a wonderful editor who shares my love of wolves which meant that I didn't have to make many structural changes to my book during the editorial process.
10) Are you still going through the same publishing methods?
Yes, my third book is due out next year and it will be with my publisher Poolbeg Press who have been wonderful to work with.
11) Can you remember seeing your book for the first time in the bookstore, supermarket, online?
It was a wonderful feeling seeing my books in bookstores and libraries for the first time. It felt as though all my years of hard work had paid off.
12) What next for you in your writing career?
My third book is due to be published in Spring 2020 and I am at the research stage for my fourth book and I am really enjoying it.
Reviewers' Questions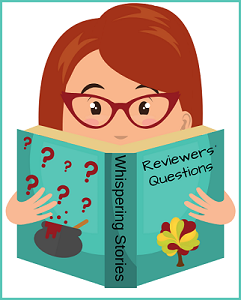 1) Question from Cara – What made you want to become a writer?
From as far back as I can remember I have adored stories. When I was young I would spend hours in my local library reading as many books as I could get my hands on. When I wasn't reading books I was writing them. It was this love of reading and writing from a young age that really made me consider writing as a career. Then I completed an MA in Creative Writing in UCD, during this time I wrote my first novel "The Ghosts of Magnificent Children."
2) Question from Ellwyn – What are your favorite TV shows/movies?
I absolutely adore films. I am a visual writer, so I often see the story playing out in my head like a movie. My favourite TV show over the last couple of years is "Stranger Things."
3) Question from Kerstin – How do you work out the plot?
I usually get an idea for a story first then I think about the setting and the characters after that. I spend time developing my characters and the world that they inhabit on post it notes and in notebooks. Then I allow my imagination to guide me in the writing process.
---
Author links




---
Share your thoughts in the comment section below!
---
The above links are affiliate links. I receive a very small percentage from each item you purchase via these link, which is at no extra cost to you. If you are thinking about purchasing the book, please think about using one of the links. All money received goes back into the blog and helps to keep it running. Thank you.