The Next Chapter with Fiona Veitch Smith
Fiona Veitch Smith
Today we welcome back author Fiona Veitch Smith to Whispering Stories Blog to catch up on what she has been doing since our interview with her back in November 2015 on 'The Writing Life of: Fiona Veitch Smith'. This post contains affiliate links.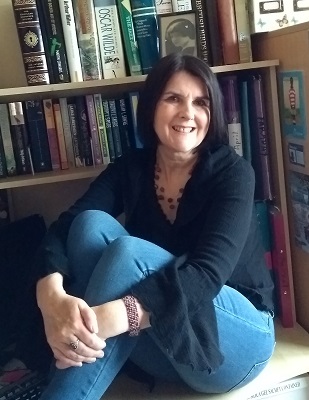 Fiona Veitch Smith is a writer and writing teacher, based in Newcastle upon Tyne. Her 1920s mystery novel The Jazz Files, the first in the Poppy Denby Investigates Series (Lion Fiction), was shortlisted for the CWA Historical Dagger award in 2016. The second book, The Kill Fee, was a finalist for the Foreword Review mystery novel of the year 2016/17. Book four in the series, The Cairo Brief, was shortlisted for the People's Book Prize.
She also writes books for children as well as stage plays. When not writing she enjoys Pilates, gardening, playing the clarinet and walking her dogs. She is also pretty nifty with a hoolahoop.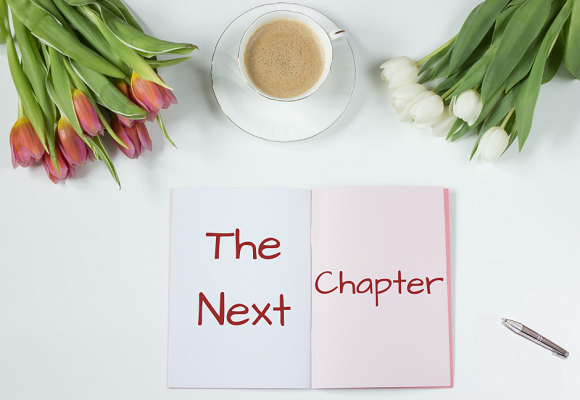 Welcome back to Whispering Stories Blog, lovely to be featuring you again. We last met you back in November 2015 when we spoke to you about your writing life and your latest book at the time 'The Jazz Files'. Since that date I believe you have written and published another four adult novels and seven children's picture books.
1) How has life changed since we last met you?
The main thing is that my Poppy Denby Investigates series has really taken off. When we last spoke, the first in the series, The Jazz Files, had just come out. That book went on to be shortlisted for a prestigious CWA Historical Dagger, and I started to seriously consider myself a historical mystery writer.
Further books in the series have been longlisted or made the finals in other awards. At the awards dinner for the 2016 Daggers I met Sara Keane who has now become my agent. Sara is busy trying to place a new historical mystery series. I still continue to write children's books in between my main adult writing and am working on a non-fiction graphic novel.
Oh, and I nearly forgot! My Poppy Denby books are coming out as audio books! The first one is being released on 1 July.
2) Has your writing style changed since we last interviewed you?
I don't think my style has changed – it is still visual and strongly character-based – and throughout the Poppy Denby series I have tried to retain a balance between humour and pathos.
However, in my new series, (which hopefully I can talk about the next time I'm here) I have adopted a slightly darker tone. My new character – also a 1920s detective – is less playful than Poppy so that affects the tone of the book. Both series though provide rich historical backdrops with attention to period detail and intricate plotting of the mystery itself.
3) Have you allowed yourself to be influenced by your readers' opinions of your characters?
I think I might have – just a bit. Poppy's editor and mentor, Rollo Rolandson, proved to be a huge hit with readers so I have given him more page space in subsequent books. However, he was always my favourite character and I think I might have done that anyway, but knowing readers like him so much encouraged me to do so. The interplay between Poppy and Rollo really starts to develop in book 2 – The Kill Fee – and they become more of a detection duo than just a reporter and her editor. This develops even further in subsequent books.
There is another character (I won't say who) whom I intended to kill off – literally – in book 4. But I came to realise that readers would be devastated if I did and so I have changed my mind and adjusted the direction of the series as a result.
4) Have you found writing gets easier or harder the more books you write?
A bit of both. It has got harder in that now I am contracted I have to write a book a year. I have a deadline – I've been paid to meet that deadline – and if I don't I will not get another contract. There is the additional pressure of knowing that if I don't get it right it's not just me who is affected, but everyone employed by the publisher to work on the book. I also have increased anxiety worrying that I might let my readers down too. So the book is now no longer just about me and my hopes and dreams.
On the other hand, I am now much more confident in the structure of a Poppy Denby book. I know the main characters well and that gives me more time to focus on plotting the actual mystery. There is less 'work' to do in that sense. I also am confident that I can write a book that will sell and get good reviews, so this helps me to relax more and enjoy the act of writing. I think I'm also able to judge how much historical research I really need to do. For the first book I did a lot more research than I ended up using. That happens to a lesser degree now, so it helps me with my time management.
5) Is there a difference in the way you feel about your books the more you publish? As in do you still feel the same level of excitement?
I don't think one can ever match the excitement of that very first publishing contract and seeing your book in a bookshop for the very first time. I think now though the dominant emotion is gratitude rather than excitement. Since that first book I have been able to become a full-time novelist. That has always been my dream – and now I am doing it.
I try not to take it for granted. I know many very gifted authors who have never had the opportunity I have, and others who have had it but are now struggling to get another contract. I'm talking about mainstream publishing here and not self-publishing (which I have also done).
6) If you could live within the pages of any of the books created by you, which would you choose?
I think it would be The Death Beat. That's the one where Poppy and Rollo go to New York and work on the New York Times for three months in 1921. I started out my working life as a journalist and would have loved a chance to work on that paper. I never did, but I was able to do so, vicariously, through Poppy. Add wearing fabulous frocks, listening to jazz in a Speakeasy and taking part in the very first broadcast radio drama, and I'd be in 7th heaven. Of course, I'd have to solve the murder of European prince in a 5th Avenue penthouse, but hey, that shouldn't take too long, should it?
Concerning your latest book: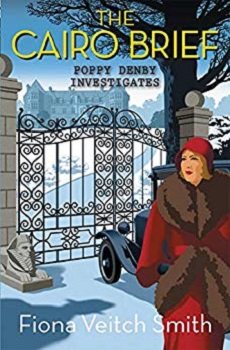 The Cairo Brief


Poppy Denby Investigates Book Four
Author – Fiona Veitch Smith
Publisher – Lion Fiction
Pages – 336
Released – 21st September 2018
ISBN-13 – 978-1782642497
Format – ebook, paperback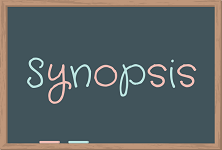 I've heard all about you, Miss Denby. Everyone knows you have a nose for murder. Poppy Denby is intrigued when she is invited to attend the auction for the Death Mask of Nefertiti. Held on the country estate of Sir James Maddox, a famous explorer, the auction promises to be a controversial and newsworthy affair.
Representatives from the world's leading museums are gathering to bid on the mask, which was discovered in Egypt. Poppy quickly sniffs out that the mask was not the only thing found that night: the underground chamber also contained a dead body.
Poppy and her colleagues from The Daily Globe, who are trying to stay one step ahead of their rivals from The London Courier, dismiss rumours about the masks ancient curse. But when one of the auction party is murdered, and someone starts stalking Poppy, the race is on to find the killer before the curse can strike again…

7) How long did it take you to write this book?
All Poppy Denby books take me 12 months to write. I spend three months doing the initial historical research while I mull over potential plotlines. Then I write for 8 months then spend a ninth month doing a second draft. After that it goes to my publisher and for the next 3 – 4 months there is an editing process which goes backwards and forwards between us until we're all happy with it.
8) Can you tell us a little about your new book (not in the synopsis)?
The Cairo Brief is the most self-consciously Agatha Christie of all the Poppy books. In early reviews, it was suggested that my books were very Christie in style. However, apart from being cosy mysteries set in the 1920s I didn't really see the resemblance. I always felt my writing style was more like Dorothy L. Sayers with her strong emphasis on characterisation that isn't always evident in Christie books.
But, with book 4, which is set mainly over one weekend on a country estate, I decided to playfully draw on Christie and include typical elements that you might find in a Poirot or Marple story. I even include the butler as one of the main suspects. It was huge fun!
9) Can you tell us anything you edited out of your book?
I don't recall editing out anything major in this book, but I did change my mind about where the book was going to be set. I had initially decided to have Poppy travel to Egypt and for the mystery to unfold in Cairo and on an archaeological dig. However, the story wasn't working and I decided instead to have Cairo and the dig as a back story to the main action that takes place on the country estate and at the British Museum.
10) Are you still going through the same publishing methods?
I am still with the same publisher (Lion Fiction) for the Poppy Denby books so the same process applies. My upcoming series will be with a different publisher so I should imagine they might be slightly different. However, most mainstream publishers follow the same basic process.
11) Can you remember seeing your book for the first time in the bookstore, supermarket, online?
I can remember going into a Waterstones and seeing The Jazz Files on the shelf next to Alexander McCall Smith! I remember feeling quite faint. I had to have a coffee and a piece of cake at the café to calm down.
12) What next for you in your writing career?
As I've mentioned I have a new series which will hopefully come out next year. It's about a father and daughter detection duo, set between Cape Town and London. However, it's not the end of Poppy Denby. I am currently writing the 5th in the series for Lion Fiction and will see in due course if I can manage to juggle two series at the same time, or take turns between them.
Either way, I think there are more Poppy stories to write – but perhaps no longer one a year. I am also working on a series of short non-fiction graphic novels for children (aged 7 – 9) about famous historical scientists (published by SPCK).
Reviewers' Questions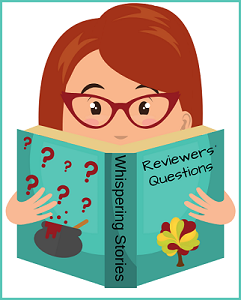 1) Question from Nia – What is your go to snack or drink whilst you write?
Definitely coffee. Lots and lots of coffee. And sometimes a Ringtons Ginger Snap (or two or three…)
2) Question from Cara – Who was your favourite author growing up?
As a young child (under 10) I loved Edith Blyton's Famous Five and Secret Seven. I also devoured all the Nancy Drew books by Carolyn Keene. I was disappointed to discover later that 'Carolyn Keene' was a team of writers. As a teenager I loved Agatha Christie and Dorothy L. Sayers (although I think I only really appreciated her properly when I became and adult). I also loved Dickens (yes I did!) and Jean Plaidy and her historical novels.
3) Question from Kerstin – Why did you start writing?
I didn't start out writing books. I started out writing plays. I did this from an early age and got my friends (and teddy bears!) to act them out. Why? I don't know. I had stories inside me I wanted to share. I loved making up adventures and stories where I could control what happened. Perhaps it was in an effort to bring balance to my home life which was a bit chaotic and out of my control. I started writing my first book when I was 30. I was 45 when I got my first mainstream publishing contract.
---
Author links




---
Share your thoughts in the comment section below!
---
The above links are affiliate links. I receive a very small percentage from each item you purchase via these link, which is at no extra cost to you. If you are thinking about purchasing the book, please think about using one of the links. All money received goes back into the blog and helps to keep it running. Thank you.