The Next Chapter with Rachael Richey
Rachael Richey
Today we welcome back author Rachael Richey to Whispering Stories Blog to catch up on what she has been doing since our interview with her back in July 2015 on 'The Writing Life of: Rachael Richey'. This post contains affiliate links.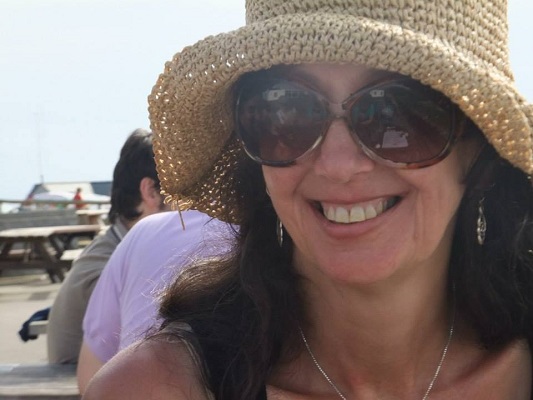 I was brought up in Hampshire, and then lived on the Isle of Mull for fourteen years, during which time I met and married my husband David, and had two children.
In late 2000 the family moved to Cornwall where we have lived ever since.
I began writing stories at the age of seven, and have been obsessed with writing ever since.
My debut novel, Storm Rising, is the first in the NightHawk Series, closely followed by Rhythm of Deceit, Cobwebs in the Dark and The Girl in the Painting.
I signed a publishing contract with the Wild Rose Press in 2014 for the whole series and all four books are now all available in both e-book and paperback format.
In May of 2017 my first standalone romantic comedy, Breaking All The Rules, was published by the Wild Rose Press. My latest book, Practising for Christmas, another romantic comedy was published in November 2018.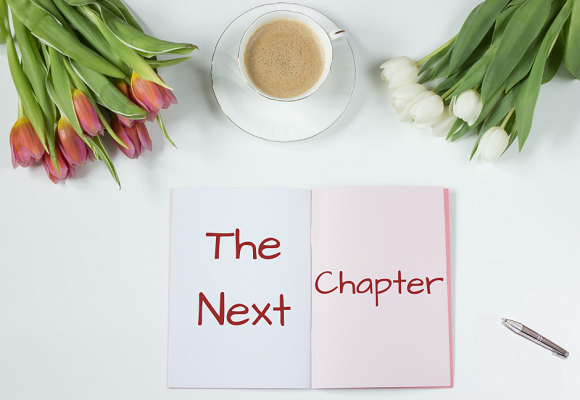 Welcome back to Whispering Stories Blog, lovely to be featuring you again. We last met you back in July 2015 when we spoke to you about your writing life and your latest book at the time 'Rhythm of Deceit'. Since that date I believe you have written and published another four books.
1) How has life changed since we last met you?
Well the biggest thing that has happened in my life since 2015 was our daughter getting married and then presenting us with our first granddaughter. That was quite exciting if a little surreal! I'm still nineteen in my head, so to find I'm now a grandmother was a little disconcerting! As far as writing is concerned I still fit it in around everything else. ☺
2) Has your writing style changed since we last interviewed you?
I don't think so, although I now write romantic comedies as well as women's fiction, so I suppose those are a little different.
3) Have you allowed yourself to be influenced by your readers' opinions of your characters?
No. ☺
4) Have you found writing gets easier or harder the more books you write?
At the moment I'm finding it quite hard to find time to get really stuck in, but when I do have time it still flows well, so basically no change.
5) Is there a difference in the way you feel about your books the more you publish? As in do you still feel the same level of excitement?
I don't think anything is quite as exciting as the arrival of a box of your first published books. But it still gives me a thrill the first time I see the new book on a selling site.
6) If you could live within the pages of any of the books created by you, which would you choose?
The Girl in the Painting. No question. That's the fourth (and currently last) book in the NightHawk Series. It's set in two timelines, the present day and the 1920s/40s. I'd live in the flashback story.
Concerning your latest book: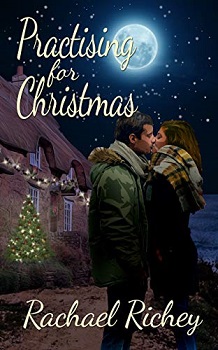 Practising for Christmas
Author – Rachael Richey
Publisher – The Wild Rose Press
Pages – 187
Release Date – 12th November 2018
ISBN 13 – 978-1509222360
Format – ebook, paperback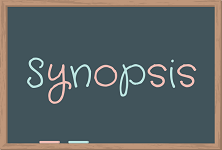 A remote coastal cottage; a group of old friends; the Christmas holidays. It's just the break Olivia needs to help her relax and forget her worries. What could be more perfect? But that was before she found a handsome unconscious stranger on the beach. Add in a case of mistaken identity, a lot of kissing practice, and an inquisitive best friend, and things begin to get more than a little complicated.
The large bump on Adam's head hurts, but he refuses to go to the hospital—or back home—and eventually accepts Olivia's offer of hospitality. When her friends arrive the following morning, a chance remark catapults them both into a bizarre and amusing situation that promises to make it a Christmas to remember.

7) How long did it take you to write this book?
Umm.. I think it was only about a couple of months.
8) Can you tell us a little about your new book?
This one is a Christmas romantic comedy. I'd seen how many Christmas books appear each year and thought I'd try my hand at one. It was fun to write.
Basically Olivia is spending Christmas in a seaside cottage with some friends, but before the others arrive she finds a (very handsome) unconscious man on the beach and ends up keeping him. ☺
9) Can you tell us anything you edited out of your book?
I didn't really edit anything major out. It's the shortest book I've ever written so I was keen to keep as much in as possible!
10) Are you still going through the same publishing methods?
At the moment yes. All my books so far have been published by the same publisher in America, but I'm actively seeking a British publisher with a wider circulation for the next books. I'm also considering self-publishing one of them.
11) Can you remember seeing your book for the first time in the bookstore, supermarket, online?
Yes. It's very exciting. I absolutely love the cover of Practising for Christmas, so to see it on Amazon was lovely.
12) What next for you in your writing career?
At the moment I am about half way through another romantic comedy – this one set in Scotland. After that I'd like to get back to some Women's Fiction. I particularly loved writing Rhythm of Deceit and The Girl in the Painting with their two distinct time lines, and I'm planning on some more books in the same vein. Maybe covering several time lines this time, most likely set in the early part of the twentieth century. I love the books of Kate Morton and Rachel Hore and would love to write something along those lines. I have a book in mind.
Reviewers' Questions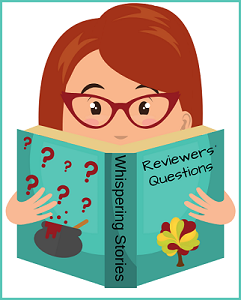 1) Question from Steve – What do you love most about the writing process?
That's a hard one. I love coming up with first initial idea that sparks the story. Quite often that's just a single scene that pops into my mind and from that grows the rest of the story. The original scene sometimes doesn't even make it into the book, but it just sets it going. I also love it when I'm on a roll and just can't seem to stop writing!
2) Question from Ellwyn – What advice would you give to authors just starting out?
When you're editing read it out loud. It's amazing how much that helps. Also, you'll find you need to edit again and again. Far more times than you would have thought possible! And then, don't get put off by rejections. Everyone gets them and I had dozens for my first book before it got accepted.
3) Question from Kerstin – How do you work out the plot?
For a long time it will just be in my head. I come up with some very good ideas in the shower, or going for a walk. Then I have a document on my laptop for ideas and just jot things down as I think of them. By the time I start writing these ideas have usually changed a dozen times. ☺
I often make notes by asking questions. For example: Why is the heroine going there? Why would she let him stay when she didn't know who he was? How did the hero end up unconscious? What is the hero's job? Why was the heroine on her own? That sort of thing. Then as I answer the questions other ones crop up and eventually I get an idea of what is actually going on. ☺
---
Author links





---
If you enjoyed our interview with Rachael Richey please share your thoughts in the comment section below!
---
The above links are affiliate links. I receive a very small percentage from each item you purchase via these link, which is at no extra cost to you. If you are thinking about purchasing the book, please think about using one of the links. All money received goes back into the blog and helps to keep it running. Thank you.