The Trouble With Mistletoe by Jill Shalvis – Book Review
The Trouble With Mistletoe by Jill Shalvis – Book Review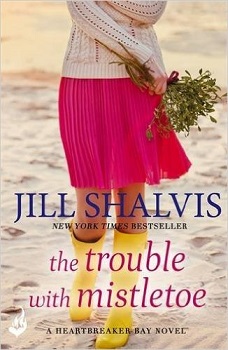 The Trouble With Mistletoe


Heartbreaker Bay Book Two
Author – Jill Shalvis
Publisher – Headline Eternal
Pages – 384
Release Date – 27th September 2016
ISBN-13 – 978-1472242938
Format – ebook, paperback
Reviewer – Jodie K
I received a free copy of this book
Post Contains Affiliate Links

Is it time to give him – and love – another chance?
Willa Davis is wrangling puppies when Keane Winters stalks into her pet shop, desperate to leave his great-aunt's Feline-from-Hell in someone else's capable hands. But, despite the fact that he's sure he's never seen the drop-dead-gorgeous pet-shop owner before, she definitely seems to be mad at him…
The last thing Willa is inclined to do is rescue a guy who doesn't even remember her. Still, she can't deny that Keane's changed since high school – but can she trust him not to break her heart again? Maybe all she can do is throw a coin in the fountain, make a Christmas wish – and let the mistletoe do its work…

Well, I've officially read my first Christmas novel of 2016 – yay! The Trouble with Mistletoe didn't disappoint, either. Whilst I've never read any of Jill Shavis' books before, I can definitely understand why she has a large fan base.
The book itself was an easy read – a light-hearted, Christmassy chick-lit that tugs on your heartstrings and gets you rooting for the protagonist, Willa. Will she forgive Keane for standing her up at prom? Is he everything he seems? Will they have a happy ending? She's a very likeable character and I actually felt like I could relate to her with how she gets attached too quickly and has to put up a shield in order to protect herself from getting hurt.
The plot was a tiny bit unrealistic at times (what landlord would close a pub on Christmas Eve when it's the biggest money maker of the whole year?!) but I still loved it. It kind of chimes into the fantasy side of your brain (i.e. your childhood crush falls in love with you 10 years later when he's super hot – life goals!). Although, come on, let's be honest – no man is ever going to say or act half the way that Keane does in the book. But hey, a girl can dream!
I did find the romance a little bit over the top at times – well, not romance, but the more raunchy scenes. It was awkward reading these parts on a packed commuter train and I personally would have preferred a little less detail and cringe! This book is definitely NOT for youngsters and is definitely an adult only book.
For those of you who haven't ventured into Christmas themed books before – don't worry, it's not Christmas and tinsel on every page (although you'll soon learn that Willa does love a lot of Christmas decorations!). I think setting the book around Christmas just makes the book have a bit more 'spirit' and makes the ending that little bit more romantic and special!
Overall, The Trouble With Mistletoe had me smiling, laughing, frustrated, confused and at one part close to tears, so of course I'm going to have to give it a solid 4/5 stars. An easy page turner and a fun, upbeat read. I would highly recommend and I already can't wait to read this again in the years to come to ease me into the Christmassy mood!
Book Reviewed by Jodie K
Purchase Links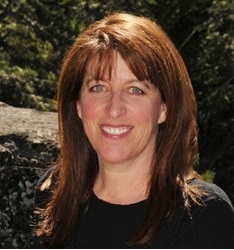 New York Times and USA Today bestselling author Jill Shalvis lives in a small town in the Sierras full of quirky characters. Any resemblance to the quirky characters in her books is, um, mostly coincidental.
Look for Jill's sexy contemporary and award-winning books wherever romances are sold and click on the blog button above for a complete book list and daily blog detailing her city-girl-living-in-the-mountains adventures.
Author Links