The Writing Life of: Billy Moran
Billy Moran
This week I am thrilled to be interviewing author Billy Moran. Billy Moran will be sharing with us details of his writing life, telling us all about his latest book 'Don't Worry, Everything Is Going To Be Amazing', which will be released on 15th September and answering a few fun questions too. This post contains affiliate links.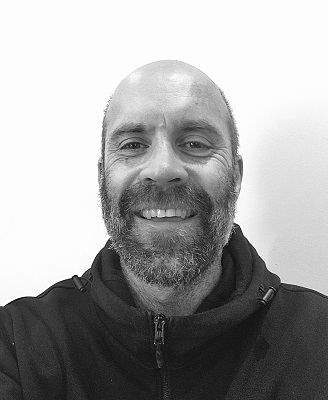 Billy Moran is an award-winning television writer for shows including Horrible Histories. He grew up in the West Country, where his teenage years were rudely interrupted by the Second Summer of Love. Since then he has been embracing mysteries, craving solutions and writing lots of lists.
Billy Moran lives in London and has two children, two cats, one football team and several favourite detectives. Don't Worry, Everything Is Going To Be Amazing is his debut novel.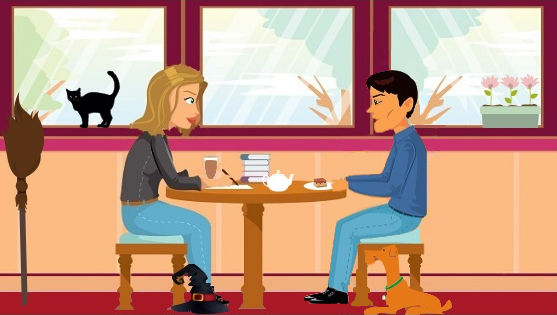 1) As a child did you have a dream job in mind?
I wanted to be a Crazy Golf Course Inventor. That's me all over so it's a great first question. I've spent a massive proportion of my life lying awake at night, living a fantasy life where I create ridiculous things like some kind of West Country Willy Wonka. When it wasn't crazy golf courses it was water slides and board games. I'm a great believer in letting your mind wander, and I actually ended up being a TV game show inventor for many years before I focused on writing.
2) Who was your favourite childhood author (s)?
Roald Dahl – the pivotal moment in my literary life probably came when I raced through Fantastic Mr Fox under a duvet with a torch. My Mum loved books – she used to be a teacher – so they've always been in my blood. Books should always deliver a little bit of magic – my favourite authors, from Gail Honeyman to Agatha Christie, Matt Haig to Kate Atkinson, Irvine Welsh to Ian Rankin…they all transport me instantly to another world.
3) Was there a particular point in your life that you realised you wanted to be a writer?
Under a duvet with a torch and Fantastic Mr Fox. I did an English Creative Writing degree – not then, I was only eight – and I've been writing for work one way or another ever since. I only really got started about ten years ago though. Devising TV shows is better than a proper job, but when my dad died in 2010, I realised I had creative stuff of my own that needed to come out.
My dad was self-employed his whole life – he was a pig farmer and then became one of the first chiropractors in the UK. When he left, I responded by doing a comedy podcast with two mates called I Am Idiot – 100 episodes before it was fashionable! – then some comedy gift books, and then in 2013, I started on the novel.
4) What is your average writing day like? Do you have any special routines, word count, etc?
My brain works best early doors so I'm up at 6. I'll start at home, and then once my kids (Alfred who's 13 and Betsy who's 9) have gone to school, I used to head to this brilliant little upstairs room at a coffee shop down the road. That's not happening right now for Covid-19 reasons, but I love it there because it attracts an incredible cross-section of people, and I have mastered the art of ear-wigging other people's conversations while I'm working. Lots of the dialogue in my writing is taken from the real world. We're all a bit stranger than anything anyone could make up.
I try to work quite hard until about 6. I'm basically a daydreaming hedonist, but although my Catholic Mum never got me baptised, I picked up some residual guilt along the way, so I have to work before I can enjoy playing. (Fact: My mum was one of ten and went to school with Margaret Thatcher: she wasn't a fan!).
5) How many books have you written? Any unpublished work?
I've written various comedy gift books under different pen names (Billy's one too) including Fifty Shades of Gravy: The Cookbook by IM Pliant (which I did with one of my podcast mates). A lot of my day job now also involves writing for TV shows like Horrible Histories. My favourite sketch I wrote is called Viking Eye For A Saxon Guy.
6) Are you a plotter or a pantser?
Oh definitely a pantser, though I had to look that up. I reckon it's made my book twice as good as it would have been otherwise, but it took me four times as long to finish it as a result! I always knew what the story was, but I wanted to create the world of my characters first. The meticulous levels of detail you need for a proper crime mystery came later. I was never going to let this book go until the story was totally watertight and everything stood up though. I'm chaotic in my thinking and super anal about the final product – it's a troublesome combination!
Concerning your latest book:
Don't Worry, Everything Is Going To Be Amazing
Author – Billy Moran
Publisher – Sauce Materials
Pages – 349
Release Date – 15th September 2020
ISBN 13 – 978-0992767815
Format – ebook, paperback

Chris Pringle: simpleton, casualty or local hero?
Propped up by biscuits, benefits and a baffling faith in his plan, he lives in a world where every day is obsessively the same: wedged in his recliner, watching murder mysteries, taking notes. Until the day a serious and peculiar crime stumps the local police – and Chris announces he can solve it.
Accompanied by a loyal crew of chancers, committed to making amends, and pursued by a depressed Detective Inspector, trying to join the dots, Chris heads back to the raves of his past, where a heartbreaking personal tragedy lies abandoned. But what exactly is Chris Pringle looking for? Has he really worked out the way to find it? And what will happen if he does?
---
7) How did you go about researching the content for your book?
I didn't have to research the 1992 scenes because I was there. And I didn't have to research an obsessive love of TV and TV detectives because that's real too. Same with the thought processes a handful of different people might have about navigating 'rules' to find happiness. I have a handful of different personalities myself, so it's all up top!
Researching police investigations involved a bit of digging, but I'm a voracious crime reader, and this is a people story not a genre crime procedural, so a bit of artistic licence has been used.
8) How long did it take to go from ideas stage to writing the last word?
Seven years.
9) How did you come up with the title of your book?
It started out as Chris and the Murder, but didn't stay that way for long, because DWEIGTBA is a catchphrase of mine (mainly one I use in my head), and it sums up perfectly my complicated relationship with self-help culture. I'm pretty obsessed with self-help books. I read my first one in 1989 when I was only 17. I've had some issues with depression over the years, and it wasn't until I had some counselling that I came to the realisation that the solution I was looking for – perfection – might not actually be out there.
I'm still sort of stuck halfway between wanting that positive wishful thinking to come true, and knowing it won't. The difference is I don't beat myself up about not having all the answers any more.
10) Can you give us an insight into your characters?
They are a tragic, idiotic, fun-loving, irreverent, deep-thinking, well-meaning bunch, obsessed with finding answers, and going about their searches in a variety of ways.
11) What process did you go through to get your book published?
I work with a brilliant little publishing imprint called Sauce Materials. I'm slightly scarred by my 20 years of working in a creative industry. There's been absolutely no pressure to make this book a commercially viable crowd pleaser, and as a result, it might turn out to be just that!
12) What's next for you writing wise?
I really need a holiday. I need to read some more. And then…book 2
Fun Questions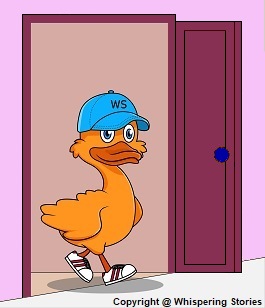 1) If you could have any super power for the day which would you choose?
I would be less annoying. I'd be a Super Normal Guy. Or flying – that would be useful.
We've got two cats – Peanut and Hulk. We made sure to give them the names that suited them least, just for comedy reasons. So Hulk is a flimsy little oddball, and Peanut is a stone cold killing machine who rules the neighbourhood with claws of steel.
I've always had pets. We had six cats and two dogs at one point when I was a kid. I had budgies called Frank n Stein (because that's funny when you're 11), and my sister had everything from ferrets to terrapins to stick insects. She got the stick insects sent in the post and they escaped from their box down at the village post office. It was the biggest thing to have happened in the North Dorset village of Marnhull (Marlot) since Thomas Hardy wrote about it in Tess of the d'Urbervilles.
3) If you decided to write an autobiography of your life, what would you call it?
I Should Have Had An Early Night. It would be a Sliding Doors version of my life exploring how things might have turned out if I'd had a few early nights at key moments.
4) Your book has been made into a feature film and you've been offered a cameo role, which part would you choose, or what would you be doing?
I'd be throwing some shapes at a rave of course! Do you want to be in it too? I know the director. If I could get a bigger role, I'd be a hapless print shop owner called Digby Crown. He's in a good scene.
5) Where is your favourite holiday destination?
Anywhere I can empty my mind and read. I sometimes judge holidays by the quality of my reading experiences. We went to the Peloponnese in mainland Greece two years back and I read Eleanor Oliphant, Normal People and Daisy Jones and The Six. That was a good holiday. Hot sun, grilled food and cold liquid usually play a big part in a good holiday for me too – simple needs!
6) A baseball cap wearing, talking duck casually wanders into your room, what is the first thing he says to you?
'Don't worry, everything is going to be amazing.' He's a duck in a baseball cap though, so I'll take what he says with a pinch of salt.
---
I would like to say a big thank you to Billy Moran for sharing with us details of his writing life and for a wonderful interview.
Author links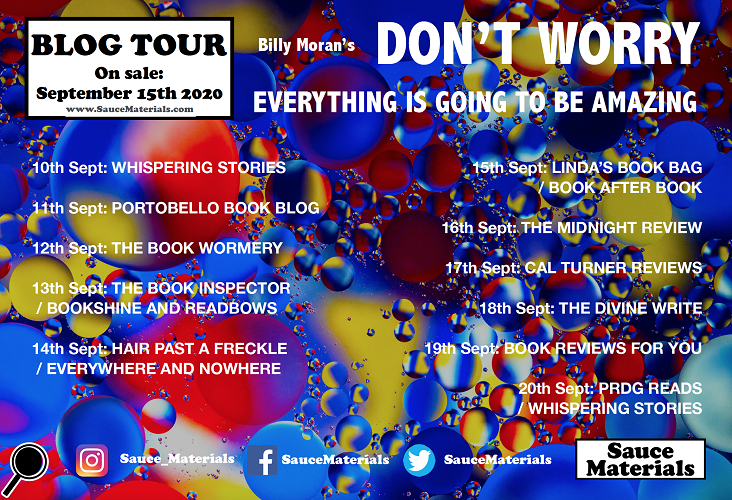 ---
Share your thoughts on our interview with Billy Moran in the comment section below!
---
The above links are affiliate links. I receive a very small percentage from each item you purchase via these link, which is at no extra cost to you. If you are thinking about purchasing the book, please think about using one of the links. All money received goes back into the blog and helps to keep it running. Thank you.
Like us on Facebook – Tweet us on Twitter – Pin us on Pinterest