The Writing Life of: Charlie King
Charlie King
This week I am thrilled to be interviewing author Charlie King. Charlie King will be sharing with us details of his writing life, telling us all about his first book 'Lizzie's Dream Journal', which was released on 2nd December 2020, and answering a few fun questions too. This post contains affiliate links.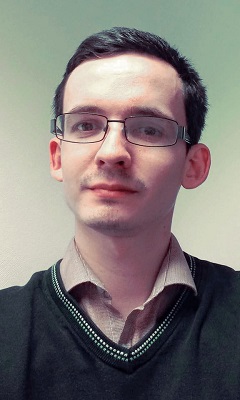 Charlie King is an Author from London who began writing from an early age, leading him to write his first book published in 2017 and he hasn't looked back since then.
Charlie has always considered writing to be a hobby no matter the content. That is why he runs a blog on his author page to discuss everything from TV and Film to Book Reviews, observations of life as an author and even satirical articles.
Working as a legal assistant at a law firm, Charlie King enjoys the balance of the real world and creating new worlds. When not working or writing, Charlie unwinds by watching TV and playing video games.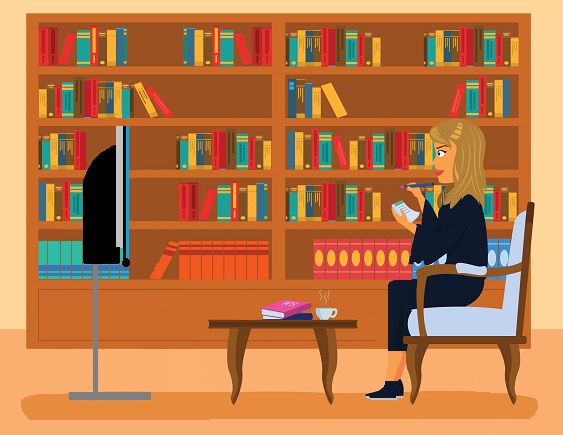 1) Did you enjoy writing when you were a child?
Yes. Writing was always my go-to in terms of education. English was my favourite lesson and the creative writing aspects of it were my favourite part. I couldn't tell you anything I wrote about at school but my brother and I were big video game fans so we would sometimes use bits of paper to design a layout and story for a video game from time to time.
2) Which author shaped your childhood?
J.K. Rowling would be the obvious answer with Harry Potter being the main book series I read from 8 years old onwards. However the book series I can remember reading before all of that was The Edge Chronicles by Paul Stewart and Chris Riddell. In terms of being a kid and getting into reading, these were the books and authors that shaped my childhood.
3) What motivated you to begin your first novel?
I had finished university and was unemployed for quite a long time. In hindsight, this should have been the time to start writing but I was a bit down on life in general so motivating myself to write something was the furthest thing from my mind.
I had attempted writing novels in the past which wouldn't be pretty reading looking back now but it showed I was always going to do it. Once I was settled down in a decent job after university and wasn't carrying the stress of work home with me, I felt energetic enough to go to work on my novel.
4) Do you plot your book, or are you a pantser?
I plot most elements of my book before I start. While it is very flexible, I prefer to have a rough idea of the main characters, each chapter and what the goal of each chapter is. People who were supposed to be minor characters often find themselves playing a bigger role which goes against the planning but helps the book overall. This does have some drawbacks when things you try to make work don't, so that when you come to the planned chapter later on, nothing in the plan fits.<'p>
I do find it more helpful with this rough plan though as I know what I am building towards and helps with the pacing and foreshadowing. I even try to give a rough idea of how many pages each chapter should take up but this is a dangerous game when you include everything you wanted to in that chapter only to find it took five pages less than you thought.
5) What is your average writing day?
For me, there is no such thing. When I am in the zone, as it were, I usually write a couple of hours a night but there can be big pauses between days in which I achieve this. Depending on my motivation and how the story is flowing, there might be a lot more or a lot less written in that time or at different times of the day. I have no scenic spot or special place or ritual to motivate myself, I just have my room with the laptop on the bed whatever the mood.
6) What is the best thing about being an author?
The best thing about being an author is being able to own something that you created and parade it around as yours. When people give even just a slightly positive review, it is a justification that you are an author and you have at least some competency to be called an author. It's knowing that you've liked to write for 20 years and now you have something to show for it.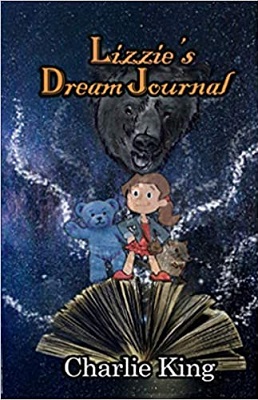 Lizzie's Dream Journal
Author – Charlie King
Publisher – Caab Publishing Ltd
Pages – 167
Released – 2nd December 2020
ISBN-13 – 978-1913781057
Format – ebook, paperback
Synopsis
After the death of her father, Lizzie Barnes' life takes an interesting turn when her mum brings home a journal.
Lizzie decides to use the journal to write short stories involving her beloved teddy bear Rodford and his arch-enemy Dr Ofdor, a villainous grizzly bear. She soon notices it is no ordinary journal as people around her begin to have dreams based around her stories.
When Lizzie begins to experience the dreams for herself, she finds that as the creator, the rules of the journal can work against her.
Lizzie, with the help of Rodford and a rat named Ridgeley, must explore the different worlds while facing the dangers she created, including Dr Ofdor, to free herself from the workings of the journal.
Purchase Online From:
7) How did you go about researching the content for your book?
Since the majority of my book is set in a dream world where anything could happen and because we all know about the logic (or lack thereof) in dreams, I didn't have to do too much research for the book beforehand. My main research was on locations but this was fairly straightforward because it wasn't specific locations in real life I had to research, it was just jungles, mountains and caves which make up the dream world.
8) How long did it take to go from the ideas stage to writing the last word?
Overall, I would say it took me 16 months from the idea stage to completion of the book. Planning out the story and chapters took a couple of weeks but from there, my motivation was all over the place. It took me around six months to write half the book which took that long because I had to keep stopping and going over my story. Then, I had the big break in-between.
There were some elements of my story that just weren't clicking and some ideas I was building towards that just wouldn't work without becoming convoluted. After about four months of leaving it alone completely, I came back to it and decided the story couldn't work as it was. I didn't have to start from scratch but I did have to change a lot in the first half of the book. By the time that was all done, I would say I was about 13 months into the process but the second half of the book came rushing to me.
Day after day, I was writing a good number of pages and was enjoying it as this was where the action really picked up so I blitzed through the second half of the book in three months. A couple of months of editing later and I got a publisher on board.
9) What made you choose the genre you write in?
When I came up with the initial idea for a journal where the stories written become people's dreams, I knew it would have that adventure element that suited either Middle Grade or YA so the story dictated that it had to be one of the two. As I went more in-depth with what the main character Lizzie was going through losing her father, I felt middle grade was more fitting as a child would want to escape into a fantasy like that.
The final piece of the puzzle was deciding between animal supporting characters or human supporting characters; once I decided on animal supporting characters, I felt it had to be aimed towards a younger audience.
10) How did you come up with the name(s) for your lead character(s)?
I always wanted an 'e' sound at the end as this seemed like a kid-friendly way to go. The main character was originally a boy named Billy so when I changed to a girl, I still wanted the 'e' sound. I felt as though Lizzie was less common in literature (and in life) than a name like Emily so I went with it.
11) Can you give us an insight into your characters?
The main character Lizzie is basically a ten year old me in girl form; fan of writing and video games. Luckily I never experienced bullying or early heartache like Lizzie does. The rest of the main characters appear in the dream world and they act as Lizzie writes them to act. Rodford and Ridgeley act as heroes while Dr Ofdor acts as you would expect a villain to act. Despite that, the characters aren't always what they seem.
12) How did you feel when you had completed your book?
I felt apprehensive. The first book I wrote was almost like an experiment to see if I could write well and sent it off to publishers not expecting much and went through self-publishing when I got no response. When I finished this book, I felt confident this was the best writing I had done so far and felt it should be more deserving of publication than anything I did before. Luckily, a publisher took a chance on this book.
Fun Questions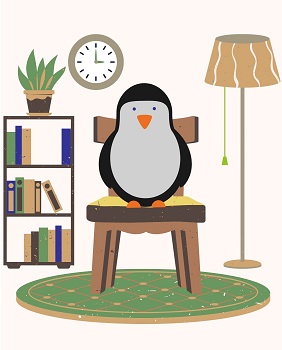 1) Do you have a favourite quote you live by?
"The best-laid plans of mice and men often go awry." I don't necessarily live by this but I can remember reading the book, Of Mice and Men, at school and once we finished it, the teacher told us this whole quote, giving context to the book. Despite planning my books in detail, I try not to get too caught up in planning out how my life will be at various stages. I feel like a lot of what happens in the world is completely random and can't be accounted for by planning ahead. You can do some mental harm to yourself when making plans and picturing scenarios for yourself don't occur.
I don't have any pets myself but my parents do and when I used to live at home, she was my pet too. Say hello to Chloe the Yorkshire Terrier (yes that is also a picture of her on the cushion.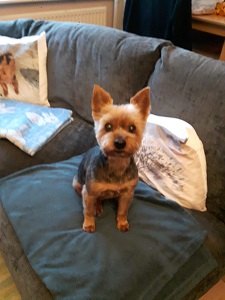 3) What's on your current reading list?
I am currently on a bit of a classics binge just to see what all the hype is about. I have made it onto Charles Dickens, David Copperfield in particular, and Moby Dick.
4) Your book has been made into a feature film, you've been offered a cameo role, what would you be doing?
It may not be exciting but I'd probably have a cameo as a lawyer as my day job is working in a law firm. The lawyer doesn't actually appear in the book but is mentioned in the beginning or perhaps a quick flashback scene (also not in the book) where a police officer delivers the news of her father's death. Either way, I'd probably be involved in a scene where sad music plays as the dialogue is muted.
5) If you could travel to the fictional world of any book for the day, which would you choose?
I think I would choose Harry Potter for that, Hogwarts in particular. Spending a day watching magic classes take place, the Sorting Hat and maybe a guided trip to The Forbidden Forest. A day should be just enough time to see the main things before all the bad things go down later in the year.
6) There's a penguin sitting in your writing chair, what is the first thing he says to you?
"I'm just waiting for an Irishman to come in and then we can make a start on this joke."
---
I would like to say a big thank you to Charlie King for sharing with us details of his writing life and for a wonderful interview.
Author links



---
Share your thoughts on our interview with Charlie King in the comment section below!
---
The above links are affiliate links. I receive a very small percentage from each item you purchase via these link, which is at no extra cost to you. If you are thinking about purchasing the book, please think about using one of the links. All money received goes back into the blog and helps to keep it running. Thank you.
Like us on Facebook – Tweet us on Twitter – Pin us on Pinterest