The Writing Life of: Faye Brann
Faye Brann
This week I am thrilled to be interviewing author Faye Brann. Faye will be sharing with us details of her writing life, telling us all about her new book 'Tinker, Tailor, Schoolmum, Spy', which was released on 2nd September 2021, and answering a few fun questions. This post contains affiliate links.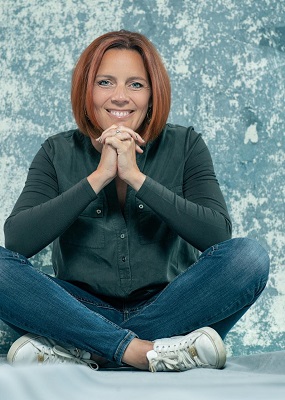 Faye Brann is the author of Tinker, Tailor, Schoolmum, Spy, the winner of the unpublished 2020 Comedy Women in Print Prize. She writes fun, adventurous stories about and for women – the sorts of books you can read in bed, on a beach or on a train, that will (hopefully!) make you smile or even snort into your sandwich a little.
She lives in London with her family and, unusually for a writer, loves a bit of attention. When she's not writing you'll find her on stage doing comedy improvisation or appearing in the occasional musical. And yes, before you ask, she's been on the PTA….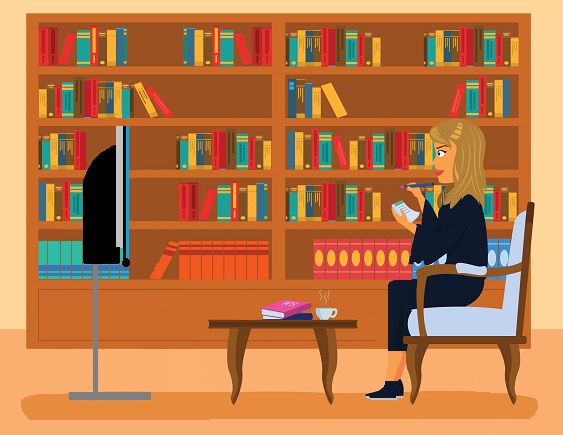 1) Did you enjoy writing when you were a child?
I LOVED writing as a child. Particularly poetry, but I liked making up stories too. The only thing I liked better than writing was reading. And being on stage. Not much has changed!
2) Which author shaped your childhood?
Hmm. I'd have to say it was Catherine Storr, with her novel 'Marianne Dreams'. It is such a brilliant book, so full of imagination and so dark! I loved it. Also Enid Blyton and Mallory Towers, my generation's Harry Potter (without the wands and the movie franchise).
3) What motivated you to begin your first novel?
I'd completed an MA in Professional writing from Falmouth University, for which I'd focused on a narrative non fiction book about expat life. After graduation I finished the manuscript and sent it for submission. I had a bit of agent interest, but no one who wanted to go any further with it. In the meantime I started writing short stories and got a taste for writing fiction.
The manuscript I'd written for my MA gave me the courage to think I could write a full length novel, so when I had an idea I thought might work, I started writing it. This all sounds rather casual. It wasn't! It was seven years ago I finished that MA.
4) Do you plot your book, or are you a pantser?
Much to my agent's distress, I write by the seat of my pants. It's very hard to pitch a book when you don't know what's going to happen in order to write the synopsis! I wish I could be a bit more of a plotter but it just doesn't work for me – I end up feeling defeated before I start. I'm a born improviser.
5) What is your average writing day?
Get up, do school run, attempt exercise, shower and think about the book plot and what I might write today. Do some life admin. Think about writing. Do social media posts, book marketing, and emails. Think some more about writing. Have lunch. Tell myself off for not writing in the morning. Get in front of the computer. Frantically type until pick up. Spend from 11pm-1am thinking about what I wrote and how to fix it.
6) What is the best thing about being an author?
Meeting other authors, bookshop owners, reviewers and seeing their passion for my book, their book, any book. I never realised what a support network there would be and everyone I've met without exception has been really lovely. I've really enjoyed discovering writing isn't as lonely as you would think it is.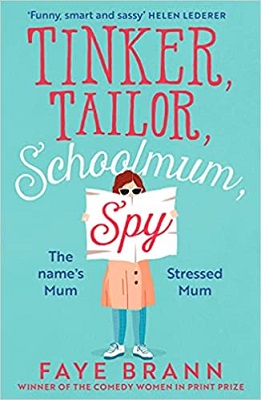 Tinker, Tailor, Schoolmum, Spy
Author – Faye Brann
Publisher – HarperCollins
Pages – 368
Release Date – 2nd September 2021
ISBN 13 – 978-0008479619
Format – ebook, paperback, audio
Synopsis
Vicky Turnbull has never regretted giving up her career for family life in the suburbs. And apart from being outstandingly good at paintball, no one would ever know that in a past life she was an undercover spy and has been trained to kill a man with her bare hands. Not even her husband, and certainly not the other mums at the school gate.
But beneath the school runs and bake sales, Vicky had never quite said goodbye to the past. So, when a newcomer on the PTA sets alarms bells ringing and MI5 comes calling, she's determined to prove that despite her expanding waistline and love of pink gin, she's still every bit the cold-eyed special operative.
When the assignment gets uncomfortably close to home, Vicky must decide if she has got what the job takes after all, and if home is really where her heart is…
Purchase Online From:
7) How did you go about researching the content for your book?
Well I did try to Google 'what do MI5 do' or 'how to get into the MI5 building' but funnily enough you don't yield great results from that. It's why I made up the department and their HQ – It was the best way to avoid those issues. But the rest – hacking phones, computers, finding out about illegal arms trading, etc. I researched by reading kiss and tell books and online. I am pretty sure I have a drone parked permanently over my house keeping an eye on me as a result.
8) How long did it take to go from the ideas stage to writing the last word?
About a year. Then another four to get it into print!
9) What made you choose the genre you write in?
I like to think it chose me. I love sci fi fantasy and really wanted to write in this genre but the idea I had didn't fit that mould. The idea for Tinker, Tailor, Schoolmum, Spy came to me and made me giggle and I knew I had to write it.
10) How did you come up with the name(s) for your lead character(s)?
Vicky was fairly straightforward – I wanted a name that could be shortened/lengthened in several ways so that the other characters could have 'their' pet way of addressing her. The surname I thought I'd come up with out of thin air but it turns out I must have subliminally borrowed it from a friend on Facebook.
For my other characters, Matisse, Anatoli and Sacha, I researched French and Russian names online. I had a boss called Sacha once, although he was nothing like the Sacha in my book!
11) Can you give us an insight into your characters?
Well I think Vicky is quite straightforward – she was determined and ambitious as a young woman but has lost herself a little in the intervening years while she brought up her family. The book is about the resurrection of self, as much as it is about a middle aged spy chasing a man with tattoos across the globe. My other female character, Matisse, was my favourite to write. She has a huge heart but takes no prisoners and what you see is definitely not what you get. I loved developing her through the book, so the reader gets to really know her by the end.
12) How did you feel when you had completed your book?
Elated. But not as elated as when I sent the final proofs off to the publisher and knew the next time I saw it would be in print – that was a really special day. I worked so hard to get to that point – I think everyone does… completing the first draft feels like such a small step in the process now!
Fun Questions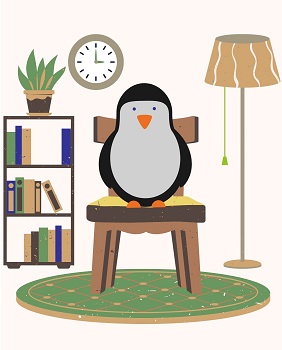 1) Do you have a favourite quote you live by?
I don't really do quotes, they aren't something I subscribe to. I think you make your own quote to live by, not someone else's.
I have three cats. One is ancient and grumpy and ruins furniture on a regular basis. The other two are brother and sister and generally indifferent to my existence unless I'm cooking chicken.
3) What's on your current reading list?
Long! I have the whole of the Comedy Women in Print shortlist waiting for me. I was on the judging panel for this year's unpublished prize so spent the summer reading manuscripts – I had to have a break from comedy writing after that but now I'm ready to get back to it again. There's some great titles to look forward to.
4) Your book has been made into a feature film, you've been offered a cameo role, what would you be doing?
I would definitely be at the Crimefighters fancy dress party, dressed as Velma from Scooby Doo.
5) If you could travel to the fictional world of any book for the day, which would you choose?
It's only when you start thinking about the answer to this question you realise how many miserable worlds have been created by writers! So I'll choose something off-worldly and fun and nip for a bit of lunch at the Restaurant at the end of the Universe, courtesy of Douglas Adams.
6) There's a penguin sitting in your writing chair, what is the first thing he says to you?
'Your desk has been wobbly for months; go and get the toolkit from the garage and fix it, you lazy cow.'
---
I would like to say a big thank you to Faye Brann for sharing with us details of her writing life and for a wonderful interview.
Author links





---
Share your thoughts on our interview with Faye Brann in the comment section below!
---
The above links are affiliate links. I receive a very small percentage from each item you purchase via these link, which is at no extra cost to you. If you are thinking about purchasing the book, please think about using one of the links. All money received goes back into the blog and helps to keep it running. Thank you.
Like us on Facebook – Tweet us on Twitter – Pin us on Pinterest