The Writing Life of: Fi Phillips
Fi Phillips
This week I am thrilled to be interviewing author Fi Phillips, who will be sharing with us details of her writing life, telling us all about her book 'Haven Wakes', which was released on 1st October 2019, and answering a few fun questions. This post contains affiliate links.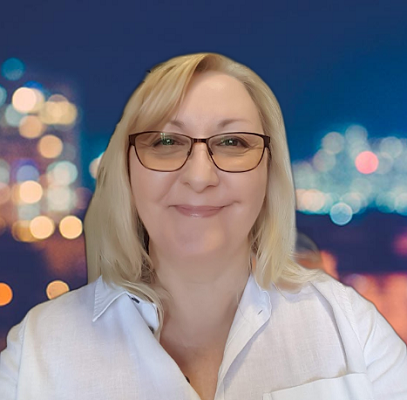 Fi Phillips is a fantasy author living in North Wales with her family and a pooch called Bailey. When she isn't 'authoring', she works as a freelance copywriter. Writing about magical possibilities is her passion.
Her debut novel, Haven Wakes, was released in 2019 by Burning Chair Publishing and the second instalment in The Haven Chronicles is due to be released later this year.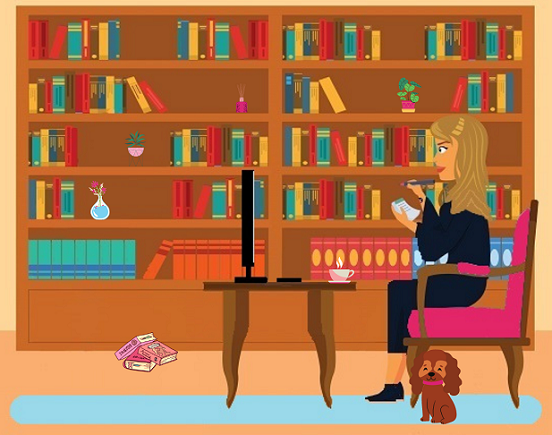 1) Did you enjoy writing when you were a child?
I did. As an only child, I spent a lot of time with my own thoughts so writing stories was a form of self-entertainment and expression. I started writing when I spent months in hospital after a car accident. I was bed-bound and bored, so I wrote stories as something to do and my love for it grew from there.
2) Which author shaped your childhood?
I was an avid reader but the author I can remember reading most of was Roald Dahl. Again, that started in hospital too as my school bought me Charlie and the Chocolate Factory and a family friend bought Charlie and the Great Glass Elevator for me. I loved Dahl's slant on life, sometimes dark, always inventive.
3) What motivated you to begin your first novel?
A germ of an idea that grew into a kingdom. I had always written stories but when I was in my late teens, I got the idea for a Tolkien-esque novel with magical creatures (some that already existed and others that I created), a continent of wide-ranging landscapes, and a quest to right a terrible wrong. It took me a couple of years to complete it. It never saw the light of publication, but it and its characters inspired my published novel, Haven Wakes.
4) Do you plot your book, or are you a pantser?
I begin with a brain-splurge, getting all the details – characters, scenes, places – down on paper. Then, I ask all the why's. After that, yes, I plot out a chapter plan. Having said that, it's always a flexible plan in case parts of it don't work once I begin writing.
5) What is your average writing day?
I'm a copywriter as well as an author, so day-time hours are usually spent working on blog posts and articles for clients. The authoring takes place on an evening, at weekends, and during lulls in client work.
6) What is the best thing about being an author?
Sharing the stories that my muse throws at me. I love to hear back from readers with their thoughts on my writing.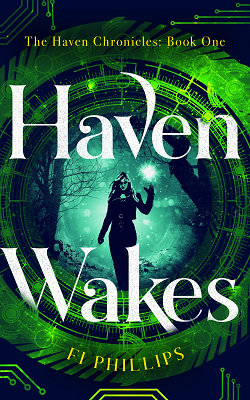 Haven Wakes
Author – Fi Phillips
Publisher – Burning Chair Publishing
Pages – 312
Release Date – 1st October 2019
ISBN 13 – 978-1912946075
Format – ebook, Paperback
Synopsis
Steve Haven always thought he was just another ordinary twelve-year-old boy. Well, as ordinary as he can be, given that he's the nephew of Rex Haven, founder of the globally successful Haven Robotics Corporation.
But when Rex dies in mysterious circumstances and Steve is given a strange artefact known only as the Reactor, he finds out that the world he thought he knew is a lot stranger and more threatening than he could have ever imagined.
On the run from a group of dangerous villains, Steve is plunged into a hidden magical world. With his parents missing and no one in the normal world he can trust, Steve must join with his new-found friends to discover the truth about the Reactor and his uncle's death.
Haven Wakes is an exciting and enthralling journey through new worlds, both futuristic and magical.
Purchase Online From:
7) How did you go about researching the content for your book?
When it comes to research, Google is my eternal friend. As a fantasy author, I have the pleasure of few limits on what I can include in my novel, so the majority of my research for Haven Wakes was on futuristic technology (the novel is set in 2110). I also have a large number of books on folklore and magic which I turn to for help.
8) How long did it take to go from the ideas stage to writing the last word?
A number of years. Haven Wakes has been through many many drafts. Working on my second novel – which is released this year – was a much shorter process, taking around nine months to go from ideas stage to the final word of the first draft.
9) What made you choose the genre you write in?
I have always been a lover of magic so it's no surprise that I write fantasy novels. I'm also a fan of folklore, mythology, and fairytales.
10) How did you come up with the name(s) for your lead character(s)?
Character names happen in one of two ways. I choose a name that has the right culture, meaning, and rhythm, or they come to me fully formed. I knew I wanted the main family in my novel to be called Haven. Steve sounded right. When it came to Hartley Keg, he just told me what he was called.
11) Can you give us an insight into your characters?
Steve Haven is a twelve-year-old boy who falls into a hidden world of magic that he never knew existed. Steve is sarcastic, questioning, and initially stand-offish towards his new friends.
Hartley Keg is, well, think of him like this – if Brian Blessed had ever played Doctor Who. He's a law to himself, irreverent, funny, and an incredibly messy eater.
12) How did you feel when you had completed your book?
Accomplished. Relieved. Worried. I don't think a novel is ever complete in an author's brain. We always want to keep on tinkering.
Fun Questions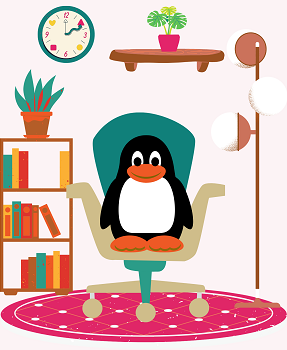 1) Do you have a favourite quote?
"Whatever you can do, or dream you can, begin it. Boldness has genius, power and magic in it." Goethe
I do. I have a very vocal, scrappy cockapoo called Bailey. She keeps me active on our daily dog walks.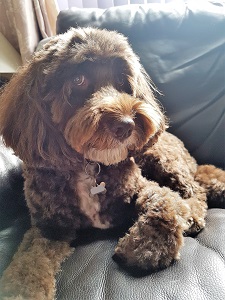 3) What are you currently reading?
You want the full list? Here you go:
– Shadow of the Knife by Richard Ayre
– The Choice by Claire Wade
– Pushback by James Marx
– Raising Steam by Terry Pratchett
– A Darker Shade of Magic by V E Schwab
– Piranesi by Susanna Clarke
– The Prisoner of Paradise by Rob Samborn
– Babes in the Woods by Mark Stay
– The Betrayals by Bridget Collins
– Ghosts: Being the experience of Flaxman Low by K and Hesketh Prichard
– Practical Magic by Alice Hoffman
– The Rules of Magic by Alice Hoffman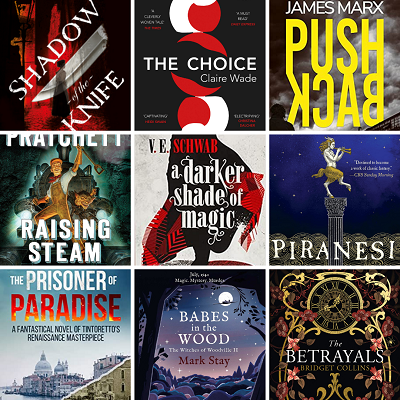 4) Your book has been made into a movie, you've been offered a cameo role, what will you be doing?
That's a good question. I wouldn't mind playing Steve's awful school secretary, Miss Scritch. If not her, then one of the stall holders at the magical Gathering.
5) If you could travel to a fictional world from any book for the day, which would you choose?
I think I'd like to visit the world we read about in the Lord of the Rings trilogy. I'd love to see the Hobbits town. It all looks so idyllic, but equally the world of the elves would be fascinating to visit.
6) There's a penguin sitting in your chair, what's the first thing he says to you?
"Why aren't you writing?"
A big thank you to Fi Phillips for sharing her writing life with us and a wonderful interview.
---
Author links
Twitter
Facebook
Instagram
Pinterest
Goodreads
Website
---
Let us know what you thought about our interview with Fi Phillips
---
The above links are affiliate links. I receive a very small percentage from each item you purchase via these link, which is at no extra cost to you. If you are thinking about purchasing the book, please think about using one of the links above. Thank you.
Like us on Facebook – Tweet us on Twitter – Pin us on Pinterest