The Writing Life of: Liz Fenwick
Liz Fenwick
This week I am thrilled to be interviewing author Liz Fenwick. Liz will be sharing with us details of her writing life, telling us all about her latest book 'The Path to the Sea', which was released on 6th June 2019 and answering a few fun questions too. This post contains affiliate links.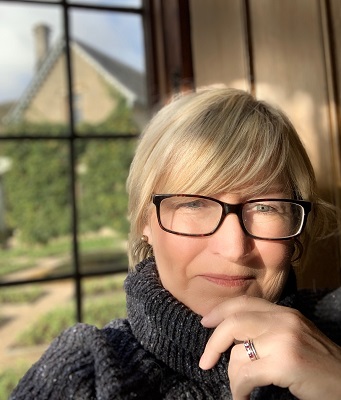 Award winning author Liz Fenwick lives in Cornwall with her husband and two mad cats. She's been a global nomad beginning life in Massachusetts before moving to London, Canada, Moscow, Houston Jakarta and Dubai. But Cornwall holds her heart and where she's set all her novels.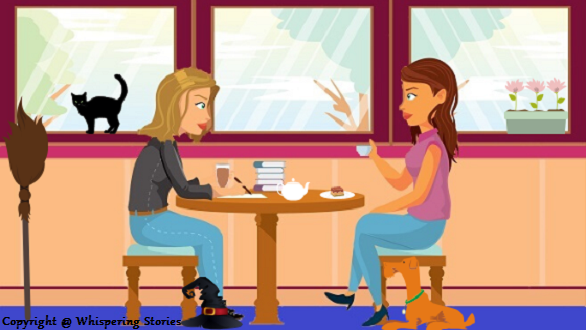 1) As a child did you have a dream job in mind?
Yes, being a writer!
2) Who was your favourite childhood author (s)?
Early on it was Clifford the Big Red Dog, then Mark Twain and onto Georgette Heyer in my early teens.
3) Was there a particular point in your life that you realised you wanted to be a writer?
Very early when I told stories to my dolls and stuffed animals. I always wanted the books I read to continue so I guess I wrote very early fan-fiction!
4) What is your average writing day like? Do you have any special routines, word count, etc?
I like to do a five or ten minute writing prompt before I'm fully operational. I need several cups of coffee to reach full writing mode then I try to write or edit in twenty minute sprints doing life stuff in the next twenty and normally social media in the last twenty.
I'll go through a whole day doing this with a break mid day for a plot walk…essential to give the mind time to stretch and to avoid writer's bottom. I normally finish the writing day between 5-6 unless I'm on deadline rush…
5) How many books have you written? Any unpublished work?
I have written fourteen and eight novels and novella have been published. Those unpublished will remain in the bottom drawer where they belong.
6) Are you a plotter or a pantser?
Mostly a panster although I usually know the end I want to reach but haven't a clue how I will get there.
Concerning your latest book: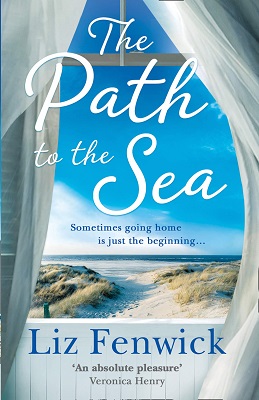 The Path to the Sea
Author – Liz Fenwick
Publisher – HQ
Pages – 400
Release Date – 6th June 2019
ISBN 13 – 978-0008324612
Format – ebook, paperback, hardcover, audio

Sometimes going home is just the beginning…
Boskenna, the beautiful, imposing house standing on the Cornish cliffs, means something different to each of the Trewin women.
For Joan, as a glamorous young wife in the 1960s, it was a paradise where she and her husband could entertain and escape a world where no one was quite what they seemed – a world that would ultimately cost their marriage and end in tragedy.
Diana, her daughter, still dreams of her childhood there – the endless blue skies and wide lawns, book-filled rooms and parties, the sound of the sea at the end of the coastal path – even though the family she adored was shattered there.
And for the youngest, broken-hearted Lottie, heading home in the August traffic, returning to Boskenna is a welcome escape from a life gone wrong in London, but will mean facing a past she'd hoped to forget.
As the three women gather in Boskenna for a final time, the secrets hidden within the beautiful old house will be revealed in a summer that will leave them changed for ever.
---
7) How did you go about researching the content for your book?
First I needed to find the right year to set the historical part of the story…eventually August 1962 in the run up to the Cuban missile crisis. Then I read newspapers and a few books written at the time to dive into the mindset. I also spent a week in the house that is Boskenna in the novel. The houses in my books are like characters themselves so I needed to know how it felt at all times of the day.
8) How long did it take to go from ideas stage to writing the last word?
Just under a year…
9) How did you come up with the title of your book?
It was a title that my editor and I had toyed around with for another book and it fit the idea for the story in my head.
10) Can you give us an insight into your characters?
There are three strong but broken women in the story – grandmother, mother and daughter. Each has secrets some more devastating than the others. They all have known love but have lost so much. They all fascinated me. I also loved writing Tom Martin (Old Tom from The Cornish House) as a younger man. That was a real joy to spend time with him and see what events had brought to the 86 year-old in The Cornish House.
11) What process did you go through to get your book published?
I'm lucky that I have a three book deal with HQ a part of HarperCollins and am working with Kate Mills the editor who first bought The Cornish House when she was at Orion.
12) What's next for you writing wise?
I'm working on my as yet untitled eighth novel set on the banks of the Tamar…possibly controversially set both in Devon and Cornwall. I've always been fascinated at how the river divides two distinct cultures…so think forbidden love, a forlorn cottage, and forgotten crossings…and jam first of course!
Fun Questions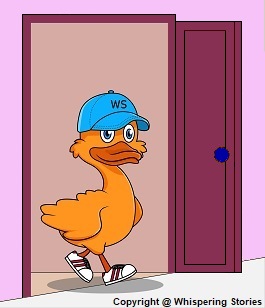 1) If you could have any super power for the day which would you choose?
This is hard…the ability to read quickly would be really useful…as a dyslexic I'm a slow reader and there are so many books I want to read.
I have two cats. Sooty who was a rescue cat from our Dubai days and Ziggy, a ragdoll cat, who arrived when I was at a low point having broken my wrist, my writing wrist!

3) If you decided to write an autobiography of your life, what would you call it?
The Road Less Travelled
4) Your book has been made into a feature film and you've been offered a cameo role, which part would you choose, or what would you be doing?
I'd love to play Diana…she is spiky and hard and so broken…not that I have the acting skill for such a major role! Realistically I'd probably be the tea lady!
5) Where is your favourite holiday destination?
Cornwall of course and second choice would be Cape Cod where I spent my summers growing up.
5) A baseball cap wearing, talking duck casually wanders into your room, what is the first thing he says to you?
Where's the bar?
---
I would like to say a big thank you to Liz Fenwick for sharing with us details of her writing life and for a wonderful interview.
Author links






---
Share your thoughts on our interview with Liz Fenwick in the comment section below!
---
The above links are affiliate links. I receive a very small percentage from each item you purchase via these link, which is at no extra cost to you. If you are thinking about purchasing the book, please think about using one of the links. All money received goes back into the blog and helps to keep it running. Thank you.
Like us on Facebook – Tweet us on Twitter – Pin us on Pinterest