The Writing Life of: Maggie James
Maggie James
This week I am thrilled to be interviewing author Maggie James. Maggie will be sharing with us details of her writing life, telling us all about her latest book 'Silent Winter', which was released on 5th December 2019 and answering a few fun questions too. This post contains affiliate links.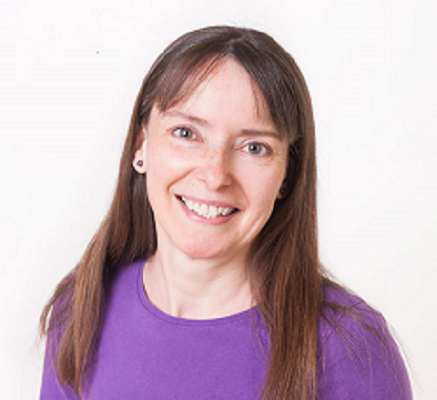 Maggie James is a British author who lives near Newcastle-upon-Tyne. She writes psychological suspense novels.
Before turning her hand to writing, Maggie worked mainly as an accountant, with a diversion into practising as a nutritional therapist. Diet and health remain high on her list of interests, along with travel. Accountancy does not, but then it never did. The urge to pack a bag and go off travelling is always lurking in the background!
When not writing, going to the gym, practising yoga or travelling, Maggie James can be found seeking new four-legged friends to pet; animals are a lifelong love!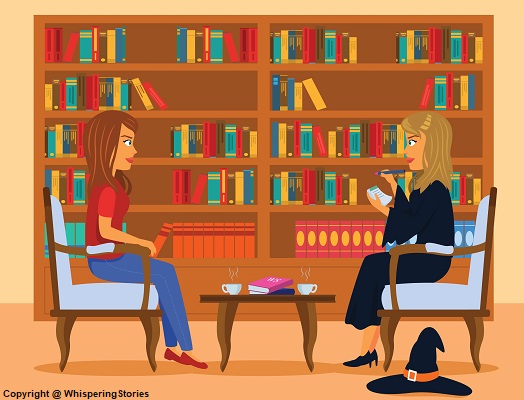 1) As a child did you have a dream job in mind?
Yes, and it was never accountancy, which ended up being my career for twenty-eight years! As far back as I can remember I always wanted to be a novelist. My father read to me from when I was very young, and I don't even remember learning to read – I certainly did so well before school age. Dad fostered a life-long love of books in me, for which I'm hugely grateful.
I've no idea when the drive to become an author started – it has always been part of my life. I never had any doubt that one day I'd be a published novelist – the hubris of youth! As a child I began to write short stories. One was published in the local newspaper and another won a prize, and my friends enjoyed them. After my teens, though, I didn't write again until I reached my forties. I lacked the confidence to get started, my former ebullience having melted away by the time I reached adulthood.
It was always something I intended to do one day – and then a milestone birthday loomed on the horizon, and I knew I had to stop procrastinating. I've always believed it must be terribly sad to reach the end of one's life with regrets, so I handed in my notice at work, went off travelling, and came back with my first book in draft format. Seven novels later, I'm glad I took that leap of faith!
2) Who was your favourite childhood author (s)?
Dad started me off as a pre-schooler with fairy stories by Hans Christian Andersen, the Brothers Grimm, etc. From there I progressed to Enid Blyton, Jean Plaidy, etc. In my teens I fell in love with Thomas Hardy's lyrical descriptive prose, and my father influenced me to read novels by Edgar Rice Burroughs and H. Rider Haggard.
Nowadays my tastes run to crime fiction and psychological thrillers. I'd like to read more of the classics, though.
3) Was there a particular point in your life that you realised you wanted to be a writer?
I always wanted to write novels. It wasn't a conscious decision, just an ambition that was always there, forever part of me. I don't regret taking so long to achieve my dream – better late than never, as the saying goes, and during the decades when I wasn't writing I was exploring this wonderfully scenic planet of ours.
4) What is your average writing day like? Do you have any special routines, word count, etc?
My creative energy is higher in the mornings, despite me being more of a night owl, so I plot, write and edit first thing. Afternoons are for marketing, management, blogging, my newsletter, etc. During the writing phase I aim for 2,000+ words per day, and in the editing part a set numbers of chapters daily.
I work office hours Mondays to Fridays and take the weekends off. Much as I love my writing career, I need time away from it to reset the creative side of my brain.
5) How many books have you written? Any unpublished work?
So far I've written seven novels, one novella and one non-fiction book, aimed at would-be novelists. The novella, Blackwater Lake, is my opt-in offer for my mailing list. I've no plans to stop writing novels anytime soon – it's too much fun!
6) Are you a plotter or a pantser?
By nature I'm a plotter and I intend to move ever more in that direction. What I've found so far is that I get antsy after I've been plotting for a while, and I crave to get into the writing and work out any plot kinks along the way. Unfortunately what I end up with is a very rough draft that requires a lot of revision.
For my next novel, I aim to plot far more tightly and not commence writing until I've buttoned everything down – characters, timeline and every twist of the plot. Mind you, I've said that before, and not stuck to it!
Concerning your latest book: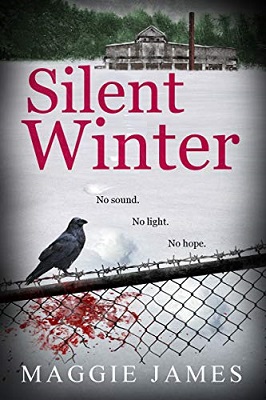 Silent Winter
Author – Maggie James
Publisher – Orelia Publishing
Pages – 270
Release Date – 5th December 2019
ISBN 13 – 978-1706676355
Format – ebook, paperback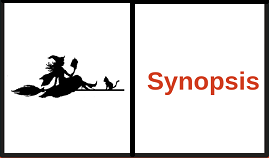 No sound. No light. No hope.
On an icy November night, Drew Blackmore is beaten unconscious, then abducted. He awakes to find himself in total darkness, naked and chained to the floor. Fed just enough to keep him alive, Drew is unable to identify his captor, or the reason for his incarceration. As reality fades, hallucinations take over.
Can Drew escape his prison before madness claims him?
Meanwhile Drew's wife, Holly, despairing of ever seeing him again, turns to his brother for comfort. As the worst winter in decades sweeps the UK, she learns of Drew's tragic past. Could his disappearance be connected with that of a prostitute years before?
A story of how the mind responds to solitary confinement, 'Silent Winter' examines one man's desperate attempt to survive the unthinkable.

7) How did you go about researching the content for your book?
For Silent Winter, I needed to delve into some pretty unpleasant stuff, such as the effects of sensory deprivation and solitary confinement on the mind. The information was readily available on the internet but it didn't make for fun reading. Research is vital but I don't enjoy it – I'd rather be writing. I did make use of an ex-police officer to make sure any scenes involving the police were accurate, and he proved very helpful. Thanks, Gary!
8) How long did it take to go from ideas stage to writing the last word?
Way too long! I started the book sometime in 2017 and at first it was going to be a novella, an opt-in offer for my newsletter. At the time I was travelling for ten months, which meant progress on the book was sporadic and happened around sight-seeing activities. I then decided to expand the story into a full-length novel, working on the book while selling my home and moving to the north-east.
Next came the decision to revamp the plot, because the ending simply wasn't working – more time wasted! To make matter worse, I edit and revise constantly and find it hard to let go of a book. So this one has possibly proved the most problematic and drawn-out novel I've written. Great fun to write, though!
9) How did you come up with the title of your book?
The book is set against a background of the worst winter in the UK for decades, and I wanted a title that would reflect both that and the isolation that the main character, Drew Blackmore, suffers. Hence Silent Winter. I do find titles very difficult and it takes me ages to come up with the right one.
10) Can you give us an insight into your characters?
My protagonist, Drew Blackmore, conceals a dark secret from his past, one that returns to haunt him after he is abducted and held prisoner. He undergoes terrible experiences but emerges from his ordeal a better man, with a stronger marriage. I won't say too much about the antagonists, for fear of giving plot spoilers, but they were fun to create! I love writing the bad guys.
11) What process did you go through to get your book published?
I'm a hybrid author, and Silent Winter doesn't fit my publishers' profile, so this one is being released through my own imprint, Orelia Publishing. Indie publishing is a breeze, thanks to Amazon's KDP programme, and apart from my book covers I do everything else – formatting, etc. I have a great team of beta readers who provide great feedback, along with a wonderful editor.
12) What's next for you writing wise?
Novels number eight and nine – I already have some ideas, and one book is partly written, but I need to revisit it and work out some plot issues. I'm also considering writing a trilogy, perhaps exploring an ongoing plotline from the point of view of three family members. I've no plans to switch genres or to write short stories – right now I'm very happy penning psychological thrillers.
Fun Questions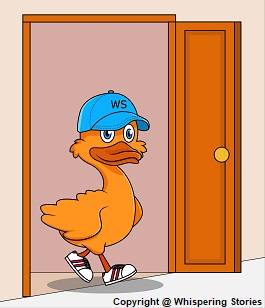 1) If you could have any super power for the day which would you choose?
I'd be invisible and be able to go anywhere I choose without being seen. Imagine what fun you could have with this! A great way of gathering material in secret for future novels. One pirouette and I vanish…
Not at the moment, but at some point in the near future I'd like to welcome a four-legged friend into my life. I've always adored animals. I'd get a dog or cat, maybe both. Definitely a rescue animal, though. Maybe another black kitty, like my Sophie, who enhanced my life for nine years. Here she is: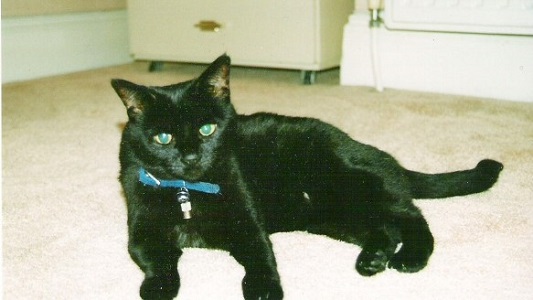 3) If you decided to write an autobiography of your life, what would you call it?
Damn, that's a difficult question – I find titles so hard! It takes me ages to settle on the right one for each book, so for my autobiography – who knows? Let's think of some options:
A Woman of Two Halves
Breaking Free
Eat, Travel, Write
4) Your book has been made into a feature film and you've been offered a cameo role, which part would you choose, or what would you be doing?
I have no acting skills, so I'd choose to be the director. I like the idea of being in control and calling the shots. A fine opportunity to unleash my bossy side! God help everyone on set…
5) Where is your favourite holiday destination?
South America – a fascinating continent in which I've spent several happy months exploring. Bolivia is where I wrote His Kidnapper's Shoes, my first novel, so the country has a special place in my heart. I adore foreign travel, so most places are okay by me. Top five destinations? Bolivia, Italy, China, Australia and Israel.
6) A baseball cap wearing, talking duck casually wanders into your room, what is the first thing he says to you?
'Hey, gorgeous, want a date?'
---
I would like to say a big thank you to Maggie James for sharing with us details of her writing life and for a wonderful interview.
Author links





---
Share your thoughts on our interview with Maggie James in the comment section below!
---
The above links are affiliate links. I receive a very small percentage from each item you purchase via these link, which is at no extra cost to you. If you are thinking about purchasing the book, please think about using one of the links. All money received goes back into the blog and helps to keep it running. Thank you.