The Writing Life of: Richard Wall
Richard Wall
This week I am thrilled to be interviewing author Richard Wall. Richard will be sharing with us details of his writing life, telling us all about his new book 'Near Death', which was released on 26th October 2020, and answering a few fun questions too. This post contains affiliate links.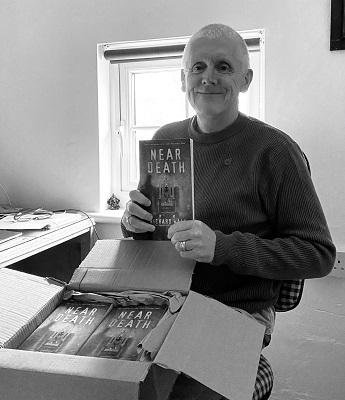 Born in England in the 1960s, Richard Wall grew up in a small market town in rural Herefordshire before joining the Royal Navy. After 22 years in the submarine service and having travelled extensively, he now lives and write in rural Worcestershire.
Richard's stories reflect his life-long fascination with the dark underbelly of American culture; be it tales of the Wild West, the simmering menace of the Deep South, the poetry of Charles Bukowski, or Langston Hughes, the writing of Andrew Vachss and John Steinbeck, or the music of Charley Patton, Son House, Johnny Cash, or Tom Waits.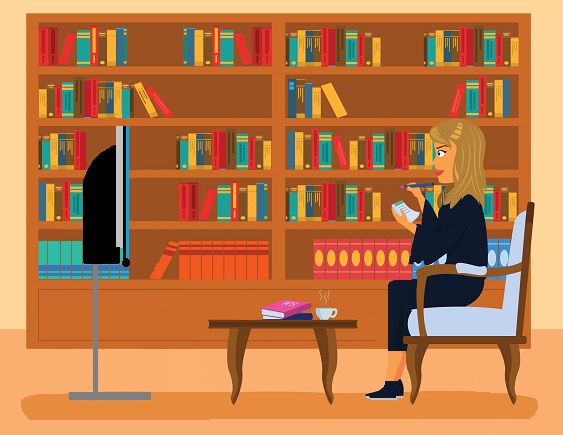 1) Did you enjoy writing when you were a child?
I loved writing when I was a child, it was the perfect way to escape the real world.
2) Which author shaped your childhood?
Writer, poet and comedian, Spike Milligan. His work ranges from brilliantly comic war memoirs to nonsense rhymes for children, to heartbreaking poems about depression.
3) What motivated you to begin your first novel?
A few years ago I was with a friend in a bar in Clarksdale, Mississippi talking to a local guy about blues music. It was a bizarre conversation which ended abruptly when the guy stood up and walked out. My friend said later, "That conversation would make a great opening to a story." So I wrote the scene with no idea where it would go. Before I knew it I'd written the novel, Fat Man Blues.
4) Do you plot your book, or are you a pantser?
Definitely a pantser. I've tried sitting down and planning stories from beginning to end, but it never worked for me. I usually begin with a vague approximation of a plot journey in my head, but when I begin writing it's the characters that take over and lead me through the story.
I've just started writing the sequel to near Death. The idea for that began with nothing more than an opening scene that popped into my head while I was a driving somewhere.
5) What is your average writing day?
Sadly I have to work around my day job as a freelance Technical Writer. So I don't have an 'average writing day' for fiction (more's the pity). I set aside a couple of evenings, and any other spare time that I have.
6) What is the best thing about being an author?
Meeting other authors. Meeting readers who 'get' what I'm trying to say. Getting into the writing zone where everything fades away except for the scene that I'm writing, which is playing out like a hologram a few inches in front of my face.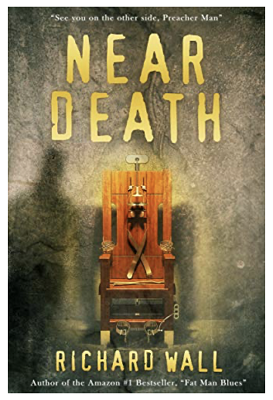 Near Death
Author – Richard Wall
Publisher – Burning Chair Publishing
Pages – 358
Release Date – 26th October 2020
ISBN 13 – 978-1912946129
Format – ebook, paperback
Synopsis
"See you on the other side, Preacher Man."
These are the last words of Joseph Hickey, a psychopath executed at Sing Sing prison for the murder of the Howell family in New York State.
After giving the last rites and watching Hickey die, troubled prison chaplain John Henry Beauregard quits his job to start a new life in the Appalachian Mountains.
Hickey's death should have been the end of the nightmare, but then another family is murdered in identical circumstances, and John Henry is called back to New York to give the last rites to the killer.
As the killings continue, John Henry is drawn into a mystery with devastating consequences.
Is it possible to commit murder from beyond the grave?
Can John Henry stop the endless cycle of torment and solve the mystery before it is too late?
Purchase Online From:
7) How did you go about researching the content for your book?
My latest book, Near Death, is set in the USA in 1962 and the main character is a Korean War veteran who is now the chaplain at Sing Sing prison in New York. I'm a keen student of 20th Century American culture and so research was a labour of love.
For Near Death this included finding out what happens when someone is executed by the electric chair (which is pretty gruesome), researching the dates of major battles of the Korean War and contacting a county sheriff in South Carolina to confirm an aspect of police procedure. Writing a story like this also allows me to indulge my love of old blues and roots music, and of course American cars.
8) How long did it take to go from the ideas stage to writing the last word?
From memory it took two years from start to finish.
9) What made you choose the genre you write in?
I don't make an active choice to write in any particular genre. For me the first step in the journey is the idea. Once I get the idea, I usually get a feeling for where it is set and then I start to write.
I write write stories that I enjoy reading. That means troubled characters, sparse descriptions and a plot led by dialogue.
10) How did you come up with the name(s) for your lead character(s)?
The lead character is John Henry Beauregard. I saw the name Beauregard on a grave at the Civil War Memorial in Mississippi, and the John Henry is the name of an old blues song.
11) Can you give us an insight into your characters?
The MC is John Henry Beauregard, a prison chaplain suffering with PTSD from his experiences in the Korean War. He was born in Oklahoma but moved with his family to South Carolina. His parents died when he was young and so he grew up in a Catholic orphanage where he assisted the priests in church ceremonies. John Henry left the orphanage and joined the US Army, becoming a chaplain's assistant and serving at field hospitals in Korea. His experiences there left him with PTSD. After leaving the army, John Henry became the chaplain at Sing Sing prison in New York, where he gave the last rites to criminals just before their execution.
Joseph Hickey is a psychopath, sentenced to death for killing a family in New York. Also from South Carolina, on the night of his execution he taunts John Henry that they will meet again soon.
NYPD detective Eugene Thompson served with John Henry in Korea and also suffers with PTSD. Eugene managed the Joseph Hickey case and was first to arrive at the crime scene. What he saw there traumatised him. When another family is killed, in a crime scene identical to that left by Hickey, the NYPD try to scapegoat Eugene by saying that his carelessness allowed crime scene information to fall into the hands of a copycat killer.
12) How did you feel when you had completed your book?
I felt a tremendous sense of achievement, followed shortly after by a sense of dread at the editing and marketing that was to come! Luckily, Burning Chair Publishing came to my rescue.
Fun Questions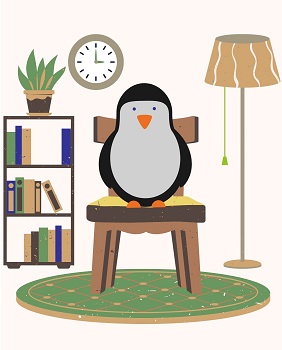 1) Do you have a favourite quote you live by?
If you're going to be a bear, be a grizzly.
I have a dog (Mojo), two cats (Charley and Shiva) and a handful of chickens.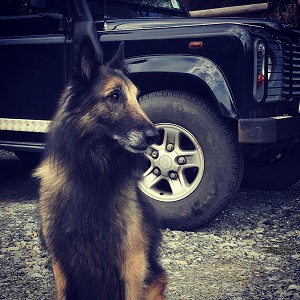 3) What's on your current reading list?
I'm starting again with the series of 'Burke' novels by my favourite living author, Andrew Vachss.
4) Your book has been made into a feature film, you've been offered a cameo role, what would you be doing?
Great question! Probably a cop at the crime scene, or the owner of a seedy motel in the deep south.
5) If you could travel to the fictional world of any book for the day, which would you choose?
The New York underworld as portrayed in the novel 'Belle' by Andrew Vachss.
6) There's a penguin sitting in your writing chair, what is the first thing he says to you?
"I've had an idea…"
---
I would like to say a big thank you to Richard Wall for sharing with us details of his writing life and for a wonderful interview.
Author links



---
Share your thoughts on our interview with Richard Wall in the comment section below!
---
The above links are affiliate links. I receive a very small percentage from each item you purchase via these link, which is at no extra cost to you. If you are thinking about purchasing the book, please think about using one of the links. All money received goes back into the blog and helps to keep it running. Thank you.
Like us on Facebook – Tweet us on Twitter – Pin us on Pinterest