Three Fat Singletons by J.M Bartholomew – Book Review
Three Fat Singletons by J.M Bartholomew – Book Review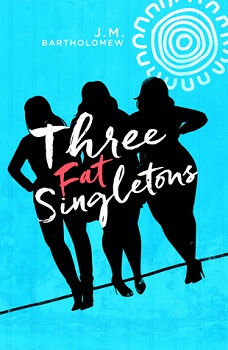 Three Fat Singletons
Author – J.M Bartholomew
Publisher – Createspace
Pages – 284
Release Date – 10th December 2016
ISBN-13 – 978-1540353399
Format – ebook, paperback
Reviewer – Selina
I received a free copy of this book
Post Contains Affiliate Links

Dotty the virgin, Jesse the divorcee, and Mary the man-eater are best friends with four things in common: they are single, obese, pushing 40, and unsatisfied with life.
Together they explore the fat-underworld of London including blind dates, Internet dating, phone sex and the possibilities of lifetime celibacy.
When a week-long getaway to Greece turns into a whirlwind of romance, sex and horrific embarrassment, each one of them will have to decide what they really want in life.

I wasn't sure what to expect from this book, but I have to say I loved it. So much so I needed to go and buy it in paperback, just so it could sit on my bookshelf and be re-read all over again.
Three Fat Singletons is about best friends Jesse, Mary, and Dotty. All in their 30s, all overweight, and all unlucky in love.
Each one have very different personalities. Dotty is a church goer and still a virgin, hoping to find Mr Right and settle down. Mary loves men but always seems to go for the married ones, and Jesse is a divorcee, still coming to turns with being on her own.
They all decide it's time for a holiday and set off on an adventure to Sunny Greece, where on an adults only resort, all three find fun, frolics and laughter.
J.M. Bartholomew put Three Fat Singletons together brilliantly and I could see the empathy shining through. Being on the large size myself, I could totally relate to the things they were saying from the sizes of chairs, to seat belt extensions.
I fell in love with these three, and laughed out loud in so many parts. As well as feel sorry at times for some of the situations they put themselves in. I think they just all wanted to be loved in their own way.
It was so easy to feel I was there in Greece, at the bar, on the beach, sampling delightful foods, lying around the pool, and knowing that a bar of Cadburys chocolate would cure everything.
I hope this isn't the last we see of Jesse, Mary, and Dotty. I'm sure they have so much more to offer. Besides I think they need another holiday!
Book reviewed by Selina
Purchase Links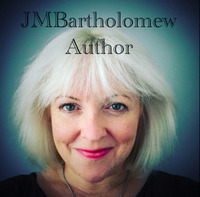 I don't know exactly how old I was but I remember being in primary school and my teacher saying in front of the whole class 'Goodness you are as heavy as I am' when she decided for some reason known only to her, to weigh all the pupils. This was the beginning of my realisation that I wasn't in the body that society deemed normal. It didn't take too many more years for me to fall well and truly into the category of obese and then morbidly obese.
Thankfully I kept a sense of humour throughout and often some of the most horrific things that happen can, in hindsight, can be hilarious! 

Before losing nine stones in weight I personally explored the fat-underworld in London and all of the places mentioned in the book are in existence, although for legal reasons one or two of the places have had their names changed. I consider myself an expert in the issues fat singletons (and marrieds) face!
Author Links