Tipping Point by Terry Tyler – Book Review
Tipping Point by Terry Tyler – Book Review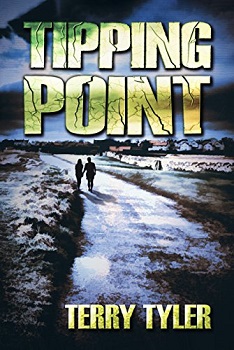 Tipping Point


Project Renova Book One
Author – Terry Tyler
Pages – 448
Release Date – 5th August 2017
Format – ebook
Reviewer – Julie
I received a free copy of this book
Post Contains Affiliate Links

'I didn't know danger was floating behind us on the breeze as we walked along the beach, seeping in through the windows of our picture postcard life.'
The year is 2024. A new social networking site bursts onto the scene. Private Life promises total privacy, with freebies and financial incentives for all. Across the world, a record number of users sign up.
A deadly virus is discovered in a little known African province, and it's spreading—fast. The UK announces a countrywide vaccination programme. Members of underground group Unicorn believe the disease to be man-made, and that the people are being fed lies driven by a vast conspiracy.
Vicky Keating's boyfriend, Dex, is working for Unicorn over two hundred miles away when the first UK outbreak is detected in her home town of Shipden, on the Norfolk coast. The town is placed under military controlled quarantine and, despite official assurances that there is no need for panic, within days the virus is unstoppable.
In London, Travis begins to question the nature of the top secret data analysis project he is working on, while in Newcastle there are scores to be settled…
This is the first book in the Project Renova series; the second, Lindisfarne, is due to be published in September 2017, with the final instalment in the middle of 2018. A collection of outtake short stories, Patient Zero, is in progress, and should be available around December 2017.
Review
This is the fourteenth book by British author, Terry Tyler. This time she gives us 'Tipping Point' a post-apocalyptical thriller, set in the UK in 2024. We meet our main protagonist, Vicky and her daughter, Lottie who are living the domestic dream with Vicky's partner Dex in the friendly community of Shipden, on the Norfolk coast. As a backdrop, this works well however in typical no-nonsense Tyler style, it becomes clear from the outset this happy state of affairs won't last long. In fact the seeds of malevolence and mayhem were sown long before we join the tale.
The pace builds nicely, ratcheting up the tension as Vicky and Lottie quickly find themselves in danger in the early part of the book. The plot is clever and well-structured, weaving in parallels from the past and giving us a suitable amount of backstory. We watch in horror as society breaks down at an alarming speed with anarchy replacing social cohesion and the urbane turning feral.
Tyler gives us chaos and confusion and counter-balances these with concerns over the trivial and mundane. She also manages to throw in a bit of irony and humour to temper the bleakest of situations. In addition, we witness an extensive range of emotions and value judgements; from hope, love, fear and jealousy to sensitive issues such as bigotry, scapegoating and discrimination.
The depth of the characters allows us to share their thoughts and empathise with their anxieties as they try to negotiate their way through each day and somehow survive to live another. The personalities of Vicky and Lottie complement each other well, with each having a strength that the other lacks. The character of Dex is highly intriguing; we feel we know him through Vicky, only for us to have to re-evaluate our perception as we find out more about the individuals who make up the Unicorn group.
The tempo settles a little as practicalities replace panic with a semblance of order coming to the fore among the small band of comrades gathered together in a safe house in the north. We see the restructuring of a microcosmic new order created by people pulling together, each using their own skills and utilising basic materials and possessions. Although we no longer constantly fear for the lives of our main characters, these chapters are no less interesting.
By piecing together all that they know, the friends form their own theory regarding the origins of the deadly virus. The idea of cynical establishment control and manipulation is not new, however this thought-provoking plot gives us a superb twist on the possibility and I found myself wondering if this scenario could actually happen. Many questions were posed; how would our high-tech, media-dominated world cope with this type of catastrophe? The prospect was highly unsettling.
Whilst this novel is 448 pages long, there is no waffle or padding as Tyler doesn't waste a word. I was absorbed from start to finish and read it in four days. I'm delighted to see that this is the first in a new series and can't wait to find out what she serves up next. This is an innovative, multi-layered book and I have no hesitation in awarding Terry Tyler and 'Tipping Point' five stars.
Book reviewed by Julie
Purchase Links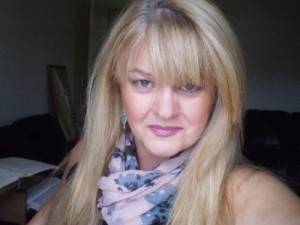 Terry Tyler is the author of fourteen books on Amazon, the latest being 'Tipping Point', the first book in her new post-apocalyptic series. She is proud to be self-published, is an avid reader and book reviewer, and a member of Rosie Amber's Book Review Team.
Her next book, 'Lindisfarne', the sequel to 'Tipping Point', should be available in September 2017. She would love to have a list of fascinating and unusual hobbies to include in her bio, but is too busy writing to do much apart from read and flop in front of Netflix when the document is saved for the day. Terry is a Walking Dead addict, and writes for one of their main fansites. She lives in the north east of England with her husband, and is still trying to learn Geordie.
You can read more about Terry over on 'The Writing Life of: Terry Tyler'
Author Links
Terry Tyler Blog
Terry Tyler's book reviews
@TerryTyler4
Goodreads