The Woods by Christopher F. Viceconte – Book Review
The Woods by Christopher F. Viceconte – Book Review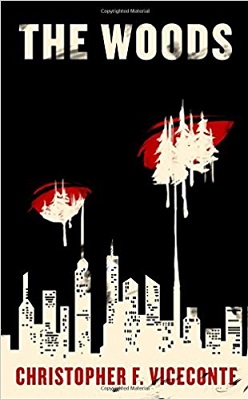 The Woods
Author – Christopher F. Viceconte
Pages – 271
Released – 10th July 2017
ISBN-13 – 978-1521417997
Format – ebook, paperback
Reviewer – Kerstin
I received a free copy of this book
Post contains affiliate links
David Barnes returns home from boarding school, only to find that the life he left behind is completely different.
Lost in a town he no longer knows, David falls into a downward spiral until awakened by a reality he never anticipated.
The first novel by Christopher F. Viceconte, The Woods is a contemporary coming-of-age story about struggling to find one's place in the world.
Review
'The Woods, is about teenager David Barnes who has just returned from boarding school, where he had been evicted after a fight with a fellow student. He lives in Fairfield, near New York City, with his dad James who has brought him up as a single dad.
David has his difficulties to adjust to his home after his absence because everything has changed and he doesn't know what to do with himself and his life. He starts skipping school and dealing with weed he gets on his trips to the city. His journey on this downward spiral comes to a sudden end where after David finds himself in the woods with no idea what happened and what to do next.
This is the first book by Christopher F. Viceconte and it is exceptionally well written for a debut. Mr. Viceconte seems to be a very talented author. The plot had some minor weak points, but despite that I really was hooked and finished the book in no time.
I really liked David and therefore was very eager to learn how he would end up after all his struggles in his young life. And you have to warm for his dad James too during the story.
I do think there is even more potential to the story, maybe there could even be enough stuff for a second book or ever a series about David's journey to find his place in the world. I would love to know more about him ,and where he will end up as this book did leave me with a feeling that something was missing.
I would certainly recommend this book. 'The Woods' is entertaining and comes with a certain suspense during the whole story. I would be happy to read more from Christopher F. Viceconte in the future.
Reviewed by Kerstin
---