The Writing Life of: Deborah King
Deborah King
This week I am thrilled to be interviewing author Deborah King. Deborah will be sharing with us detail of her writing life, telling us all about her latest book 'Daring Dreamer', which was released on 19th February 2019 and answering a few fun questions too. This post contains affiliate links.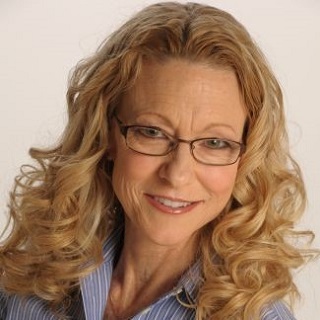 Deborah King is a spirited woman who was inspired to pursue her dreams due to her mother's death from early onset Alzheimer's disease. She has the unique ability to read people and tackle life's hardships.
Deborah is a distinctive new voice in women's fiction with a dash of romance and inspiration. After raising two children, working with a not-for-profit wildlife rescue organization, and reading too many books to count, she retired from her personal training and weight management business to follow her dream of writing.
She is extremely grateful for having the opportunity to work with many different people sharing and teaching what inspires her, which you'll catch glimpses of in her books.
Deborah's lived in several diverse areas in her city as well as three years in a rural setting. She lives in Missouri with her supportive husband, two rescue cats, who believe they're dogs, her mini fitness store, and her eclectic collection of books.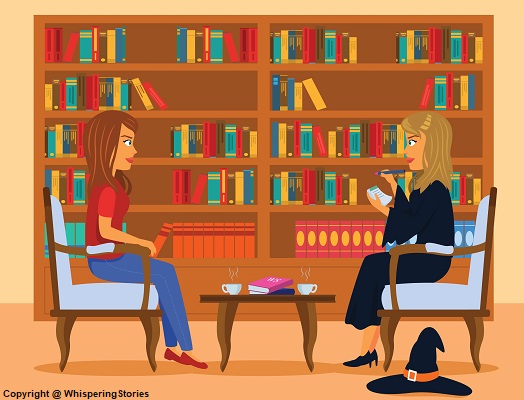 1) As a child did you have a dream job in mind?
Ever since I can remember I wanted to be a doctor. I was intrigued with anatomy. I eventually became a personal trainer, specializing in weight management and nutrition.
2) Who was your favourite childhood author (s)?
I didn't read when I was a child. I spent my days and evenings outside until I was physically exhausted.
3) Was there a particular point in your life that you realised you wanted to be a writer?
Five years ago, after reading too many books to count, I realized that I wished to give readers the same sense of peace that I found from reading.
4) What is your average writing day like? Do you have any special routines, word count, etc?
I normally write in the evenings and into the night when I'm worn out. Did I mention that I'm a bit hyperactive?
5) How many books have you written? Any unpublished work?
Daring Dreamer is my first published novel for sale, but I've written the "ALWAYS FREE" prequel to the Inspiration in Cologne series, Destined Dreamer, and book two in the series, which is now in my editor's hands. I'm also in the process of writing book three of the series.
6) Are you a plotter or a pantser?
I do plot my stories, but the characters take over and I become a pantser!
Concerning your latest book: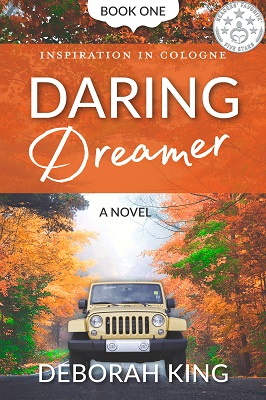 Daring Dreamer
Author – Deborah King
Publisher – Liberation Pub
Pages – 298
Release Date – 19th February 2019
ISBN 13 – 978-1733588812
Format – ebook, paperback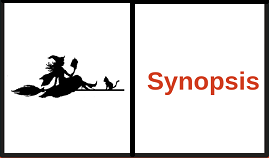 Two best friends. Two fresh starts. Will old regrets sabotage their second chance?
Janna's heart is heavy with grief and broken by betrayal. But as she leaves the big city for a quaint midwestern town, the future feels less frightening with her best friend by her side. After landing a job in the local fresh market and the attentions of a handsome architect, she may yet learn to heal old scars…
Shelby loves the position Janna secured for her and the new sense of community, but wishes small-town life wasn't so lonely. After packing up all she could salvage from her painful past, she endures more than her fair share of bumps on the winding road to recovery. Afraid her heart may be too damaged for real love, she drowns her sorrows in drunken nights at bars.
With new heartache around every corner, can Janna and Shelby stay true to their friendship and their dream of lasting freedom?
Daring Dreamer is the first book in the Inspiration in Cologne series of women's fiction novels. If you like brave women, picturesque settings, and second chance romance, then you'll love Deborah King's empowering saga.

7) How did you go about researching the content for your book?
Personal experience embellished with my imagination and a bit of research on the internet aided me.
8) How long did it take to go from ideas stage to writing the last word?
Daring Dreamer was an easy book to write. I wrote "The End," after eight months. Of course, my editor didn't agree, so let's say a year.
9) How did you come up with the title of your book?
The protagonist and her best friend in the story follow their dream against all odds and despite the hardships lurking in their past. Together, they dared to dream; hence, Daring Dreamer.
10) Can you give us an insight into your characters?
My characters are intelligent, driven people who only wish to have a second chance in their lives and to follow their dreams. It's actually quite simple; don't most of us wish for a second chance to make our dreams come true?
11) What process did you go through to get your book published?
I chose the Indie author route after watching many webinars and learning about how the traditional book publishing avenues have changed over the last few years. It's been a long drawn out process, and I continue to struggle with the marketing aspects.
12) What's next for you writing wise?
I'm in the process of writing book three of the Inspiration in Cologne series. Should it be the last one–possibly? I tend to lean toward dark, suspenseful stories and would love to write one in the near future.
Fun Section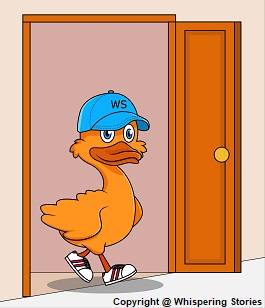 1) If you could have any super power for the day which would you choose?
I would love to be able to fly. When I was younger my dreams revolved around flying. I must be grounded now, because I haven't had a dream about flying in years. But I would embrace the experience to fly on my own.
Oh my gosh, I'm so happy you asked! I adopted two rescue kittens some years ago: tabbies, brother and sister. They are adorable! I'm honestly afraid to keep track of their age at this point in time because they, along with my daughter, saved me from a terrible situation in my life.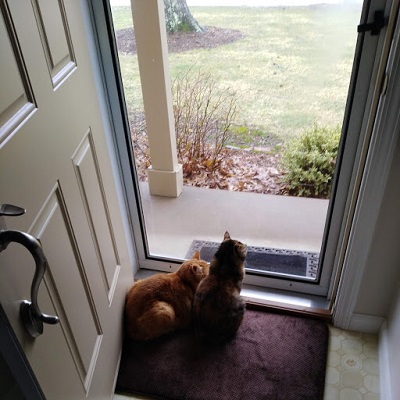 3) If you decided to write an autobiography of your life, what would you call it?
Knowing my family and friends, they would definitely name it, "What is She Up to Now?" Although, I would name it, "Freedom to Dream."
4) Your book has been made into a feature film and you've been offered a cameo role, which part would you choose, or what would you be doing?
A cameo role…? I would choose Kalie, the manager of The Coffee Palace, because she hasn't reached her full potential in life yet.
5) Where is your favourite holiday destination?
I love the Great Smokey Mountains in North Carolina and the small surrounding towns. My husband and I visit in the fall when the magnificent yellows, oranges, and reds of the trees pop. I also enjoy hiking as it makes me feel like I'm on top of the world.
6) A baseball cap wearing, talking duck casually wanders into your room, what is the first thing he says to you?
"I can dream too!"
---
I would like to say a big thank you to Deborah King for sharing with us details of her writing life and for a wonderful interview.
Author links




---
If you enjoyed the interview why not share your thoughts in the comment section below
---
The above links are affiliate links. I receive a very small percentage from each item you purchase via these link, which is at no extra cost to you. If you are thinking about purchasing the book, please think about using one of the links. All money received goes back into the blog and helps to keep it running. Thank you.