The Writing Life of: Natasha Badsha
Natasha Badsha
This week I am thrilled to be interviewing author Natasha Badsha. Natasha will be sharing with us detail of her writing life, telling us all about her first book 'Tales of Her', which was released on 11th February 2019 and answering a few fun questions too. This post contains affiliate links.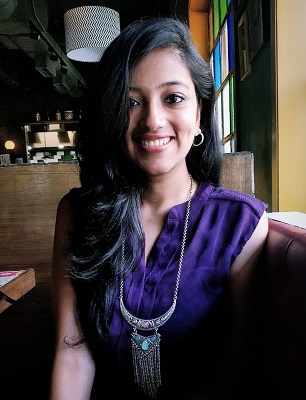 When she is not sleeping, eating or staring into space, she'll play with dogs and talk to kittens. Somewhere in the middle, she'll squeeze in work and write for films, television and the advertising industry. She loves anything that has to do with words; be it reading, writing or talking; and gives advice for free.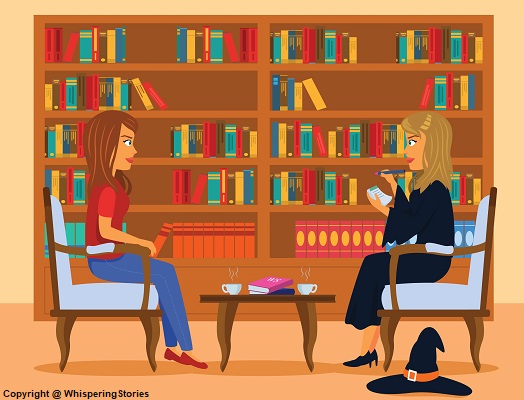 1) As a child did you have a dream job in mind?
Yes. As a child and truth be told even today, I was a day dreamer. I would love nothing more than staring out the window and the one thing that caught my eye was the vast sky above.
I was always envious of the birds that could fly freely, looking down upon us as mere land-dwellers. Thus, came into being my dream job which was to be a pilot. I wanted nothing more than to fly over the whole globe, through clouds and storms and over the sea. While, I have grown up, my dream job has simply transitioned into an item on my bucket list. Pretty soon, I will satiate my inner child.
2) Who was your favourite childhood author (s)?
I wasn't that much of a reader when I was really young. But when I did start reading there were two authors that left a lasting impression on me. The first one was Jeffery Archer and the book in question was Kane and Abel which was handed down to me by my father. As a 12-year-old, it was a heavy read. But the characters and the complex plot opened up my mind in ways I couldn't comprehend back then. Even today, there are so many things I relate to that story of two brothers spanning decades.
The second book was an unusual choice, something I picked from my school library; Eragon by Christopher Paolini. It was unusual because it was my first and last book from the fantasy genre, but it was a very engaging novel. The writing captured my attention and though it was a bulky book, I finished it rather quickly. The reason why it was the last book from the fantasy genre is primarily because no other book from the same genre ever matched up to it. Now, that gives me the stink eye from many people who arguably are fans of many celebrated books and authors of the fantasy genre, but as a child, Christopher Paolini was the man of the moment for me.
3) Was there a particular point in your life that you realised you wanted to be a writer?
I wasn't what you would call a very motivated individual. I wasn't as career-focused as my parents would have wanted me to be. I was more 'go-with-the-flow' kinds and I can say that the same ideology shaped my life very well. I followed my childhood dream of wanting to be a pilot all through my graduation but right around that time, the airline industry crashed (pun-intended) in India and I was forced to come up with a different plan.
No points for guessing, I didn't really have a contingency plan.  So, I did what any normal young adult would do. I took a quick holiday with my sister to escape making all these decisions. One evening at a beach, I scribbled something in my journal that I was maintaining for more than 7 years. It was there that for the first time I shared my writing with a friend who simply loved the poem. Connecting the dots to all the times I scribbled poems, short stories and micro-fiction in my diary as a child, I, for the first time, considered that I could be a writer.
4) What is your average writing day like? Do you have any special routines, word count, etc?
My writing routine involves a couple of teas and coffees, lovely jazz music and sombre lighting. My ideal writing day has me writing every single thing that comes to my mind. I've struggled with staring at a blank screen and then dissolving in a pool of self-doubt, so I don't put any restrictions on what I'm writing anymore. Even if I set out to write a short story, but it turns into a haiku, I let it be. My main purpose is to get it out in whatever form it comes. Then, the editing and revisiting can happen, the way I please.
5) How many books have you written? Any unpublished work?
I've written two books, of which one is published, Tales of Her. The unpublished book is a collection of poems, mostly blues. I hope to publish that by mid-2020. I'm also working on another book which is very close to my heart and has to do with mental illness.
6) Are you a plotter or a pantser?
Like I said, I'm a 'flow-with-the-tide' kind of person, so it is obvious that I am a pantser. But I will say, that I've consciously tried being a plotter. It didn't work out too well for me. That being said, I've only ever written short stories, if I were to write a full-fledged novel then I would definitely need a little more planning and organizing. So, maybe then you could call me a plantser.
Concerning your latest book: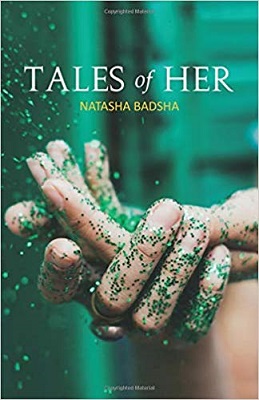 Tales of Her
Author – Natasha Badsha
Pages – 250
Release Date – 11th February 2019
ISBN 13 – 978-1796621532
Format – ebook, paperback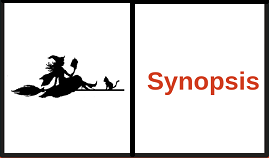 Utopia – that beautiful state of mind or place where everything is perfect, where everything is just as it's supposed to be. No matter what age or what point in life you are, everyone is chasing this impossible dream of finding utopia, of being happy without bounds. But life always comes in the way. For women though, utopia is that much more convoluted. It's probably their nature, their desire for perfection and their innate sense of keeping everyone happy that has them in a warped state of mind.
10 women. 10 compelling stories of desire, betrayal, faith and their tryst with utopia. Here's a collection of stories that show different women in pursuit of the ever-elusive ideal life and the price they pay for it.

7) How did you go about researching the content for your book?
Tales of Her is a collection of short stories (fiction). Most of these stories are based on people I've encountered in life, so I wasn't required to do as much research. However, the last story which is almost a novella was set in a country that I have never visited with the character in a profession that required a fair bit of research.
I have a thumb rule with research and that is to put an upper limit to it. There is so much available online nowadays that your core purpose of research can be lost in all the information you find.
8) How long did it take to go from ideas stage to writing the last word?
It took all in all, 6 months.  Many ideas were half-written stories themselves, so the actual writing was faster. The editing, on the other hand, took way longer than penning down the stories!
9) How did you come up with the title of your book?
Being extremely childish, while I had just written 2 stories from my book, I wanted to see how the cover could be designed. So, I started looking at these free websites where I could design my book cover. It is then that I realized I at least needed a placeholder for the title. That's when I came up with 'Tales of Her'. However, the name caught on and right from friends to the publisher, everyone agreed the name did justice to the book.
10) Can you give us an insight into your characters?
My characters are your normal everyday women. She could be your mom, your sister, that colleague you see in office who never speaks to anyone. She is just about every woman. But the only difference is some of my characters are brave enough to ask for what they want in life. They don't just dream of utopia, they consciously try to attain it. They are the women we all want to grow up to be. They are flawed and yet they are beautiful.
11) What process did you go through to get your book published?
I practically sat on my finished manuscript for almost a year. But then, one fine day I chanced upon an Instagram ad of my publisher and I just thought to myself. 'How would it feel to actually have my book published? To see people reading it?' and for once in my life the thought didn't scare me. Before I would overthink and second guess myself, I sent out my manuscript to them. Honestly, after that I completely forgot about them. Work life was busy and when I received a mail from them offering to publish my work, I was in shock. I literally fell off my chair in office.
12) What's next for you writing wise?
Clichéd as it maybe, this is just the beginning. I've been writing for 6 years professionally, but I really do believe my career as an author is about to take off now. With my first book out, I can now concentrate on all those other half-done manuscripts. I'm also very excited to try different writing styles, from micro-fiction to haiku poetry to monologue-style of storytelling. I also look forward to reading out my work to a live audience in open mic nights.
Fun Questions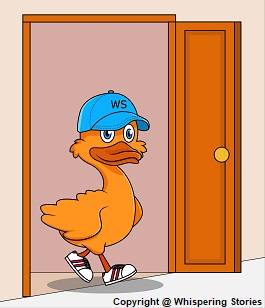 1) If you could have any super power for the day which would you choose?
I would love to read people's thoughts. I constantly try to guess what people are thinking as they go through day to day, mundane situations. I would love to get into their heads and listen in on their conversations with themselves. I think that would give me enough writing material for one lifetime.
I had a pet dog, June.  Unfortunately, I had to give her away.  I also have fostered cats and am inspired by these beauties to live the slow life.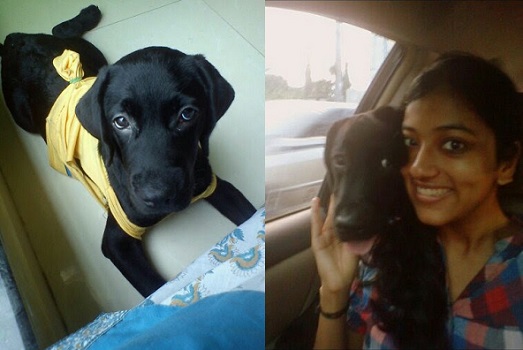 3) If you decided to write an autobiography of your life, what would you call it?
Life in a series of over-thought thoughts!
4) Your book has been made into a feature film and you've been offered a cameo role, which part would you choose, or what would you be doing?
I would play the character Lisha from the story 'Over the sea', for only one reason. She is full of positivity and has faith in the universe that in the end, no matter what, everything will be okay. I would be happy if I could manifest even a sliver of her hope and positivity.
5) Where is your favourite holiday destination?
Australia. I am a water baby and I'm the happiest when I can see water touching the sky! The beaches of New South Wales are my happy place and the fish and chips there is something I will never tire of.
6) A baseball cap wearing, talking duck casually wanders into your room, what is the first thing he says to you?
'Holy quack-a-mole! Are you eating duck-roast?'
---
I would like to say a big thank you to Natasha Badsha for sharing with us details of her writing life and for a wonderful interview.
Author links





---
Share your thoughts in the comment section below!
---
The above links are affiliate links. I receive a very small percentage from each item you purchase via these link, which is at no extra cost to you. If you are thinking about purchasing the book, please think about using one of the links. All money received goes back into the blog and helps to keep it running. Thank you.
Like us on Facebook – Tweet us on Twitter – Pin us on Pinterest
If you enjoyed our post please feel free to share it using the social media links below.