The Writing Life of: Roger Johns
Roger Johns
This week I am thrilled to be interviewing author Roger Johns. Roger will be sharing with us detail of his writing life, telling us all about his book 'Dark River Rising', which was released on 1st September 2017 and answering a few fun questions too. This post contains affiliate links.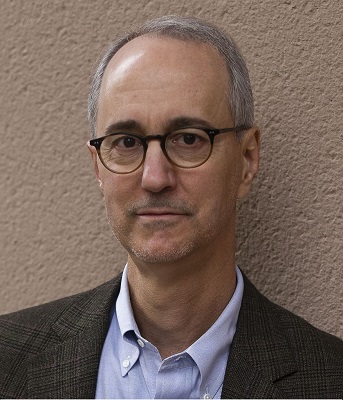 Roger Johns is a former corporate lawyer, retired college professor, and the author of the Wallace Hartman Mysteries from St. Martin's Press/Minotaur Books: Dark River Rising (2017) and River of Secrets (2018). He is the 2018 Georgia Author of the Year (Detective·Mystery Category), a 2018 Killer Nashville Readers' Choice Award nominee, a Finalist for the 2018 Silver Falchion Award for best police procedural, runner-up for the 2019 Frank Yerby Fiction Award, the 2019 JKS Communications Author-in-Residence, a Finalist for the 2019 Silver Falchion Award for best mystery, and the Finalist for the 2019 Georgia Author of the Year (Detective·Mystery Category).
Roger is a sought-after speaker at conferences, literary festivals, and writers' organizations on the subjects of mystery writing and career management for authors, and his articles and interviews about writing and the writing life have appeared in Career Authors, Criminal Element, Killer Nashville Articles, the Southern Literary Review, Writer Unboxed, and Southern Writers Magazine.
He belongs to the Atlanta Writers Club, Sisters in Crime, International Thriller Writers, and Mystery Writers of America and, along with several other crime fiction writers, he co-authors the MurderBooks blog at www.murder-books.com.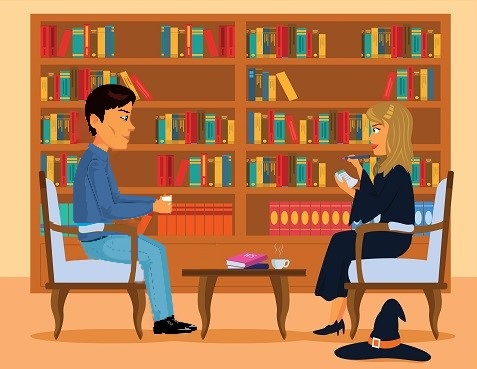 1) As a child did you have a dream job in mind?
That was a long time ago, but astronaut seems to stick out as a good possibility.
2) Who was your favourite childhood author (s)?
The authors of the Bobbsey Twins, Nancy Drew, and Hardy Boys series were my favorite. It wasn't until much later in life that I discovered the books were written by several different authors all under common pen names.
3) Was there a particular point in your life that you realised you wanted to be a writer?
It's something I toyed with from time to time, but there was never a specific day that I can point to. Once the possibility I could get my first novel published started to look real, I really bore down and became immersed in the process of getting the manuscript shaped up and finding a publisher. This would have been around 2013.
4) What is your average writing day like? Do you have any special routines, word count, etc?
I try to write, every day, but even though I don't always meet that goal, I'm at the keyboard most days. My target is quality over quantity. So, if I get a few hundred words that seem solid and keepable, I consider that a better day than if I get a lot more words that have a low chance of surviving the next day's edit pencil.
My routine is pretty straightforward. I read through what I wrote the day before, editing, as I go, and when I get to the point where I left off, I just keep on going. However, if a good idea for a later scene pops into my head, I'll leap ahead and write that.
5) How many books have you written? Any unpublished work?
I've written two mysteries: Dark River Rising, and River of Secrets. They are the first two in the Wallace Hartman series. I am currently working on the next two. I have no unpublished novels, but I do have a few short stories that I seem to work on rather endlessly and hope, someday, to get into print.
6) Are you a plotter or a pantser?
A bit of both. I always know the ending and the basic environment for the story, so I have a target to shoot for, and a set of loose guideposts to keep me on track. For instance, my first book takes place against the backdrop of the illegal cocaine trade, and my second takes place against the backdrop of state politics and what the possibility of a false accusation of murder would look like.
Concerning your latest book: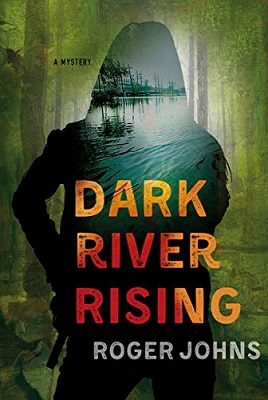 Dark River Rising


Wallace Hartman Mysteries Book One
Author – Roger Johns
Publisher – Minotaur Books
Pages – 304
Release Date – 1st September 2017
ISBN 13 – 978-1250110091
Format – ebook, hardcover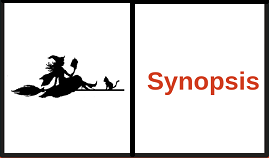 Dark River Rising is a tense and expertly-plotted mystery set against the bayous of Louisiana, from debut author Roger Johns.
Baton Rouge Police Detective Wallace Hartman has had better days. With her long-time partner and mentor on medical leave and a personal life in shambles, she's called to the scene of a particularly gruesome murder: the body of a known criminal has been found in a deserted warehouse, a snake sewn into his belly. Obvious signs of torture point to a cunning and cold-blooded killer who will stop at nothing to find what he's looking for.
When Federal Agent Mason Cunningham arrives on the scene, Wallace expects a hostile takeover of the case. But when a scientist with ties to the victim goes missing from a government lab, she needs Mason's federal connections as much as he needs her local insight, and the two form an uneasy partnership to solve a case that grows more complicated—and dangerous—by the minute.
Meanwhile, the killer lurks in the shadows with an agenda no one saw coming, and when Wallace and Mason threaten to get in the way they risk losing everything they hold dear. Including their lives.

7) How did you go about researching the content for your book?
I read books about the subject, and do a fair amount of online research, and if need to, I'll talk with people who are knowledgeable on various subject matters. As a former lawyer and a retired academic, I'm used to doing a lot of research. That said, I tend to shy away from storylines that require a lot of technical expertise.
8) How long did it take to go from ideas stage to writing the last word?
For my first book, it took about nine years from the idea until I submitted the manuscript that eventually sold. There was, of course, a considerable amount of editing that took place between the sale and publication.
For the second book, it took about nine months from idea to initial submission.
9) How did you come up with the title of your book?
For my first book, I proposed Dark River, and my editor suggested adding Rising, so it became Dark River Rising. For my second book, I was asked to submit lists of possibilities which I and my editor used as brainstorming material that eventually produced River of Secrets.
10) Can you give us an insight into your characters?
My main character, Wallace Hartman, is a female homicide detective in Baton Rouge, Louisiana. She's in her mid-thirties and widowed. Her father, older brother, and husband were killed by a drunk driver years before the first book opens. She is still haunted by the accident. She has a surviving younger brother, who is a Catholic priest, and her mother who is a recently retired school teacher. By the end of the first book, Dark River Rising, she has exited her years-long, self-imposed emotional exile and become romantically involved with a former DEA agent.
Continuing peripheral characters include Jason Burley, her boss and the Chief of Detectives; Mason Cunningham, the former DEA agent with whom she is involved; Colley Greenberg, her mentor and former detective partner who recently retired for medical reasons; Carol Hartman, her mother; and, LeAnne Hawkins, her current detective partner with whom she does not get along.
Other, one-time characters enter the stories as needed. These include Stacky Vincent, a small-time criminal who turns out to be helpful in solving the crime in Dark River Rising; Melissa Voorhies, the chief of police in a small town near Baton Rouge who is helpful in River of Secrets; and Greg Stephens, a childhood friend and successful businessman. In River of Secrets, Greg's half-brother is the man initially (and possibly falsely) accused of the murder that propels the story.
11) What process did you go through to get your book published?
In February of 2015, through the Atlanta Writers Conference, I submitted the first 15-20 pages of Dark River Rising for a manuscript critique, to an editor from St. Martin's Press. At the conference, which took place in May 2015, I met with the editor and got feedback and a request to see the full manuscript. I used the editor's written and spoken feedback to revise the manuscript and then sent it to her in June. A few months later, she called and said she wanted to buy the book. I contacted an agent I had developed a rapport with at another conference and she took me on as a client and negotiated the terms of the contract.
12) What's next for you writing wise?
I am in the midst of writing/proposing the next two installments of the Wallace Hartman Mystery series to my publisher.
Fun Section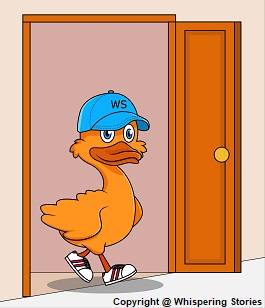 1) If you could have any super power for the day which would you choose?
The power to fly.
No pets, currently.
3) If you decided to write an autobiography of your life, what would you call it?
Why Me?
4) Your book has been made into a feature film and you've been offered a cameo role, which part would you choose, or what would you be doing?
I would want to play Stacky Vincent, the small-time hood in Dark River Rising. His personality is much more colorful than mine.
5) A baseball cap wearing, talking duck casually wanders into your room, what is the first thing he says to you?
"Why are wasting time listening to a talking duck, when you should be writing?"
---
I would like to say a big thank you to Roger Johns for sharing with us details of his writing life and for a wonderful interview.
Author links




---
If you enjoyed our interview with Roger Johns please share your thoughts in the comment section below!
---
The above links are affiliate links. I receive a very small percentage from each item you purchase via these link, which is at no extra cost to you. If you are thinking about purchasing the book, please think about using one of the links. All money received goes back into the blog and helps to keep it running. Thank you.