Your Flight to Happiness by Toni Mackenzie – Book Review
Your Flight to Happiness: A 7-Step Journey to Emotional Freedom by Toni Mackenzie – Book Review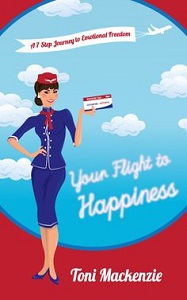 Your Flight to Happiness: A 7-Step Journey to Emotional Freedom
Author – Toni Mackenzie
Publisher – Inner Depths
Pages – 158
Release Date – 10th May 2016
Format – ebook, paperback
Reviewer – Sharon
I received a free copy of this book
Post Contains Affiliate Links

Your Flight to Happiness is a self-help book with a flying theme, taking the reader on a journey which will enable them to release negative thinking and limiting beliefs, and create emotional freedom and happiness from within. Chapter one tells of how the author found herself at an all time low point in her life, her 'plane crash'. She then guides the reader through the seven steps she used to rebuild her life and learn how to fly again.
So many people believe they will be happy at some time in the future – when they get a new job, meet a new partner, go on holiday, buy a new outfit, lose weight… The truth is, happiness does not come from outside experiences or other people, happiness ultimately is an inside job!
Throughout this colour-illustrated book she also shares some of her relevant early childhood experiences, illustrating how our subconscious minds become programmed during the first few years of our lives with downloaded information.
This information leads to our beliefs about ourselves, other people, and the world we live in, and we continue to act upon them, often holding ourselves back, believing that we're not good enough, feeling anxious about the future, fearing that we'll fail…
The exercises and information within the chapters provide the reader with various tools and techniques to change the way they feel by changing the way they think, and ultimately reach their destination of Happiness.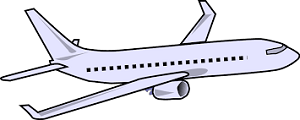 At the root of everything you think you want – the possessions, the recognition,the adoration – is the desire to be happy, but true happiness doesn't come from what you have in your life, it comes from the thoughts that you think, which create the emotions you feel.
What's stopping you from being happy?
·Do you compare yourself to others and notfeel 'good enough'?
·Do you worry about what other peoplemight be thinking of you?
·Do you feel you need someone to love you beforeyou feel complete?
·Do you look back and dwell on what'shappened in the past?
·Do you feel anxious about what mighthappen in the future?
·Do you take things personally and getupset, angry or defensive?
·Do you feel a sense of inner sadness andemptiness?
Your flying lessons will teach you how to…
·Quieten your inner critic
·Release your limiting beliefs
·Love yourself unconditionally
·Live calmly in the present moment
·Develop a positive mental attitude
·Feel a genuine sense of gratitude
·Become self-empowered and be happy

This is an excellent self-help book that I think would be useful for anyone who feels that they have lost their way in life a little. It is very easy to read and you can dip in and out of it as you wish.
The most appealing thing is the clarity of the message. There is a very easy to follow step-by-step guide that leads you from unhappiness to happiness – it really is a fight plan. There are even spaces for your own notes which makes you feel like you are taking charge of the process.
The steps are well explained and based on previous theories and practices. Established techniques such as mindfulness are woven into the plan and there are many practical steps that you can take to improve your psychological well-being.
At first I found the personal account of Toni's own journey a little long winded, but by the end I could see that it was vital as an example of putting the message of the book into practice.
I really liked the flying metaphor which made the messages hang together well and made the changes feel like an emotional journey. The quotes were great as well. I'm really glad that I read Your Flight to Happiness and will be trying some of the techniques myself.
Book Reviewed by Sharon
Purchase Links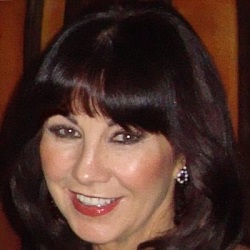 Toni Mackenzie hung up her air stewardess hat many years ago, married a pilot and was happily cruising along when her plane unexpectedly descended into a crash landing. After many challenging life experiences and lessons, she gradually became stronger and wiser, eventually learning to fly again, this time higher than ever before…
As a self-empowerment coach, hypnotherapist and psychotherapist, Toni now spends much of her time sharing the lessons that she has learned by speaking, writing and helping other people to create inner peace, freedom and happiness for themselves.
The rest of the time she enjoys being mum to her grown-up son and daughter, and her two beautiful long-haired cats, as well as reading, practising yoga and qi-gong and dining out with friends in the many nearby restaurants of the Cheshire and Manchester area where she currently lives.
Author links