30 Days in June by Chris Westlake – Book Review
30 Days in June by Chris Westlake – Book Review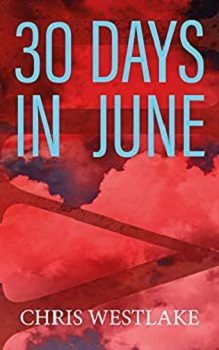 30 Days in June
Author – Chris Westlake
Pages – 357
Released – 15th December 2019
ISBN-13 – 978-1712581353
Format – ebook, paperback
Review by – Clive
Rating – 4 Stars
I received a free copy of this book.
This post contains affiliate links.


On the 1st day of June 1988, the residents of south Wales were thrown into a state of panic when a married couple were brutally murdered in their own home. The killer, nicknamed Spartacus by the media, did not flee the scene immediately; instead, he stayed to carve Roman Numerals onto his victims' chests.
This was the beginning of a month-long killing spree, each murder taking a step closer to home.
Seventeen-year-old Jeffrey Allen was to be the final victim, on the final day of the month. Instead, he became the only survivor, and the only real witness. The killings ended as suddenly as they began. Jeffrey relocated to London, changing his name, and his identity, to Marcus Clancy. His past life became merely a dark secret.
On 1st June 2018, 30 years to the day since the first killing, a mysterious figure refers to Marcus by his old name, through closing lift doors.
Is Spartacus back? If so, has he returned to finish what he failed to do thirty years ago?
And so begins 30 days of terror for Marcus Clancy, culminating in dramatic fashion on the final day of June.

Chris Westlake has writing talent and he starts 30 Days in June with an absolute bang. His atmospheric description of the events leading to the first attack will have anyone hooked. There are similar tense moments in subsequent chapters, particularly in the final few days.
From the outset the reader is almost certain in two aspects of this book. Firstly, the title and the chapter headings make it clear that the events will fit into two months thirty years apart; a format that suits my tidy mind. The second aspect is that because much of the tale is told by the main character in the first person he is highly likely to survive the book.
I have to say that I found some chapters rather flat. These were predominantly in the early part of the book when the reader is being drip fed snippets of information about the events of June 1988. There are also some long sessions where Marcus is with his psychiatrist. These were not only tedious but also frustrating because it was obvious that Marcus was not being honest, either with the psychiatrist or with the reader.
Despite those challenging sections it is worth persisting with 30 Days in June because Westlake pulls it all together as the book progresses and there is a very tense standoff situation at the end. It may have been deliberate by the author but I was left with a few questions; in particular how true to life is the character of Spartacus? Could a random serial killer just stop or was there some reason that prevented him killing during that long period? Unless there is a sequel I will never know.
Chris Westlake clearly has talent and on his website he describes himself as a developing writer who wants to get better. Yes, there is room for improvement but if you want to share the Chris Westlake journey then 30 Days in June is an acceptable place to start.
Given the flat chapters I have moderated my rating to a good four stars.
Book Reviewer – Clive
---
Purchase online from:
---
About the Author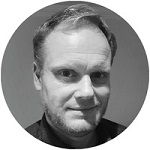 After completing a Creative Writing course in 2010, Chris Westlake's short story, Welsh Lessons, was awarded 1st place in the Global Short Story Award (not bad for the first writing competition he had entered). He followed this up with 1st place in the Stringybark Erotic Fiction Award and 2nd place in the HASSRA Literary Award.
Chris has written three novels. 30 DAYS IN JUNE is his first crime thriller. He is currently writing his second thriller, on schedule to be completed in 2020. He is determined to write many, many more – his main regret is that he didn't start writing earlier.
Chris considers himself to be a developing author. He is always looking to improve, to make his next novel even better than the last. He is continuously experimenting with different styles, different genres.

---
What did you think of 30 Days in June? Share your thoughts in the comment section below!
---
The above links are affiliate links. I receive a very small percentage from each item you purchase via these link, which is at no extra cost to you. If you are thinking about purchasing the book, please think about using one of the links. All money received goes back into the blog and helps to keep it running. Thank you.
Like us on Facebook – Tweet us on Twitter – Pin us on Pinterest