A Christmas Romance by Lynda Renham – Book Review
A Christmas Romance by Lynda Renham – Book Review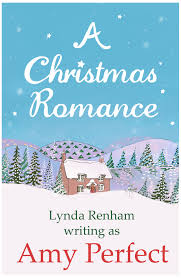 A Christmas Romance


The Little Perran Romances Book One
Author – Lynda Renham (Amy Perfect)
Publisher – Raucous Publishing
Pages – 200
Release Date – 11th November 2015
Format – ebook
Book Reviewer – Stacey
I received a free copy of this book
Post Contains Affiliate Links

Romance is the last thing on Frankie Bell's mind as she gets ready for Christmas in the English village of Little Perran. It's going to be a quiet affair once the annual Great Little Perran Christmas Bake Off cake competition is over, with Frankie, and her little dog Buster, tucked up warmly in Primrose Cottage. Fate, however, has other plans and Little Perran is thrown into turmoil when the film star, Roux Lockhart, comes to stay.
The spirit of the season weaves its magic and a freak snow storm that blows in a surprise visitor. Frankie discovers love from an unexpected quarter, but can she trust it? And is someone cheating with their Christmas cake?
A delightful Christmas love story to be enjoyed with a mug of hot chocolate and a roaring log fire.

Little Perran is a small scenic village in the middle of the English countryside; quaint, peaceful and uneventful. That is until famous film star Roux Lockhart arrives to stay, whilst shooting his latest film nearby.
Frankie Bell, the village's librarian, has the task of looking after her Aunty Rose's house whilst she is away. The same house that Roux will be staying in. It's up to her to give him a warm welcome and leave some of her scrumptious mince pies as a welcome.
The villagers are sworn to secrecy about Roux's whereabouts, but it's not long before the press come snooping around.
When a snowstorm blows in causing havoc on the roads, Frankie loses her way whilst returning from visiting her mum Joyce, and with little visibility, ends up causing another car to career of the road. The driver is none other than Roux. With both cars unusable and miles away from the village, the two set off on foot to find somewhere to stay.
The first house they come across is empty, but having looked after this house for the owner in the past, Frankie know's where the spare key is and the two let themselves in.
When the storm doesn't pass for a few days, and the two of them are stuck in the house with no access to the outside world, panic ensues, largely for Roux as the press get wind of his disappearance and descend on the village causing carnage, especially when his uptight, spoilt brat of an ex-fiancée arrives, declaring her love for him, and putting out an appeal for his safe return.
A Christmas Romance is the first book that Lynda has written under her alias, Amy Perfect.
The way Lynda describes the village of little Perran puts you in the perfect mood for Christmas, with the cold wind and snow on the floor.
Roux Lockhart, although a film star is after a quiet life and wants to step away from the limelight. He has decided that this will be his last movie. He's a very private person who's still reeling from his break up with his fiancée Sasha.
Frankie is an exceptionally caring and emotional young woman, although a little stubborn a times. She also is nursing a broken heart after her boyfriend Paul took off to Australia with another woman.
Frankie helps to look after her mum Joyce, who lives in the closest nursing home to the village. Joyce suffers with dementia and doesn't recognise Frankie any more.
It's heart-wrenching to feel the pain that Frankie feels about the situation with her mother. It must be devastating for a child, no matter what age, to lose a parent, mentally to this cruel disease. Lynda has written the emotional scenes with Joyce incredibly accurately, using her own experience to make these scenes as realistic as possible.
The village is filled with loveable characters, all with completely different personalities, mainly engaging harmoniously with one another, with the exception of a couple of people.
This is a perfect Christmas read, filled with drama, romance and humour. I was glued to the pages and found myself wandering through the village of Little Perran and into Roux and Frankie's lives, hoping that the two of them would realise that they were in love, especially Frankie, who needs to put herself on a pedestal and stop thinking so little of herself.
Take a trip to Little Perran join in with the Christmas festivities without leaving the comfort of your own home.
Book reviewed by Stacey
Purchase Links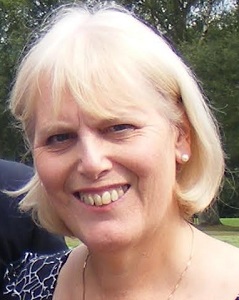 Lynda Renham is famous for her romantic comedy novels. She has been called A Comedian in a Book, Chicklit Royalty and A Comic Genius.
Her writing style has been likened to Sophie Kinsella but is refreshingly down to earth with characters that become your friends. Lynda is a prolific writer, blogger and when not writing can usually be found wasting her time on Facebook.
Lynda lives in Oxfordshire with her second husband and cat.
www.renham.co.uk
@Lyndarenham
Facebook
Goodreads
Our interview with Lynda – 'The Writing Life of: Lynda Renham'