Cash Valley by Ryan K. Nelson – Promo Post
Cash Valley by Ryan K. Nelson – Promo Post
Today we welcome author Ryan K. Nelson with a promotional post including an extract for his book 'Cash Valley', which was released on 3rd December 2016. This post contains affiliate links. This is a sponsored Post.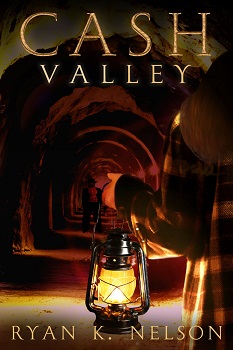 Cash Valley
Author – Ryan K. Nelson
Publisher – Createspace
Pages – 200
Release Date – 3rd December 2016
ISBN-13 – 978-1540335821
Format – ebook, paperback, audio

When FBI Agent Alex Travis receives an anonymous phone call on a September morning in 1954 with a tip concerning the now cold case of the Cache County Bank robbery, it has his undivided attention. The tip leads Travis to the top of the secluded Green canyon in Logan, Utah, where a young man named Jack Pepper proceeds to tell a story spanning the two years from the time of the robbery, when he and his girlfriend, Kate Austin, stumbled upon the crime of the century for the Cache Valley.
Travis must decide if he is dealing with the suspects or the victims of one of the largest bank robberies in U.S. history.
With Jack and Kate's lives hanging in the balance, it will take one more trip up the canyon, to the entrance of the Spring Hollow mine, where the daylight ends and the cold dark begins.
---
Extract
Jack just sat there, watching, trying to gather an impression from this stranger. It did appear that he was waiting for someone. All indications were that he was that someone. This was it, he thought, his chance to get help. It was what he had asked for, but for some reason, he stayed put right there on the ground, knowing the man below had yet to spot him.
Finally, his nerves got the best of him, and Jack slipped behind the nearest tree when the stranger looked away. This is a bad idea, he thought, as his back rubbed against the tree's bark. After all, there was a very real possibility he could end up in handcuffs…for the third time. That won't do, he told himself. "There is no way for me to protect Kate if I get locked up again," he whispered unconsciously, deep in thought.
He looked over at the two squirrels, still at play. As he watched, he envied their carefree interactions as they bounced about in the canyon, surviving together and happier for it. It reminded him of how he and Kate were when they were younger, always at play in the canyon.
It was then that Jack remembered why he was willing to take this risk in the first place. It was for Kate and it had to be done. If he ended up in jail for the rest of his life but saved hers in the process, it would be worth it.
A gust of wind placed the cool sting of the air on his face. He drew in a deep breath and stepped out from behind the tree to begin his short journey down the hill. He watched the man below as his head turned in Jack's direction. He had been spotted. There would be no going back now. He continued on his path, taking him directly west towards Logan.
Or in other words, he was headed towards home.
Purchase online from:
---
Why not have a read of our four star review for Cash Valley – www.whisperingstories.com/cash-valley
---
About the Author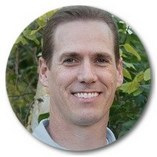 Originally from the San Francisco Bay Area, the thought never crossed Ryan's mind that he would one day write a book. Now living in Utah, he prefers to spend his time going to gym, playing basketball with his sons, golfing, skiing, watching movies and growing things in his garden. Why complicate all that with the tremendous undertaking of writing a book?
However, at some point during a long drive to Cache County, Utah where for a time he was assigned to work, he decided that maybe he could impress his wife (an avid reader who works at the local library) by taking one of the many stories stirring in his imagination and turning it into a novel. It was a long shot, but the 100-mile drive taken twice a week left a lot of time for a story to take root. In fact, it came rather easily given the plot is set against the back drop of the beautiful Northern Utah mountains and the quaint town of Logan nestled in the middle of the Cache Valley. Ryan's knowledge of the banking industry after 20+ years also helped to weave the story around a fictional bank robbery. And that's how the Cash Valley series was born.
Meant to be a standalone book, Cash Valley did rather well, both with its target audience of one and the many others that decided to give it a try. After many requests to hear more from its three main characters, the sequel followed a year later. With one last idea begging to be written, the finale was completed in January 2019, with an epilogue that follows and puts the series to rest. Now that Ryan is untethered from his computer, the other hobbies of skiing, golf, gardening and tinkering around the house will have his undivided attention. At least until a new batch of characters with something interesting to say take hold and demand that their story be told.

---
Other Books in the Series
Cash Valley: To Bring One Down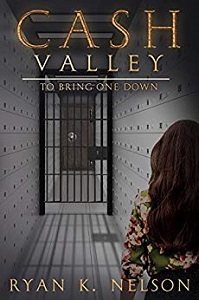 Agent Alex Travis returns to Cache Valley in search of an escaped prisoner, who bears a striking resemblance to one of the gang members Jack killed in the shootout in Green Canyon four years earlier. His instincts are leading him in the right direction, but he continues to be one step behind the man seeking revenge on Jack & Kate, and their young daughter, Emma.
By not telling the whole truth of the missing bank money at the time of the recovery, Agent Travis has put them all in jeopardy. He must now decide if he can solve this case on this own, in time to save his friends, or if he risks asking for help from the Bureau and ruining his career in the process, a possibility that could land him in jail as well. In a race to see who finds who first, the search shifts to nearby Logan Canyon, where Agent Travis will be tested by his own conscience as much as by the man he's hunting.
Cash Valley: An Unsafe Place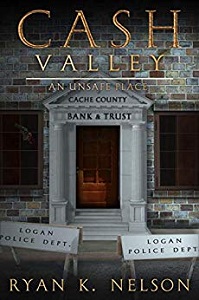 In the Cash Valley series finale, the fight turns to an unknown assailant who knows details of the prior robbery and is cleverly exploiting it to their benefit. On his own again, Jack is forced to decide between following the instructions of a lunatic in order to protect his family or going to the police for help. When Agent Travis is dispatched to the scene, the bonds of trust with Jack are put to the test.
Agent Travis claims to want a peaceful ending, but with a less than cooperative new partner at his side, either his ability to fully address the problem is limited or his willingness is lacking. He still has secrets of the prior robbery that need to be kept at all costs. As friendships are questioned and sides are chosen, the countdown is on for either side to solve this crime before night falls and the darkness returns to Logan, Utah.
---
The above links are affiliate links. I receive a very small percentage from each item you purchase via these link, which is at no extra cost to you. If you are thinking about purchasing the book, please think about using one of the links. All money received goes back into the blog and helps to keep it running. Thank you. *This is a sponsored post.*