Family Medicine by Natasha Jeneen Thomas – Promo Post
Family Medicine by Natasha Jeneen Thomas – Promo Post
AD – Today on the blog we welcome author Natasha Jeneen Thomas, with her Promotional Post for her upcoming new book 'Family Medicine', which will be released on 8th October 2021. Make sure you check out the amazing trailer for the book below too.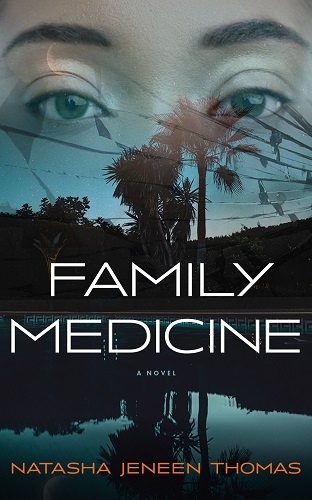 Family Medicine
Author – Natasha Jeneen Thomas
Publisher – Newham Wilcott
Pages – 340
Release Date – 8th October 2021
ISBN 13 – 978-1737414308
Format – ebook, paperback, hardcover

In one of the most beautiful cities on Earth, following your dreams could become a nightmare.
Therese Hughes-Baldwin arrives in Boca Raton with hopes of joining the most prestigious dance company in South Florida. But instead of finding ballet success, she suffers an embarrassing heartbreak and takes a boring barista job. She also inadvertently gains the attention of the woman who stalks her on every train ride she takes.
So when Therese's favorite café customer, Dr. Dara Clemens, offers an escape to her beachside mansion, Therese can hardly say "yes" quickly enough. With her suitcase in hand and best friend Phoebe by her side, she heads to the Clemens' oceanfront getaway. The home is gorgeous. The beach is, too. So is the stranger Therese gives her number to at the bar.
But there are voices in the vents. And there are people who stare. And Therese faces a sinking feeling that something is hauntingly off about Phoebe's behavior. As Therese questions the motivations of those around her, she opens the door to a reality she never thought she'd find.

---
---
Purchase Online From:
---
Share your thoughts on 'Family Medicine' in the comment section below!
---
This is a sponsored post.
Like us on Facebook – Tweet us on Twitter – Pin us on Pinterest