Girl Fighter by Cyan Night – Guest Post
Girl Fighter by Cyan Night – Guest Post
Today on the blog we welcome author Cyan Night, with her guest post 'Solitary Me' as part of the blog tour for her latest book, 'Girl Fighter' which was released in December 2017. Post contains affiliate links.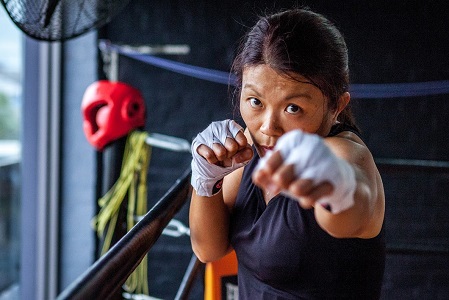 Cyan Night is a self-professed "martial arts junkie". Having dabbled in a wide range of martial arts, from Tai Chi and Wushu to Judo, Boxing and Muay Thai since the age of 5, Cyan has been profoundly inspired by the bravery and hardship endured by fighters encountered in the process of training.
Girl Fighter is Cyan Night's debut novel, drawn largely from the experience of a colourful martial arts career. In addition to being an amateur fighter, Cyan has lead an adventurous life that spans across 7 continents and a travel log that included close to 100 nations. Notable escapades include Antarctica, Central Asia and Trans-Siberian (where Cyan was moved by the lives of nomads), Everest Base Camp, Angel's Fall and 2 unsuccessful attempts to summit Aconcagua.
While not engaged on a one-on-one battle with a fellow combatant or working hard to avoid being eaten by a bear in Hokkaido, Cyan works in Design, Media, IT, Photography and has interests in music, languages, neuroscience, ancient philosophy, fine art, mountaineering, triathlons and SCUBA.
Cyan currently resides in Australia.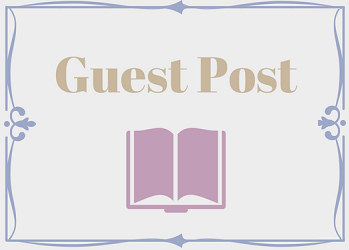 Solitary Me
"Girl Fighter" is set in London, portraying a life of solitude in one of the most populous cities in the world. Aliyah Kang, a young migrant to the UK is burdened by an unhappy childhood that inhibits her ability to form meaning relationships. In spite of a gift of high intelligence, the everyday grind of a lonely London life wears her down, causing her more grief than any physical pain she had endured.
"I hold this slow and daily tampering with the mysteries of the brain, to be immeasurably worse than any torture of the body."
—Charles Dickens, on visiting prisoners in solitary confinement at the Eastern State Penitentiary in Philadelphia 1842.
Dickens made that astute observation 13 years after this new prison discipline was introduced but the practice continued till today, some 176 years after his remarks. An inmate is locked up in an isolated cell deprived of any social interaction for 22-24 hours a day. The cell further deprives the inmate of sensory stimulation such as light, sound, wind and smell. While there are now little doubts in our society that this cruel exercise causes or aggravates mental illness in inmates and does little to assist in the rehabilitation of the prisoner, the isolation of prisoners continues in prison systems worldwide. The effects on the mental health of the inmate are immense, including anxiety disorder, depression, hallucination, suicide or self-harm, aggression and impulse control.
The effects of solitary confinement on inmates are detrimental to the individuals who had lived through the torture. They are also relevant to the everyday city dwellers as these inmates had become the accidental laboratory rats that effectively revealed the results of a life of extreme isolation. When the prison jumpsuits, iron bars and wardens are removed from the picture, life of an inmate in solitary confinement looks vaguely representational of urban life where city dwellers move from cell to cell, having minimal bodily interaction with each other. Aside from the physical differences, the largest variance of all is that the inmate lacks the privilege of choice.
When solitary confinement is intentionally inflicted onto a person as a form of torture or punishment, it is considered cruel. When social isolation is self-imposed, will it be considered foolish?
At the moment, over 50% of the world's population resides in cities with an estimated 66% by 2050. The proportion of single households is on the increase as a result of a variety of factors such as divorce rates and intercity migration. Since the costs of living alone are higher, most make do with small spaces such as studio apartments where life within the four walls and a small window can limit sensory stimulation. Majority of urbanites work in an office environment, confined to a small desk space in cubicles. Most would go through the day from my cell to another, most of their tasks performed through an electronic screen.
Physical interaction is further reduced as the use of smart phones increase – we look at our little screens more and more whilst commuting between our cells. The convenience of ordering food and other necessities via the web, which eventually gets delivered to our door both enhances our dependency on the smart phone and further isolate us from the world outside our city units. The world seems to be progressing intentionally towards a solitary confinement.
---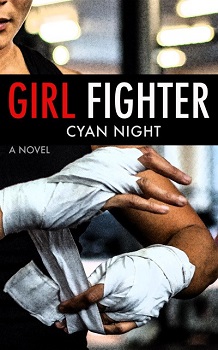 Girl Fighter
Author – Cyan Night
Pages – 219
Release Date – 17th December 2017
ISBN 13 – 978-1389196928
Format – ebook, paperback

What kind of person signs up for a cage fight?
Aliyah, a mixed race Australian lives a solitary life as a computer specialist in London. She is born with an exceptional intelligence but her gifted mind does little to alleviate the pain she carries inside since her childhood.
One day Aliyah stumbles upon a mixed martial arts gym. Like many fighters before her she finds peace in a sport that is seemingly violent. She takes on training with a military discipline as an easy substitute for any meaningful bond in her life. Her journey to her debut cage fight is challenging, but it does nothing to prepare her for the biggest fight of her life.
Girl Fighter explores the motivations of a mixed martial artist, the challenges of women in combat sport and the unseen struggles of a brain injury survivor.
Purchase online from:
---
You can find out more about Cyan Night by visiting the website/social media sites below.