This Nowhere Place by Natasha Bell – Book Review
This Nowhere Place by Natasha Bell – Book Review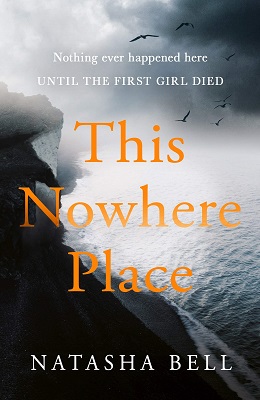 This Nowhere Place
Author – Natasha Bell
Publisher – Michael Joseph
Pages – 400
Released – 18th March 2021
ISBN-13 – 978-0241448885
Format – ebook, paperback, hardcover
Rating – 4 Stars
I received a free copy of this book.
This post contains affiliate links.


Synopsis
Nothing ever happened here . . . Until the first girl died.
______
Ten years ago, Mo arrived at the white cliffs of Dover, befriended by teenagers Cali and Jude.
They thought they'd save each other, yet within months their friendship would see two of them dead and the third scarred for life.
Now documentary maker Tarek and his film crew are in town, asking difficult questions about what happened that summer.
Because in the shadow of the white cliffs it's easy for people and their stories to get lost . . .
And as Tarek will discover, the truth is something that must be unburied carefully.
Or it might just it bury you . . .
This Nowhere Place is an unusual book in that it is written part in book format and part in a screenplay. The action takes place between events in Dover 2016 in which two girls died and another was left with life-changing injuries and 2026 when documentary filmmaker Tarek is looking into the girl's deaths and may just have a personal interest in their story.
Cali and Jude had been best friends since they were at nursery together. Thick as thieves and always together. Cali was the more outgoing of the two even with a broken home and some mental health issues. Jude was more laid back.
In 2016 after getting away from a protest against immigration, the girls meet Mo, a teenage migrant from Syria. Just five months later Cali is dead and another few weeks after her Mo is dead too and Jude is left in a coma and then confined to a wheelchair. Now in 2026 Jude is trying to become the Mayor of Dover and is hoping that her story will help her cause.
I enjoyed how the book was set out in ten chapters and made to look like a TV series in which documentary maker Tarek is trying to get to the bottom of this decade-old story by interviewing those who were there at the time, looking at old police files and talking to both Jude and Cali's older sister Rose.
I wasn't sure how I was going to feel about the screenplay sections but they were easy to follow and it was nice to have something different in a novel. The back and forth between the time periods was handled well and you always knew which year you were in. I also found that the harder subjects of immigration, refugees, and race were written well and researched.
This is a book that is multi-layered and fascinating to read. Once I had begun I didn't want to put it down, I was hooked. It is a story that certainly plays with your emotions, not only via the girls but also by the actions of those around them too. I wanted to be there to witness the girl's stories and their issues as well as needing to know how everything ended up going so tragically wrong for them. It is quite a compelling read and one I won't forget quickly.
Purchase Online From:
---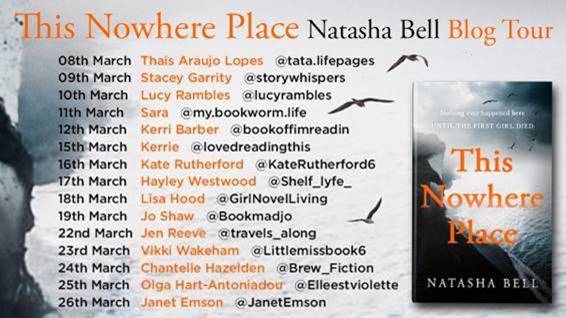 ---
What did you think of 'This Nowhere Place'? Share your thoughts in the comment section below!
---
The above links are affiliate links. I receive a very small percentage from each item you purchase via these link, which is at no extra cost to you. If you are thinking about purchasing the book, please think about using one of the links. All money received goes back into the blog and helps to keep it running. Thank you.
Like us on Facebook – Tweet us on Twitter – Pin us on Pinterest