Lapland Letters – Product Review
Lapland Letters – Product Review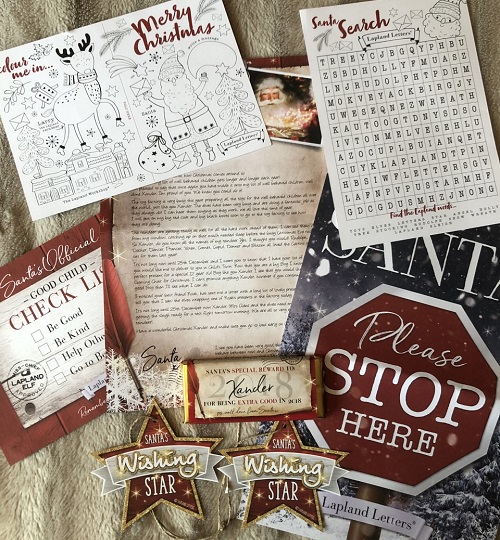 Sponsored Post – Today we are reviewing Lapland Letters, specifically their letters from Santa/Father Christmas and the activity pack that you can have delivered with their letters.
Who are Lapland Letters

Lapland Letters is a UK company which produces personalised letters to children from Santa (Or Father Christmas, whichever you prefer). The letters are unique to the child and bring the joy and magic of Christmas to life with a letter from the big man himself. There are four different letters to choose from.
Each letter is personalised, printed, posted and then delivered direct to your child in a bespoke Lapland envelope with a Lapland postal stamp to encapsulate the true Christmas experience. You can even add a personalised message at the bottom of the letter for that little bit of added magic. Why not also include a Santa bumper activity pack which is free to add for a limited time.
---
Our Letter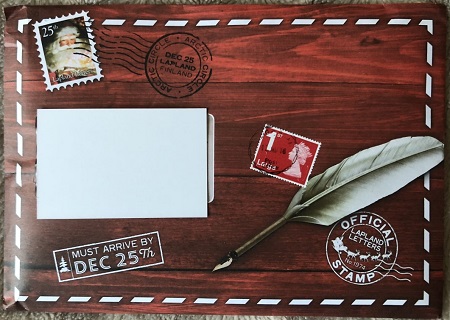 About a week after ordering our letter a lovely red envelope addressed to my youngest son appeared like magic, via the postman. You could clearly see that it was a letter that had come all the way from the North Pole and that it was from Santa.
Tearing open the letter inside there was:-
Personalised Letter from Santa. On the reverse was Santa's Secret Map of the world.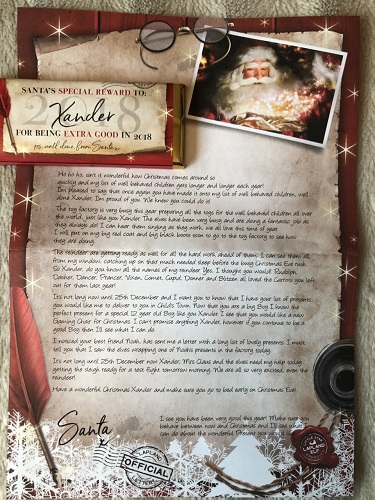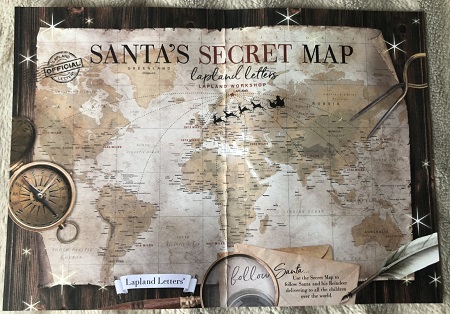 Santa 'Please Stop Here' poster to put in the window.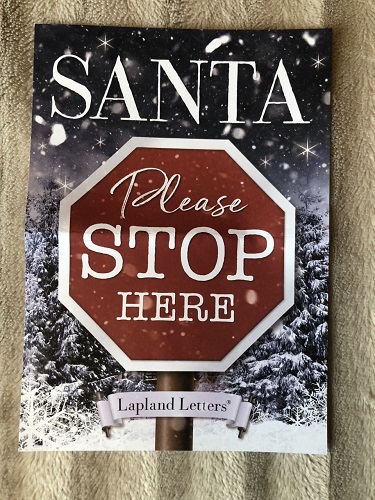 Two Santa Hanging Wishing stars with a place to write on them what the child would like for Christmas and a personalised chocolate bar.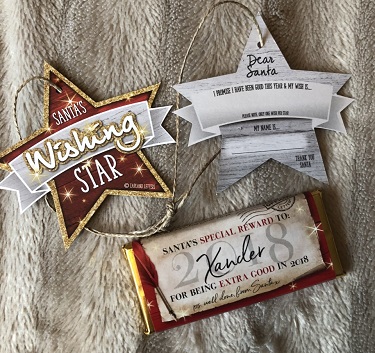 Santa word search with a door hanger to colour in and cut out on reverse, Christmas card to colour in and write and a Good Child Check List certificate.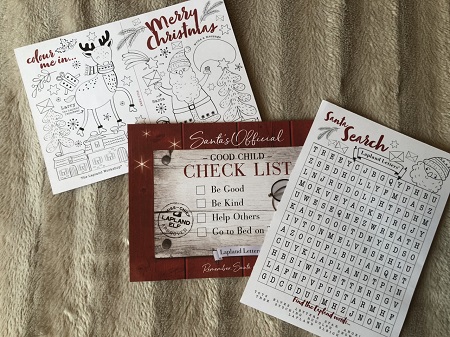 My son sat and read through the letter which surprisingly mentioned what he wanted for Christmas, who is best friend was and how old he is. I wonder how Santa knew!!
I can honestly say the items were all well presented and the letter was beautifully written. It certainly has added to the magic of Christmas and a belief in the big man himself.
I would just like to add that the chocolate bar was a nice touch and I even got to taste it. It was actually quite tasty.
---
How to Order your Lapland Letter
Simply head over to www.laplandletters.co.uk and then choose one of the unique designs for your Santa letter, fill in your child's personalise details including your child's age, present wish, friends name, their home town and lots more, then select if you want the letter from Santa or Father Christmas.
The Santa Letter, Santa Map, Envelope and Postage is just £5.95. At this moment in time there is a special 'Early Bird' offer on the site which means you also get the Good Child Certificate, Lapland Wishing Stars, Poster and Colouring pack for free instead of an extra £2.95.
The personalised chocolate bar is £3.95 and you can also add on Reindeer food too which is also £3.95.
Santa and his elves are spreading the Lapland love and joy, head over to the website below and have fun creating your own personalised letter.
---
Disclosure: I received the Lapland Letter for free for the purpose of this review. All thoughts, photos and opinions are entirely my own.