Smartphone Movie Maker by Bryan Michael Stoller – Book Review
Smartphone Movie Maker by Bryan Michael Stoller – Book Review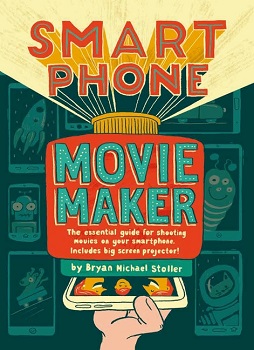 Smartphone Movie Maker
Author – Bryan Michael Stoller
Publisher – Walker Books
Pages – 48
Release Date – 6th October 2016
ISBN-13 – 9781406373035
Format – paperback, hardcover
Reviewer – Stacey
I received a free copy of this book
Post Contains Affiliate Links

Smartphone Movie Maker is a complete beginner's guide to making movies with your smartphone. The film-maker's handbook features expert advice on all aspects of film making, from planning a story to casting, shooting and editing.
The box transforms into a film projector with a lens – slot your smartphone into the box and play your film on a large screen (or white wall) for the ultimate cinematic experience!

The Smartphone Movie Maker is an impressive piece of kit, not just a book. It comes complete with everything but a smartphone, to shoot your very own movie.
The outer of the box turns into a projector. Inside the box you will find two booklets and items to create popcorn holders and tickets for people to see your movie. There is also a lens.
The information booklet on how to make a movie is simplistic, colourful and gives you all the information that is required to plan, shoot and edit it. It is split into three sections.
Section one is all about the planning. From ideas and inspiration, to creating your own storyboard (the other booklet supplied), what costumes will be needed and assembling your crew.
The second section is about shooting your movie. Make sure you have your angles right and have the light in just the right place.
Lastly the third section is what to do once you have shot your movie. Here you will find all the answers to how to get special effects and how to edit.
I love the idea that a book can be more than just something to sit and read, that kids can have fun with it. If you have a budding movie star or director in your midst, then this book would be ideal for them.
There is a lot of planning and trial and error involved in making the movie, and if you have a child like mine, with an attention span of a goldfish, then this may not be the right book for them. My son was all excited about shooting a movie. He got to part way through part two of the book and decided that it was too much like hard work for him – well at least he was honest!!
Book Reviewed by Stacey
Purchase Links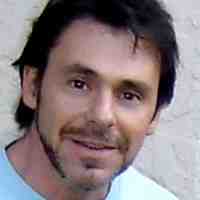 At the age of six, growing up in Canada, Bryan began experimenting with movies and animation. His first job in the film and television industry, when he was 11 years old, was as the host of a TV show on CBC (Canadian Broadcasting Company) called "Film Fun" in which he showed kids how to make their own Super-8 movies. He later transformed that talent into producing commercials for various Ottawa businesses that aired on TV in the 1970s.
At nineteen, Bryan moved to Los Angeles to attend the American Film Institute as a Director Fellow. After AFI, Bryan's Hollywood career began when he became assistant to Johnny Carson on the pilot for "TV Bloopers & Practical Jokes." A few years later, Bryan's comedy shorts, "Undershorts" became a regular feature on the show. Bryan's "Undershorts" started a following and soon were featured on HBO, "Foul-Ups, Bleeps & Blunders," "The American Comedy Awards" and on various comedy variety shows.
Bryan and his films have been featured on Entertainment Tonight, Access Hollywood, Dateline NBC and in many newspapers and periodicals including The Los Angeles Times, Premiere Magazine and People Magazine.
Author Links