The Magnolia That Bloomed Unseen by Ray Smith – Book Review
The Magnolia That Bloomed Unseen by Ray Smith – Book Review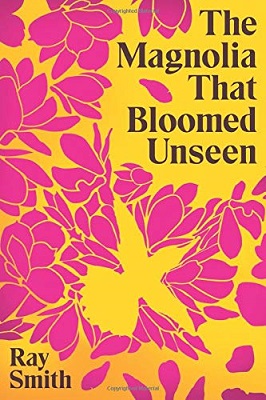 The Magnolia That Bloomed Unseen
Author – Ray Smith
Pages – 242
Released – 10th January 2020
ISBN-13 – 978-1072707110
Format – ebook, paperback
Review by – Linda
Rating – 5 Stars
I received a free copy of this book.
This post contains affiliate links.


"You've seen the woman in the photo. The woman screaming . . ."
So begins the story of Molly Valle, who at forty-eight thinks she knows all that life has to offer a single, middle-aged woman—namely, men's dismissal and disrespect. But when handsome activist John Pressman arrives in her Mississippi hometown, he challenges her self-doubt along with nearly everything else in her world. Soon, Molly discovers a strength and beauty she never knew she had—and a love so powerful, it can overcome the most tragic of consequences.
The Magnolia That Bloomed Unseen is a love story, an adventure novel, and a self-realization journey. It reignites the truth that many women—and men—have unconsciously extinguished: you are special and worthy of love, and it's never too late to make your dreams come true.

The Magnolia That Bloomed Unseen an excellently crafted love story, one that is also very different from the norm. The plot is about two older people falling in love. Molly Valle a teacher and John Pressman a full-time civil rights activist. Whilst this is mainly a love story we also hear how life was very different in America in the 1960s particularly when it comes to racism.
I really enjoyed this book the fact that Molly and John fall in love when they are older, proves that love isn't just for the young like in a lot of books published these days.
The characters are all well described and seemed so real to me. The language was beautifully descriptive and I loved references such as Lennon and McCartney unknown musicians playing in a bar in Hamburg, gasoline at 27c a gallon, a mention of James Joyce, Sherlock Holmes, and lots more. Chapter three included a part about a black youngster entering a diner that was for 'white's only'. This part of the plot was so well written that I could feel the impact of how the youngster felt and the static hate-filled atmosphere. It wasn't a great image to have but whilst I understand in the world today we have a long way to go to combat racism, I'm so happy that these types of places no longer exist.
This was a definite page-turner, and I would never have predicted the ending. It touched every emotion within me. I cried and smiled, it was so so good. This book totally blew me away so thank you Ray Smith for such a brilliant read and I can definitely recommend The Magnolia that never bloomed.
Book Reviewer – Linda
---
Purchase online from:
---
About the Author
Ray Smith lives in Los Angeles and is working on another book.




---
What did you think of The Magnolia That Bloomed Unseen? Share your thoughts in the comment section below!
---
The above links are affiliate links. I receive a very small percentage from each item you purchase via these link, which is at no extra cost to you. If you are thinking about purchasing the book, please think about using one of the links. All money received goes back into the blog and helps to keep it running. Thank you.
Like us on Facebook – Tweet us on Twitter – Pin us on Pinterest