The Next Chapter with Ian Wilfred
Ian Wilfred
Today we welcome back author Ian Wilfred to Whispering Stories Blog to catch up on what he has been doing since our interview with him back in July 2017 on 'The Writing Life of: Ian Wilfred'. This post contains affiliate links.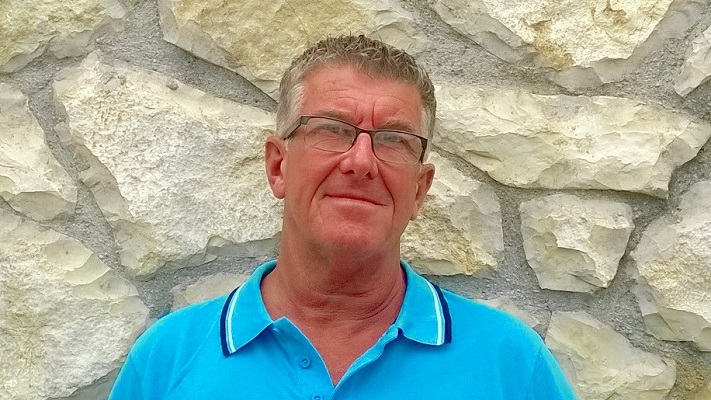 Ian Wilfred is 50+ but in his head he will always be 39. He lives on the Norfolk Coast with his husband and west highland terrier and is a member of the Romantic Novelist Association.
Ian's debut novel 'Putting Right The Past' was published in 2013 and is set on the island of Tenerife. In 2017 he published 'The Little Terrace Of Friendships' followed by 'Secrets We Left In Greece' in 2018.
In 2019, Ian is returning to the Greek island of Holkamos for his new book 'My Perfect Summer In Greece'.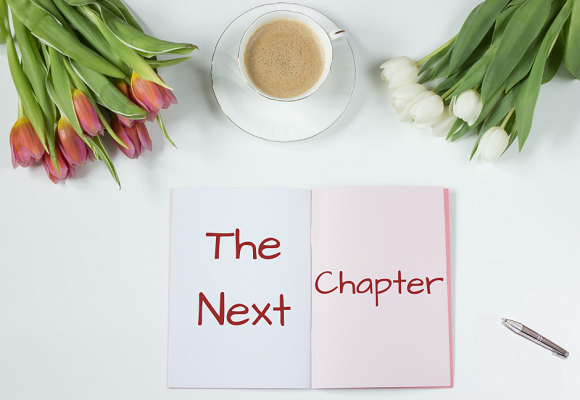 Welcome back to Whispering Stories Blog, lovely to be featuring you again. We last met you back in July 2017 when we spoke to you about your writing life and your latest book at the time 'The Little Terrace of Friendships'. Since that date I believe you have written and published another two books.
1) How has life changed since we last met you?
Hi Stacey, life's not changed that much I'm still writing and enjoying life on the Norfolk coast.
2) Has your writing style changed since we last interviewed you?
I think it has. I've have lots of constructive reviews from people even if they don't like my books I take on board what they've pointed out. Also my first two books were written as diaries which I enjoyed doing but last year and this year summer books are very different.
3) Have you allowed yourself to be influenced by your readers' opinions of your characters?
Yes, I'm always surprised how readers love one of the minor characters in my new summer read – My Perfect Summer In Greece – readers love the main character Cheryl's flamboyant best friend Johnny which is really nice to know I wish I had written more scenes with him in.
4) Have you found writing gets easier or harder the more books you write?
My Perfect Summer In Greece was my favourite and easiest one to write I don't know whether it's because I wrote it over a shorter period of time with more words each day and everyday without a break. The book I'm writing now has been a lot harder I am struggling with a few of the characters, hopefully it will all come together in the end.
5) Is there a difference in the way you feel about your books the more you publish? As in do you still feel the same level of excitement?
That's a good question I think the nerves and the excitement is more. Last years Summer read – Secrets We Left In Greece – was my most successful book so far but before this years came out I know I loved The main character Cheryl and I just hoped reader would like her happily they seem to.
6) If you could live within the pages of any of the books created by you, which would you choose?
Easy question Stacey, the last two books have been set on the Greek island of Holkamos what's not to love about an island in Greece. Sunshine, good food, and lovely people!
Concerning your latest book: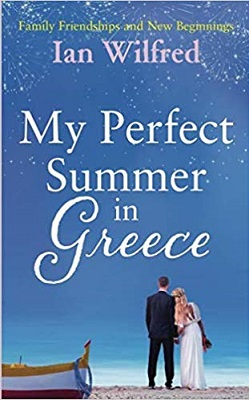 My Perfect Summer In Greece
Author – Ian Wilfred
Pages – 319
Release Date – 26th March 2019
ISBN 13 – 978-1091556478
Format – ebook, paperback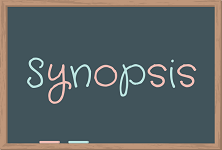 Family Friendships and New Beginnings. Cheryl is excited her sister Julie has asked for her help in organising her wedding but things aren't turning out the way Cheryl had hoped.
There's going to be no little village church and no bridesmaids dress; the wedding is taking place on the Greek island of Holkamos. Vangelis has the perfect beach location for a wedding but his little beach cafe has never catered for weddings before. Will he be able to cope with all of Julie's demands?
Andréas has moved back to Holkamos to help run the family gift shop after the death of his father. The business has to move with the times but will his mum allow things to change? Johnny is Cheryl's best friend. He doesn't like the way Julie treats her and has a plan to put things right but is it the right thing for Cheryl and what happens when they both arrive on the Greek island.
Could it become more than just a weekend wedding for Cheryl and Johnny?

7) How long did it take you to write this book?
There is a story behind the story. I had written something else but not quite finished and one day I didn't feel I could finish it so I gave up and started again with a completely different story and characters. Because I wanted it to come out for this summer the first draft was written in 12 weeks and then the hard work started.
8) Can you tell us a little about your new book?
It's basically Cheryl's story going to her sisters wedding on a Greek island so there are a lot of family connections, good and bad, and new friendships for Cheryl not forgetting a romance or should I say romances. Also in one chapter Cheryl ends up on the island of Corfu with someone she doesn't want to be with.
9) Can you tell us anything you edited out of your book?
Yes there was a character Mathew a friend of Cheryl's sister who just didn't fit in so he went, however, he was replaced by a lovely Greek mum and she was fun to write in to the story.
10) Are you still going through the same publishing methods?
Yes, I have Nancy my editor, Maureen proofreading, and the lovely Rebecca who formats my books and does all the Amazon things for me, not forgetting the fabulous Cathy who designs my book covers. I'm so luck to have these four ladies.
11) Can you remember seeing your book for the first time in the bookstore, supermarket, online?
Yes and the excitement of seeing the cover on Amazon for the first time is always the same. It's a really lovely feeling and then once the book is published a box of paperbacks to touch there's nothing like it very happy moments.
12) What next for you in your writing career?
My next book fingers crossed (by the way this is an exclusive) will be out in October and is set in a fictional village in Norfolk the first draft is finished and I'm editing before it goes off to Nancy for the professional edit, but I still don't have a title I like that seems to change on a daily basis.
Reviewers' Questions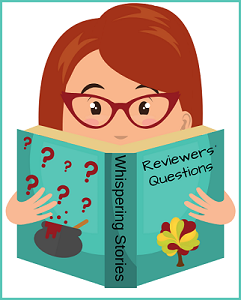 1) Question from Kerstin – Why did you start writing?
Why did I start writing? Because I found it exciting to get these people that were in my head down on paper and see where I could take them. I loved the freedom of writing and still do the more I do it.
2) Question from Ellwyn – When you're not writing, where can we find you?
You can find me every morning walking my dog on the beaches of Norfolk also gardening and far to much on Twitter which I do love.
3) Question from Nia – If you look back at your first book, which part of the writing or publication makes you the proudest now?
I'm very proud I actually got published back in 2013 but most of all I'm proud that people like the books and take time to tell me and review them. My first book 'Putting Right The Past' is still being read.
---
Author links



---
Share your thoughts in the comment section below!
---
The above links are affiliate links. I receive a very small percentage from each item you purchase via these link, which is at no extra cost to you. If you are thinking about purchasing the book, please think about using one of the links. All money received goes back into the blog and helps to keep it running. Thank you.