The Prison Healer by Lynette Noni – Book Review
The Prison Healer by Lynette Noni – Book Review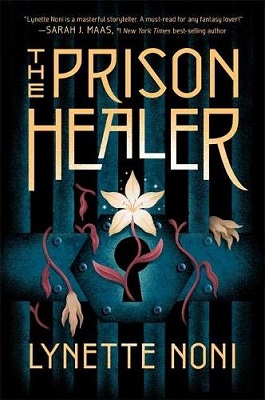 The Prison Healer
The Prison Healer Book One
Author – Lynette Noni
Publisher – Hodder & Stoughton
Pages – 416 pages
Released – 13th April 2021
ISBN-13 – 978-1529360387
Format – ebook, hardcover
Rating – 5 Stars
I received a free copy of this book.
This post contains affiliate links.


Synopsis
At Zalindov, the only person you can trust is yourself.
Seventeen-year-old Kiva Meridan is a survivor. For ten years, she has worked as the healer in the notorious death prison, Zalindov, making herself indispensable. Kept afloat by messages of hope from her family, Kiva has one goal and one goal only: stay alive.
Then one day the infamous Rebel Queen arrives at the prison on death's door and Kiva receives a new message: Don't let her die. We are coming.
The queen is sentenced to the Trial by Ordeal: a series of elemental challenges against the torments of air, fire, water, and earth, assigned to only the most dangerous of criminals. Aware the sickly queen has little chance of making it through the Trials alive, Kiva volunteers to take her place. If she succeeds, both she and the queen will be granted their freedom.
But no one has ever survived.
And with an incurable plague sweeping Zalindov, a mysterious new inmate fighting for Kiva's heart, and a prison rebellion brewing, Kiva can't escape the terrible feeling that her trials have only just begun.
The Prison Healer is an alluring fantasy novel that contains engrossing scenes, powerful characters, and a setting like no other.
Seventeen-year-old Kiva Meridan has been an inmate at the notorious Zallindov prison for the last ten years. Her crime, being with her father when he was arrested. Kiva has managed to survive by keeping her head down, becoming the prison healer, and passing on information about uprisings between the prisoners to the warden. Most inmates don't last more than a few weeks.
She also has another reason for surviving so long, hope. As new inmates arrive Kiva's family on the outside sometimes manage to send her coded messages with them telling her that they are coming for her.
On the outside rebels are trying to overthrow the royal family and take back the crown for themselves which they say was taken from the rebel queen, the true heir. When the queen is captured and badly injured it is up to Kiva to nurse her back to health, though what for as she has been sentenced to 'Trial by Ordeal', an elemental trial that has never been completed by any inmate and consists of trial by air, fire, water, and earth.
With the queen still gravely ill when the trial begins Kiva offers to take her place. If she fails they both die. If she succeeds then they both are set free from the prison.
I often find that I have a hit-and-miss relationship with fantasy novels, however, this book blew my mind. It is truly amazing. Kiva is a young woman who has had to learn to survive the hard way. Being innocently incarcerated in one of the toughest and hardest prisons known to man with guards who are sometimes worse than the inmates and they are some of the worst offenders you will meet.
She likes being the prison healer, helping people, even if she knows that they probably won't last very long once she lets them leave the infirmary. She has help in the form of young lad Kipp who is her only friend, another innocent who could leave if there was a guardian on the outside to take him. Kiva is closed off emotionally and only trusts herself.
We also meet Jaren a new inmate who is trying to get close to Kiva and new female prison guard Naari who is happy to look the other way sometimes and to help Kiva now and again.
The book is masterfully written. The scenes are very descriptive which makes for perfect visuals as you read. The world-building is superb and I loved that at the beginning we are given a map of the kingdoms of Wenderall where the book is set and a detailed map of the prison.
This was a story I didn't want to end. I was happy being immersed in Kiva's life and the prison. I enjoyed the plot and loved the little surprises that the author threw in now and again. I now can't wait for book two – The Gilded Cage, which is released in October.
Purchase Online From:
---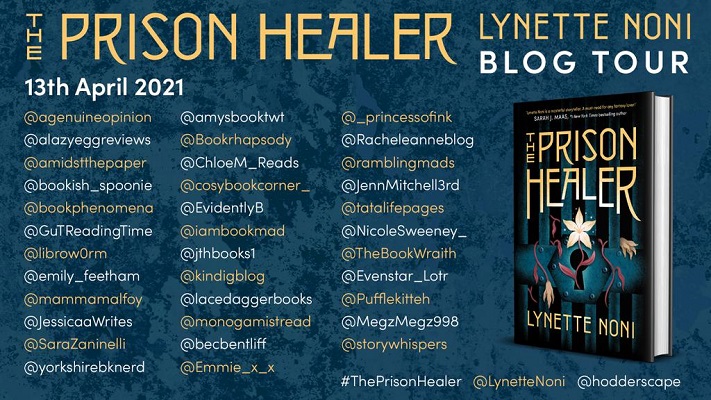 ---
What did you think of 'The Prison Healer'? Share your thoughts in the comment section below!
---
The above links are affiliate links. I receive a very small percentage from each item you purchase via these link, which is at no extra cost to you. If you are thinking about purchasing the book, please think about using one of the links. All money received goes back into the blog and helps to keep it running. Thank you.
Like us on Facebook – Tweet us on Twitter – Pin us on Pinterest – Join us on Instagram