The Right Design by Isabella Louise Anderson – Book Review
The Right Design by Isabella Louise Anderson – Book Review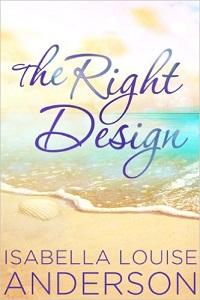 The Right Design
Author – Isabella Louise Anderson
Publisher – Chick Lit Goddess
Pages – 183
Release Date – 8th March 2014
Format – ebook, paperback
Reviewer – Stacey
I received a free copy of this book
Contains Affiliate Links

Do business and pleasure mix?
In the author's debut novel comes a story about picking up the pieces, letting go of the past, and finding love along the way–even if morals are tested!
Interior designer Carrie Newman could not have envisioned a more perfect life for herself. She had a great job doing what she loved, wonderful friends, and a close relationship with her sister and brother-in-law. Add in an amazing man who she'd hoped would soon become her husband, and her life was perfect. Until one devastating decision ruins her relationship and changes the course of her life.
Determined to make a new start, Carrie leaves Texas and heads to Palm Beach to pick up the pieces of her shattered and broken life. The last thing she expects is to find herself attracted to her first client at her new job–Brad Larson, who has proven himself time and time again to be caddish.
But there's something beneath the surface of Brad's arrogant exterior that keeps her craving more of him–something almost sweet that Carrie can't seem to resist.
Is Carrie ready to take another chance on romance? And will this new design of her life prove to be the right one?

For six years, Carrie has been with the love of her life. She has never wanted nor needed another man, as Roger was her 'everything'.
On the day of her birthday, Carrie heads home early to play out one of Roger's fantasies, however coming face to face with Roger bent over the kitchen island with a mysterious red head wasn't the welcome she was hoping for!
With nowhere to go, she turns to her sister, Sara, and brother-in-law, Sean, for a shoulder to cry on. However the crying doesn't last for long. Carrie knows what she has to do. Get out of town and make a new life.
Leaving Texas behind, Carrie arrives in Palm Beach, Florida, determined to put the past behind her, and move on with her life.
Carrie is a wonderful, beautiful young woman who has been badly hurt by the one person she thought loved her, unconditionally. You feel her pain right in your stomach, as her heart is broken in two.
She is also very tough, strong and independent, not only for holding her head high and not bowing down to Roger's constant pleas of forgiveness, and offers of marriage, but also for having the nerve to up-sticks and move states, to a place where she didn't know anyone.
When we first meet Brad, he's drunk, rather leery and makes a fool of himself coming on to Carrie. I knew from that moment that he was going to be her new client.
It took me quite a while to warm to Brad. He has a playboy image, and I found myself hoping that Carrie wouldn't fall for his charms, and then waiting for him to hurt her, but time and time again he proved himself to be quite the gentleman, and I warmed to him, eventually.
The bond that is shown between Carrie and her sister, Sara, is beautiful, and I can't remember reading a story where two sisters are so close and mean the world to each other. It was heartwarming to feel their love for one another, especially how they will drop anything and everything to be with one another in times of need.
The story is a compelling and beautiful read that had me captivated from the start. I know I've said it many times before, but this book truly is hard to put down.
There is something so likeable about the whole cast, including the secondary characters. Mixed in with vivid scenery that takes you on a journey to days filled with sunshine, and nights filled with cocktails.
There is a mutual attraction that is simmering along gently between the two main characters for most of the journey through the book, but Carrie's rule is 'no mixing work with pleasure'. However you can feel the tension building, and you're just waiting for it to burst in to a hot romance.
The book has everything a chick lit book should have. The perfect pick you up, by a début novelist.
Book Reviewed by Stacey
Purchase Links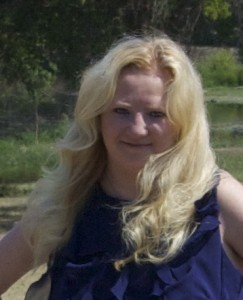 Isabella Louise Anderson grew up with a book in her hand, and to this day nothing has changed.
She is a member of the Romance Writers of America and has been featured on several blogs. While Isabella doesn't blog a lot, she focuses her time on featuring other writers, along with writing and editing.
She lives in Dallas with her husband and cat. She enjoys spicy Mexican food and drinking margaritas, and can be found spending time with family and friends, cheering on the Texas Rangers, and reading.
Isabella's short story, 'Meet Me Under the Mistletoe', was featured in Simon & Fig's Christmas anthology, 'Merry & Bright', in November 2013.
The Right Design is her first novel, and she is currently working on her next release.
Author Links
www.isabellalouiseanderson.com
@ILA121209
Facebook
Pinterest