The Writing Life of: Alice Castle
Alice Castle
This week I am thrilled to be interviewing author Alice Castle. Alice will be sharing with us details of her writing life, telling us all about her latest book 'The Perfect Widow', which was released on 15th November 2019 and answering a few fun questions too. This post contains affiliate links.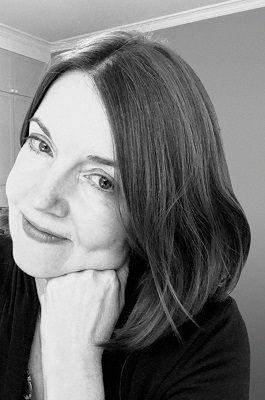 Before turning to crime, Alice Castle was a UK newspaper journalist for The Daily Express, The Times and The Daily Telegraph. Her first book, Hot Chocolate, set in Brussels and London, was a European hit and sold out in two weeks.
Death in Dulwich was published in September 2017 and was the first in her London Murder Mystery adventures. It was a number one best-seller in the UK, US, France, Spain and Germany. The series has had rave reviews and Alice has just published the seventh book, The Slayings in Sydenham, as well as her new crime novel, The Perfect Widow, under the name A.M Castle.
Alice lives in south London and is married with two children, two step-children and two cats.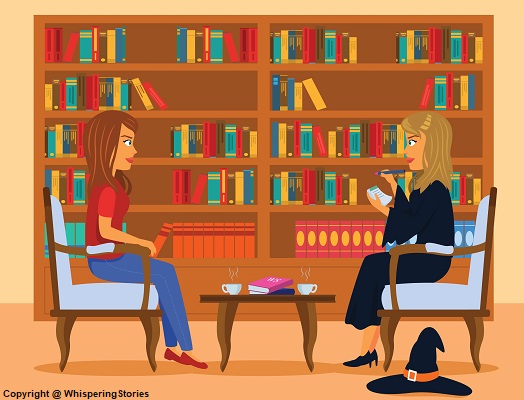 1) As a child did you have a dream job in mind?
I always wanted to be a writer. I used to make tiny magazines for my dolls. I found one recently, it was called Good Mousekeeping, about the size of a matchbox, and had lots of recipes for cheese ☺
2) Who was your favourite childhood author (s)?
My favourite author was C.S. Lewis. I remember reading The Horse and His Boy (from the Narnia series) and it was the first time I was totally gripped by a book. I never wanted the story to end.
I also loved E. Nesbitt (Five Children and It etc) and The Secret Garden by Frances Hodgson Burnett, and Anne of Green Gables Lucy Maud Montgomery and Little Women by Louisa May Alcott. The Just William books (by Richmal Crompton) were brilliant too, and so funny. I was very lucky to have had easy access to a public library which was stuffed with great books.
3) Was there a particular point in your life that you realised you wanted to be a writer?
I had a fantastic teacher when I was only about five who praised the way I had written something. She was so kind. Teachers can have such an enormous influence. That little extra bit of care and attention from her made me feel there was something I was good at. I really credit her for giving me the confidence to write.
4) What is your average writing day like? Do you have any special routines, word count, etc?
I have a love/hate relationship with writing, I have a compulsion to do it but at the same time would sometimes prefer to do anything else. So I have lots of routines to trick myself into settling. They include a series of bits of admin I go through before starting, an especially pretty teacup I drink my favourite tea from while I'm writing, and a very strict word count I have to accomplish before I can do anything else.
5) How many books have you written? Any unpublished work?
I've written nine and a half books now. Eight are in print, one is coming out next month (The Slayings in Sydenham, number seven in my London Murder Mysteries series). I'm just about to finish my second psychological thriller which will be out next year.
6) Are you a plotter or a pantser?
I'm a plotster, or a pantser – I try everything. Every book is done differently, in an effort to find the perfect recipe. After almost ten I'm beginning to think there may not be one… I used to just write out the beginning, middle and end but that has evolved into a chapter plan, which I usually ignore after chapter three.
Concerning your latest book: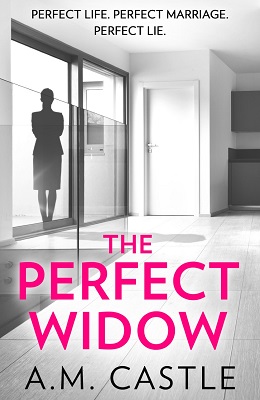 The Perfect Widow
Author – A. M Castle
Publisher – HQ Digital
Pages – 384
Release Date – 15th November 2019
ISBN 13 – 978-0008364724
Format – ebook, paperback, audio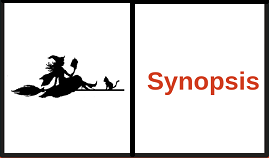 A loving husband, Patrick. Two adorable children. A comfortable home.
So when PC Becca Holt arrives to break the news that Patrick has been killed in an accident, she thinks Louise's perfect world is about to collapse around her.
But Louise doesn't react in the way Becca would expect her to on hearing of her husband's death. And there are only three plates set out for dinner, as if Louise already knew Patrick wouldn't be home that night…
The more Becca digs, the more secrets she uncovers in the Bridges' marriage – and the more she wonders just how far Louise would go to get what she wants…
Is Louise a loving wife – or a cold-hearted killer?

7) How did you go about researching the content for your book?
The book I'm writing at the moment is a psychological thriller and the great thing about them is that there is very little police procedure involved. No endless Googling of arcane bits of law, which is lovely. There's not even a lot to worry about on the post mortem front or murder method front which is quite liberating after writing seven whodunits with increasingly complicated plots. On the other hand, I've had to spend a lot of time inside the heads of some very odd people, so it hasn't all been plain sailing.
8) How long did it take to go from ideas stage to writing the last word?
The very first glimmering of an idea for the story came upon me about a year ago – and I haven't written the last word yet!
9) How did you come up with the title of your book?
The book has a working title but because I'm with a big publisher (HQDigital, an imprint of HarperCollins) they will come up with the final title. I'm quite relaxed about this; they came up with such a brilliant title for my first psychological thriller (The Perfect Widow).
10) Can you give us an insight into your characters?
My characters tend to be ordinary people who are in extraordinary situations – I'm always fascinated to see what people will do when they are under terrible stress, and how far they will go to protect the lives they love. Having said that, no one is really ordinary. We all have secrets, we all tell lies. What happens when we are found out? That's the interesting bit.
11) What process did you go through to get your book published?
It's not easy getting a book published. My first novel was rejected loads of times before being published, to my surprise, in German, a language I don't even speak. Since that first time I've been really lucky in that I found a publisher for my series after only three submissions. I was then invited to try psychological thrillers by an editor and I was really thrilled and completely over-excited when HQDigital decided to publish it.
12) What's next for you writing wise?
I'm hoping to continue both my writing genres – cozy crime for Darkstroke with the continuing adventures of my single mum amateur sleuth, Beth Haldane, in the London Murder Mysteries, and then psychological thrillers for HQDigital. These will be twisty domestic noir suspense novels about the darker reaches of the mind.
Fun Questions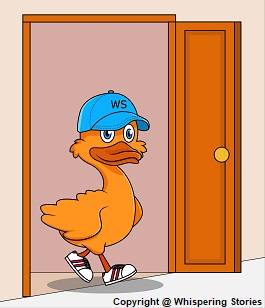 1) If you could have any super power for the day which would you choose?
When my children used to ask me this, I always said I'd have a tail. They insist that's not a power but I think mine would be very powerful – and fluffy like a squirrel's.
I have two cats, Pushkin, a haughty calico cat and Blackjack, a rescue cat from Battersea Cats' Home who is the sweetest boy in the world.

3) If you decided to write an autobiography of your life, what would you call it?
'Don't Try This At Home'
4) Your book has been made into a feature film and you've been offered a cameo role, which part would you choose, or what would you be doing?
I'd be one of the mummies in the background at the coffee shop in Dulwich, listening in on my amateur sleuth Beth desperately trying to solve her latest case.
5) Where is your favourite holiday destination?
New York City.
6) A baseball cap wearing, talking duck casually wanders into your room, what is the first thing he says to you?
'Which one of us is quackers?'
---
I would like to say a big thank you to Alice Castle for sharing with us details of her writing life and for a wonderful interview.
Author links





---
Share your thoughts on our interview with Alice Castle in the comment section below!
---
The above links are affiliate links. I receive a very small percentage from each item you purchase via these link, which is at no extra cost to you. If you are thinking about purchasing the book, please think about using one of the links. All money received goes back into the blog and helps to keep it running. Thank you.