Writing and Travel: A Top Ten Dream List by A. L. Michael – Guest Post
Writing and Travel: A Top Ten Dream List by A. L. Michael – Guest Post
Today we welcome author A.L. Michael onto the blog with her Guest Post 'Writing and Travel: A Top Ten Dream List', as part of the blog tour for her latest book, 'Prosecco and Promises'. Post contains affiliate links.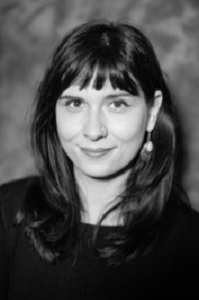 A.L. Michael is hurtling towards the end of her twenties a little too quickly. She is the author of 10 novels. Her most recent collection of books, The Martini Club Series, started with Cocktails and Dreams, to be followed by Prosecco and Promises, and Martinis and Memories.
She likes to write about difficult women. Well, they say to write what you know. Andi works as a Content Writer, as well as a therapeutic facilitator. She has a bunch of degrees in stuff to do with writing, and wrote her MSc dissertation on the power of creative writing in eating disorder recovery. She truly believes stories can change your life.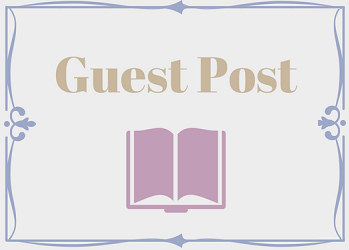 Writing and Travel: A Top Ten Dream List
The location in Prosecco and Promises, Ischia, was an unusual one to set my novel in, because I hadn't been there before. I'm sure authors do it all the time, write about places they haven't visited. We have so many more resources to explore those places without going there now – online, travel magazines, stories and photos from friends.
But I made sure I visited Ischia before I finished my book, and it made a huge difference. Getting a feel for a place, the atmosphere, smell of the air and the looks on people's faces. I like to notice details when I visit somewhere, and it's those barely-there moments that really make a setting in a book.
So here's my top ten dream list for places I'd love to visit, and write about:
Finland – I've done the whole 'searching for the Northern Lights' thing in Iceland (unsuccessfully) but since I started snowboarding a few years ago, snowy places are becoming more intriguing. I particularly want to stay in one of those glass igloos, but I'm pretty sure they're out of my price range!
Las Vegas – this has been on my list forever. I love glitzy, tacky, over the top stuff. I love sparkle, and I love Elvis. Not a big gambler (unless you count those 10p machines by the seaside) but I'd love to see a show, wander round and take it all in, pretending I'm in Ocean's Eleven.
The Highlands, Scotland – I've done this, a couple of times, but there's so much more to see! I became a little in love with the Outlander series, but I think modern-day Scotland would be a beautiful setting for a book. It's so distinctive – eery but magical.
Bali – stick me on a goddess-workshop-yoga-retreat type thing – this is where I want to be. It looks beautiful and there's such an interesting history and culture to explore. I've never been to anywhere in Asia, and I think it's about time!
Cornwall – I know, I know, everyone and their aunt has written a book about Cornwall. But can you blame them? It's gorgeous! Definitely one of the best things we have in the UK – the history and beauty of the Cornish coast. I all-too-briefly visited years ago and camped for a night. I'd love to go back and stay somewhere eco friendly, or drive around in a camper van and go surfing!
Cuba – I love that vintage look, and Cuba has such an interesting history, as well as being so vibrant and colourful. Plus Cuba features in Guys and Dolls, so it's automatically awesome.
Croatia – sailing around Croatia has been a goal of mine for ages. I sailed around the Whitsundays in Australia many years ago, and I'm always happiest on or by the water.
Road tripping around Ireland – I've done Dublin, and a few other pockets, and in Northern Ireland I loved Belfast, but it would be great to drive around and explore. Everything is so insanely green in Ireland. Also, Guinness.
Hawaii – predictable, right? But each of the islands have so much to explore, and I'd love to know more about the traditions and beliefs. Plus, beautiful, warm, and cocktails.
New Zealand – I had my chance years ago, but missed out. There's so much to see.
Where would you like to see a book set? What were some of your favourite settings?
---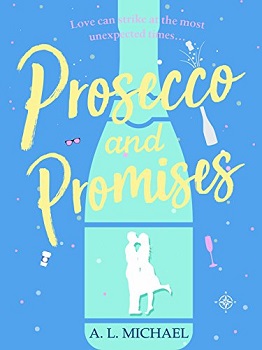 Prosecco and Promises


Martini Club Book Two
Author – A.L. Michael
Publisher – Canelo
Pages – 202
Release Date – 12th February 2018
Format – ebook

Meet Mia: an unforgettable heroine learning the meaning of life and love on a beautiful Italian island. Perfect for fans of Mhairi McFarlane, Lindsey Kelk and Lucy Vine.
Mia's dad has always been her idol. Now, she faces losing him and he is insisting that she leave England to visit her mother's family on the Italian island of Ischia.
Arriving on the island, Mia is embraced by the warm, crazy relatives she hardly knows. Despite her doubts about the trip, it is in Italy that Mia discovers connections to a part of her life that's been missing, and during the sun-soaked days and steamy nights Mia falls for handsome local Salvatore. But as the day of her departure draws nearer can she risk having her heart broken twice in one summer?
If you love Prosecco and Promises, why not read more about Mia's best friend Savvy in Cocktails and Dreams? Out now!
Purchase online from:
---
You can find out more about A.L. Michael by visiting the website/social media sites below.