A Letter to the Last House Before the Sea by Liz Eeles – Book Review
A Letter to the Last House Before the Sea by Liz Eeles – Book Review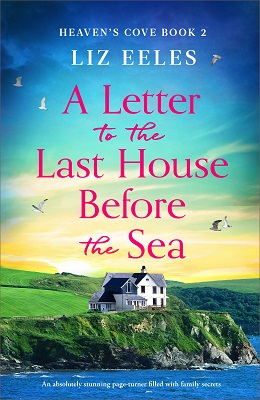 A Letter to the Last House Before the Sea
Heaven's Cove Book Two
Author – Liz Eeles
Publisher – Bookouture
Pages – 317
Released – 19th May 2021
Format – ebook, paperback
Rating – 5 Stars
I received a free copy of this book.
This post contains affiliate links.


Synopsis
High on the clifftops, Lettie takes a deep breath of salty air and opens the letter. There is no signature, and the old-fashioned handwriting is faint against the yellowed paper. The message, and the tiny gold key inside, will turn her life upside down…
Lettie Starcross makes her way along the cobbled streets of Heaven's Cove, clutching a little key and searching for answers about her kind, twinkly-eyed Great Aunt Iris, whom she misses terribly. With no job back home, and no-one in her family understanding how adrift she feels, Lettie wonders if her aunt was lonely just like her – is that why she fled this pretty seaside village years ago and never returned?
Staying at Driftwood House where Iris lived, now a cosy B&B, Lettie can almost hear Iris's laughter on the breeze. And when she locks eyes with brooding fisherman Corey as he's singing a haunting sea shanty in the local tavern, the sparks that fly between them are a welcome distraction from her grief.
But everything changes when Lettie meets Corey's grandmother. Hearing the name 'Iris Starcross', her wrinkled face turns pale. Then she tells Lettie a devastating secret: seventy years ago, a choice Iris made tore apart this tight-knit community.
Heartbroken, Lettie questions if she ever really understood her beloved aunt – and if Corey knew about this shocking rift all along. So when her sister calls begging her to come home, Lettie is torn. If she stays to find what the key unlocks, can she discover the truth about what Iris did – and fight for her own fresh start? Or will she be the next Starcross woman to run from Heaven's Cove forever?
We return to Heaven's Cove and Driftwood House which I first met in 'Secrets at the Last House Before the Sea', back in February, where we met Rosie who had returned to the seaside town after the death of her mother and had a fight to save her home from developers her ambition was to turn her mother's ex-home into a B&B.
This time we meet a newcomer to the area Lettie who is looking for answers as to why her recently deceased aunty left Heaven's Cove in a hurry, but always held the place fond in her heart. She knows that her aunt used to live in Driftwood House at the start of the war and so she decides that staying there is where her journey should begin.
But as she starts to ask questions about her aunt to the locals, most are too young to remember her, and those that do, don't want to talk about her. Can she get anyone to open up to her and discover the secrets that are hidden in Heaven's Cove?
I adored the first book in the series with the sights, sounds, and smells of a small seaside village coming across strongly and the wonderful villagers who lived there, so I was eager to return. It was lovely to meet a new character in Lettie who was exceptionally close to her aunt and wants to find out more about her secretive life. Though her family is less understanding and thinks she should be at their beck and call all the time and come back home.
I enjoyed meeting up with those that live in the village again to continue their stories. I especially was so happy to see Rosie again and her boyfriend Liam.
This is a book that is pure escapism. It takes you to a place where you can only dream of visiting. Even though it is the second in a series I feel it would work well as a standalone, as not much of the story crosses over, though personally I always believe starting at the beginning is best as it helps you to connect better with the characters.
A Letter to the Last House Before the Sea is a story of friendship, letting go of the past, finding happiness, and self-discovery. It is an inviting and atmospheric read that held me captive the whole way through.
Purchase Online From:
---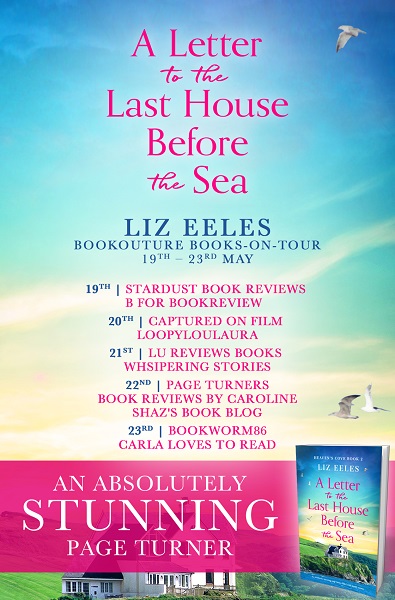 ---
What did you think of 'A Letter to the Last House Before the Sea'? Share your thoughts in the comment section below!
---
The above links are affiliate links. I receive a very small percentage from each item you purchase via these link, which is at no extra cost to you. If you are thinking about purchasing the book, please think about using one of the links. All money received goes back into the blog and helps to keep it running. Thank you.
Like us on Facebook – Tweet us on Twitter – Pin us on Pinterest – Join us on Instagram