The Coming of the Spirits by Rob Keeley – Book Review
The Coming of the Spirits by Rob Keeley – Book Review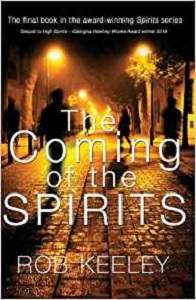 The Coming of the Spirits
Spirits Book Five
Author – Rob Keeley
Publisher – Troubador Pub
Pages – 160
Released – 9th November 2018
ISBN-13 – 978-1789017168
Format – paperback
Reviewer – Stacey
Rating – 4 Stars
I received a free copy of this book.
This post contains affiliate links.
'Nazis alone were dangerous enough, but Nazis with the powers of ghosts… of evil spirits…'
Britain. The present day. The world we know. Ruled by the Nazis. Victorian England. Edward Fitzberranger is soon to become ill and die. But could there be another way? The Middle Ages. Sir Francis Fitzberranger is about to marry… but finds himself shifted in time.
The barrier into the spirit world is finally breaking down and no one in the mortal world is safe. History must be set back on course and prophecies fulfilled. The Grand Defender is needed.
As Ellie works with an underground resistance movement and with the spirit world too, she is about to discover her true destiny…
Review
At the end of the last book in the series, High Spirits, author Rob Keeley left us dangling with a cliffhanger of an ending in which the world was not how it once was. The Nazi's won the war and in the present day, they now had control of Britain.
Ellie is trying to not only work out where she is, but how she can fix the spirit world, a world that she broke and return the earth back to how it should be. She heads to what she thinks is her home but her parent and brother don't know her and she is nearly arrested by the Nazi's.
She is then helped by a resistance movement member and given shelter but it's not long before a warlock is chasing her down telling her she is 'Eleanor the Grand Defender' and that she must go with the warlock to fix the world, no matter how hard she tries the warlock is always just one step behind her.
Can Ellie find out what the warlock is really up to and save both the real world and the spirit world too?
This is book five and the last in the 'Spirits' series. I have enjoyed following Ellie on her journey and watched as she tried so hard to stop the spirit world and the real world from colliding. In this final outing, Ellie discovers how she first ended up meeting the spirits at Inchwood Manor and who the warlock really is and what they want.
It was certainly a surprise to see where Rob had taken his story and how he chose to end it. I'm not saying the ending is bad, just not what I was expecting. It was also nice to see the spirits return, especially Edward as he has always been one of my favourite characters.
The whole series has been a joy to read and now that they are all released you have no excuse not to read them all back to back! They are stories which show a tough female protagonist who is courageous and humorous, mixed in with a wonderful cast of ghosts who all have their own unique personalities.
Reviewed by Stacey
---
Purchase online from:
---
About the Author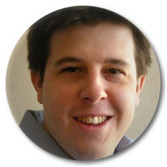 Rob was born in Wirral, Merseyside. Because he was a wheelchair user, the authorities placed him in a special school, aged three. Rob, however, had other ideas. Over the next twenty years he worked his way up to mainstream schooling, college and then university, gained a degree in Law and qualified as a barrister before working for several years in the third sector, including a stint in children's and family services. He has also worked as a volunteer classroom assistant helping young people with reading and I.T.
Writing his first story aged seven, his first short play aged eleven and first being published at fifteen, Rob wrote for several magazines before his first book for children, The Alien in the Garage and Other Stories, was published in 2011. He has since written two more collections of children's stories, one of which, The Dinner Club and Other Stories, was longlisted for the International Rubery Book Award.
He has now published the first four novels in his Spirits series for children, the first of which, Childish Spirits, gained him a Distinction for his MA in Creative Writing before being longlisted for the Bath Children's Novel Award and nominated for the People's Book Prize in 2015.
Rob also has BBC writing experience with Chain Gang and Newsjack for Radio 4 Extra. He has recently studied Screenwriting and Filmmaking. His books have been used in schools, libraries and at literary festivals and he is in demand for his author workshops, which one teacher even described as "inspirational"!
You can find out more about Rob in his interview – 'The Writing Life of: Rob Keeley'




---
The above links are affiliate links. I receive a very small percentage from each item you purchase via these link, which is at no extra cost to you. If you are thinking about purchasing the book, please think about using one of the links. All money received goes back into the blog and helps to keep it running. Thank you.