How I Began a Full-Time Writing Career by Caroline James – Guest Post
How I Began a Full-Time Writing Career by Caroline James – Guest Post
Today on the blog we welcome author Caroline James, with her guest post 'How I Began a Full-Time Writing Career', as part of the blog tour for her new book, 'Hattie Goes to Hollywood', which was released on 4th February 2020. This post contains affiliate links.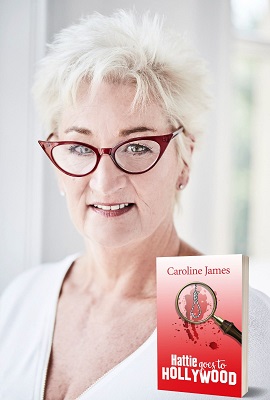 Best-selling author of women's fiction, Caroline James has owned and run businesses encompassing all aspects of the hospitality industry, a subject that often features in her novels. She is based in the UK but has a great fondness for travel and escapes whenever she can. A public speaker, which includes talks and lectures on cruise ships world-wide, Caroline is also a consultant and food writer.
She is a member of the Romantic Novelist's Association, the Society of Women's Writer's & Journalists and the Society of Authors and writes articles and short stories, contributing to many
publications. In her spare time, Caroline can be found trekking up a mountain or relaxing with her head in a book and hand in a box of chocolates.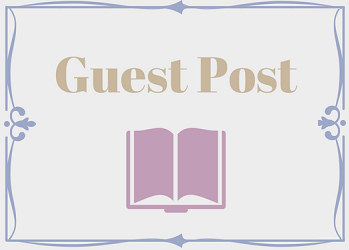 How I Began a Full-Time Writing Career
Three years ago, I walked out of my life. It was one of the most difficult decisions I have ever made. So often we hear, 'You only have one life, make the most of it, live each day as if it's your last.' But how many of us do that?
For years, I'd taken care of my mum, who passed away suffering from dementia. I'd raised my family, looked after other people and worked very hard. I've had a great life and there have been some amazing highs, but life was no longer sitting comfortably with me and a voice in my head said, 'Change it, before it's too late.' Making drastic changes involves big decisions and selling my house and walking away from the working world that I was a part of, and my friendship circle, was tough.
But taking that leap of faith was the best thing I ever did.
I'd always had a dream. I wanted to be an author, to write stories and sell books. But I never thought I was good enough. Now as my body clock was ticking, my literary one was too, so in the first few months of my new life, I sat in the Caribbean sunshine, glued myself to a laptop and wrote. In the writing world, many writers flourish as they get older, by which time they've mastered their craft. I've chosen to write on a full-time basis, and it was the best decision I've made in years.
Whatever your age, whatever you might do, a fresh challenge can feel like a rebirth, so don't be afraid of coming out of your comfort zone, be afraid of staying in it. It's never too late to begin again or build a new career.
Stacey, thank you SO much for hosting me on your brilliant blog. Happy reading to you and your lovely readers. Caroline xx
---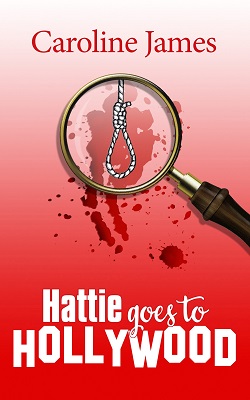 Hattie Goes to Hollywood
Author – Caroline James
Publisher – The Publish Hub Ltd
Pages – 432
Release Date – 4th February 2020
ISBN 13 – 978-1916338517
Format – ebook, paperback

A Cumbrian Village…
Three suicides…
A red-hot summer…
Join super-sleuth Hattie as tempers and temperatures rise in the Cumbrian village of Hollywood. With mischief and shenanigans aplenty, will Hattie discover the truth?
A funny and intriguing mystery – the first in a new series by Caroline James.
When recently bereaved Hattie Mulberry inherits her aunt's dilapidated cottage in the village of Hollywood in Cumbria, she envisages a quiet life. But retired hotelier Hattie is bored and when her neighbour asks her to investigate a suspicious suicide, Hattie's career takes a new direction and H&H Investigations is born.
During the hottest summer for years, Hattie discovers there have been three recent suicides in Hollywood and she determines to find out why. Temperatures rise as she throws herself into village life and, with mischief and shenanigans aplenty, Hattie has her work cut out. But will she establish the truth?
Purchase online from:
---
Author Links





---
Share your thoughts on 'How I Began a Full-Time Writing Career' in the comment section below!
---
The above links are affiliate links. I receive a very small percentage from each item you purchase via these link, which is at no extra cost to you. If you are thinking about purchasing the book, please think about using one of the links. All money received goes back into the blog and helps to keep it running. Thank you.