Lindisfarne by Terry Tyler – Book Review
Lindisfarne by Terry Tyler – Book Review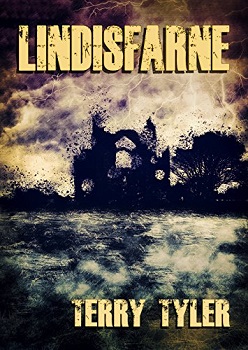 Lindisfarne
Project Renova Book Two
Author – Terry Tyler
Pages – 446
Released – 23rd September 2017
Format – ebook
Reviewer – Julie
Rating – 5 Stars
I received a free copy of this book
Post contains affiliate links
'You're judging this by the standards of the old world. But that's gone. We don't live there any more.'
Six months after the viral outbreak, civilised society in the UK has broken down. Vicky and her group travel to the Northumbrian island of Lindisfarne, where they are welcomed by an existing community.
New relationships are formed, old ones renewed. The lucky survivors adapt, finding strength they didn't know they possessed, but the honeymoon period does not last long. Some cannot accept that the rules have changed, and, for just a few, the opportunity to seize power is too great to pass up. Egos clash, and the islanders soon discover that there are greater dangers than not having enough to eat.
Meanwhile, in the south, Brian Doyle discovers that rebuilding is taking place in the middle of the devastated countryside. He comes face to face with Alex Verlander from Renova Workforce Liaison, who makes him an offer he can't refuse. But is UK 2.0 a world in which he will want to live?

'Lindisfarne' is the second book in the futuristic Project Renova series of post-apocalyptical novels by best-selling British author, Terry Tyler. We pick up the tale where the previous book ended and reconnect with some of the characters from Tipping Point. The disparate group make their way to Lindisfarne in Northumberland and join a small community already established on the island.
The commentary is mainly in the first person and the present tense, so we see events unfolding from several different perspectives. As previously, Tyler's characters are endowed with a sense of ironic humour as their self-discovery develops to accommodate each new situation as it arises. Vicky remains the main protagonist and it is testimony to the skill of the writing that I became extremely angry with her when she made a decision which changed her life dramatically.
The arrival of Vicky's group boosts the population and inevitably changes the dynamic. The old order has gone and the inhabitants of the island have to revert from a consumer/technology-led society to a hunter/gatherer/producing society which inevitably leads to tensions with power struggles and bruised egos along the way. The decision to invite a biker group who co-exist on the island to assist with security seems a pragmatic one, until a shocking event challenges the fragile infrastructure.
The community find themselves thrust into a variety of circumstances that require firm and consistent sanctions if a civilised workable system is to be maintained without the benefit of judiciary or law enforcement. This brings out the best in some people and the worst in others. The basic necessities of life become paramount for survival but in spite of this, there is still time for love, hate and jealously, always tinged with an ever-present feeling of fear.
There were rather a lot of peripheral characters and I confess to occasionally getting a bit confused as to who was who. Half way into the book, we venture south with Brian Doyle, a character I'd forgotten from 'Tipping Point'. Initially, I wondered where we were going with this change of tack but the thread takes us back to Project Renova, as Doyle re-encounters Alex Verlander, a vital player in the overall plan.
In Lindisfarne, Tyler has given her readers a lot to contemplate. I found myself thinking back to my A-level Sociology studies and had to resist the temptation of turning this review into a mini essay on functionalism versus interactionism.
I thoroughly enjoyed this book. The writing style is clear, the pace consistent and the structure tight. The descriptive passages are both poignant and evocative. Whilst it helps to have read 'Tipping Point', there is sufficient backstory for 'Lindisfarne' to stand up on its own. As usual, we have been left wanting more and I look forward to the next instalment. I award 'Lindisfarne' five well-deserved stars.
Reviewed by Julie
---
Purchase online from:
---
About the Author

I am a writer, with 15 books on Amazon. I'm obsessed with The Walking Dead and all things post apocalyptic, also love South Park, Game of Thrones, autumn and winter, history, and most books/films/TV series to do with war/battles/gangsters. I'm a vegan who falls off the wagon now and again.
Live in the north east of England with my husband, who I love even more than Daryl Dixon.
You can read more about Terry over on 'The Writing Life of: Terry Tyler'




---