Recluse Millionaire, Reluctant Bride by Sun Chara – Book Review
Recluse Millionaire, Reluctant Bride by Sun Chara – Book Review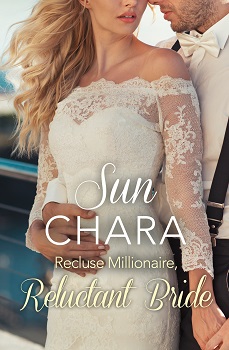 Recluse Millionaire, Reluctant Bride
Author – Sun Chara
Publisher – HarperImpulse
Pages – 180
Released – 8th December 2017
ISBN-13 – 978-0008145071
Format – ebook, paperback
Reviewer – Stacey
Rating – 3 Stars
I received a free copy of this book
Post Contains Affiliate Links
Is his reluctant bride a business risk or a personal necessity?
Stan Rogers, recluse millionaire, must negotiate a risky deal with Stella Ryan, the exotic beauty from his past, to gain custody of his son. But how can he close the deal with her, the one and only woman who flips his switches and pegs him as the enemy?
Martial artist Stella knows she should steer clear of Stan, the man who had shattered her heart and could still destroy her. Four years have passed since their hostile business deal, and now, the American financier is proposing holy matrimony…but she's the reluctant bride wondering, what's he up to?

Businessman Stan Rogers is a man used to getting his own way. When he needs Stella to seal a deal for his own gain he sends his men to go and get her and bring her to him, which they do, wrapped in a fish net.
Martial arts expert and teacher Stella, has had past dealings with Stan, and he owns the building where she runs her martial arts classes. Stan wants Stella to live at his home and teach his son Troy martial arts. But, more than that he needs her to become his wife so he can gain custody of his son. Will Stella accept, and does she have the option to say no?
I have very mixed feelings about this book. The characters were intriguing and little Troy was adorable. Whilst I understood Stan perfectly, he's the typical rich man with an 'if I can't get what I want I'll take it', attitude. He always puts himself, and troy, before everyone else. Stella was a different story.
I couldn't get my head around Stella being this tough martial arts teacher, a sensei, and her letting this man walk all over her. Even at the beginning when she is bundled into the fish net, wouldn't a martial arts expert be able to defend herself from two men? Plus, she makes snap decisions without thinking about them first.
That being said, the story, although not realistic, is actually quite interesting and I read it within a couple of days. I did have some confusion near the beginning as there is a chapter that is a flashback. When I first read it, I wasn't sure whether the chapters had been muddled up as there was no warning that this chapter was a flashback. I had to re-read the first three chapters twice to understand them properly. After that, the book flowed naturally and you got a sense of every emotion the characters were feeling. It was nice to see the character evolve as the story progressed.
If your looking for something romantic that is a bit different, something short to pass away the time, then this book is worth a read.
Reviewed by Stacey
---
About the Author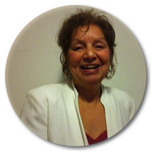 Sun Chara, an Amazon top 100 bestseller, writes sexy, hip 'n fun contemporary romance for Harper Impulse. JABBIC winner, Manhattan Millionaire's Cinderella launched her writing career, spinning the 'global millionaire's series'.
She makes her home in southern California, and has appeared on stage/film to rave reviews in How the Other Half Loves, General Hospital, and McGee and Me.
With a Master's Degree in Education, and membership in SAG/AFTRA and Romance Writers of America, she enjoys sipping designer Frappuccinos topped with whipped cream/sprinkles, and dancing on the beach…making everyday a celebration!


---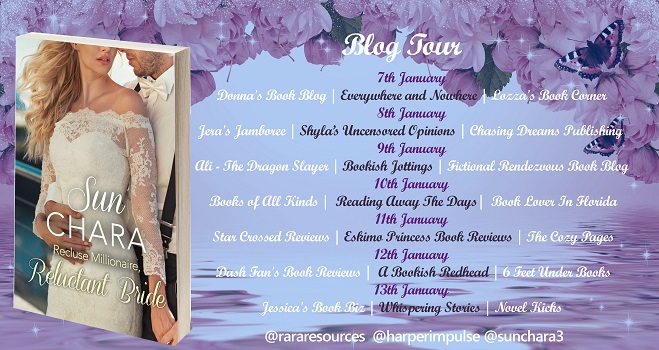 You may also like...